After some great option suggestions I went with a previous post by
@DMW
brined cooked indirect at 300. Small handful of Pecan chips.
I used
@MeatChurch
Holy Cow (and 1 with mixed Honey Hog and Honey Hog Hot)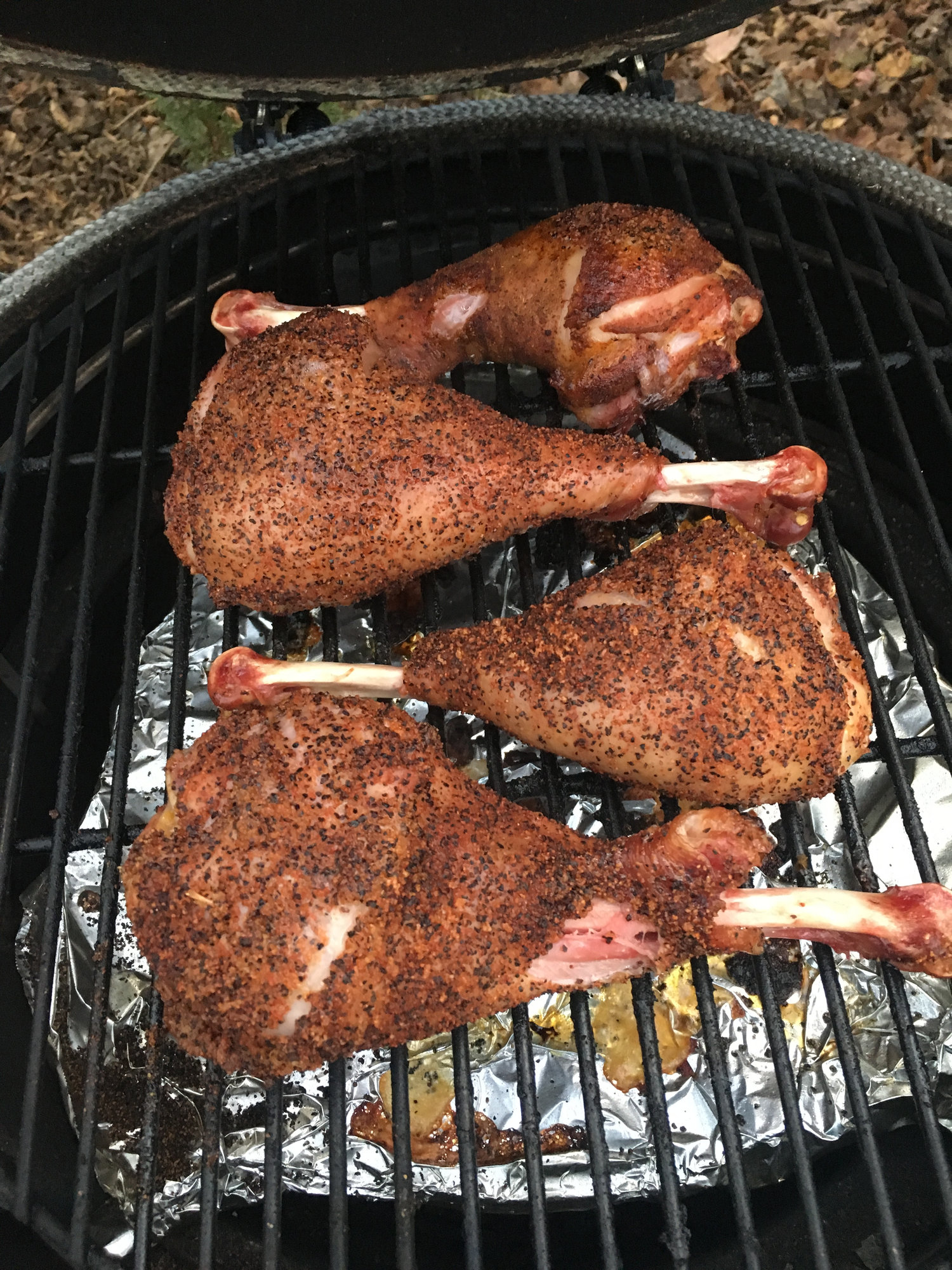 The Honey Hog combo was my favorite. The Holy Cow was a little too peppery until I dipped them in Blues Hog and that combo was great.
Sorry for the crummy money shot. Verdict. The brining was a little bit of a pain but I will be doing it again when I have the time. Gave it a great texture and flavor.
"Brought to you by bourbon, bacon, and a series of questionable life decisions."
South of Nashville, TN