Texas Roadhouse
is a chain that are throughout Texas, Oklahoma and they came to utard a few years ago (don't know where else), standard steakhouse/barbeque place. Last weekend the chef from the local franchise was on the news and showed how TR do their ribs: they place them on a pan with a cup of water, sealed tightly with foil, then baked in an oven at 350F for two hours, then finished up on the grill with smoke. The unique step, though, is he insisted the ribs be chilled overnight after the steaming, before the grilling, or else they'd fall apart. I thought I'd give it a try (I know this sounds very close to boiling your ribs, I hope I'm not banninated and poked with sharp sticks).
This is how they looked coming out of the oven: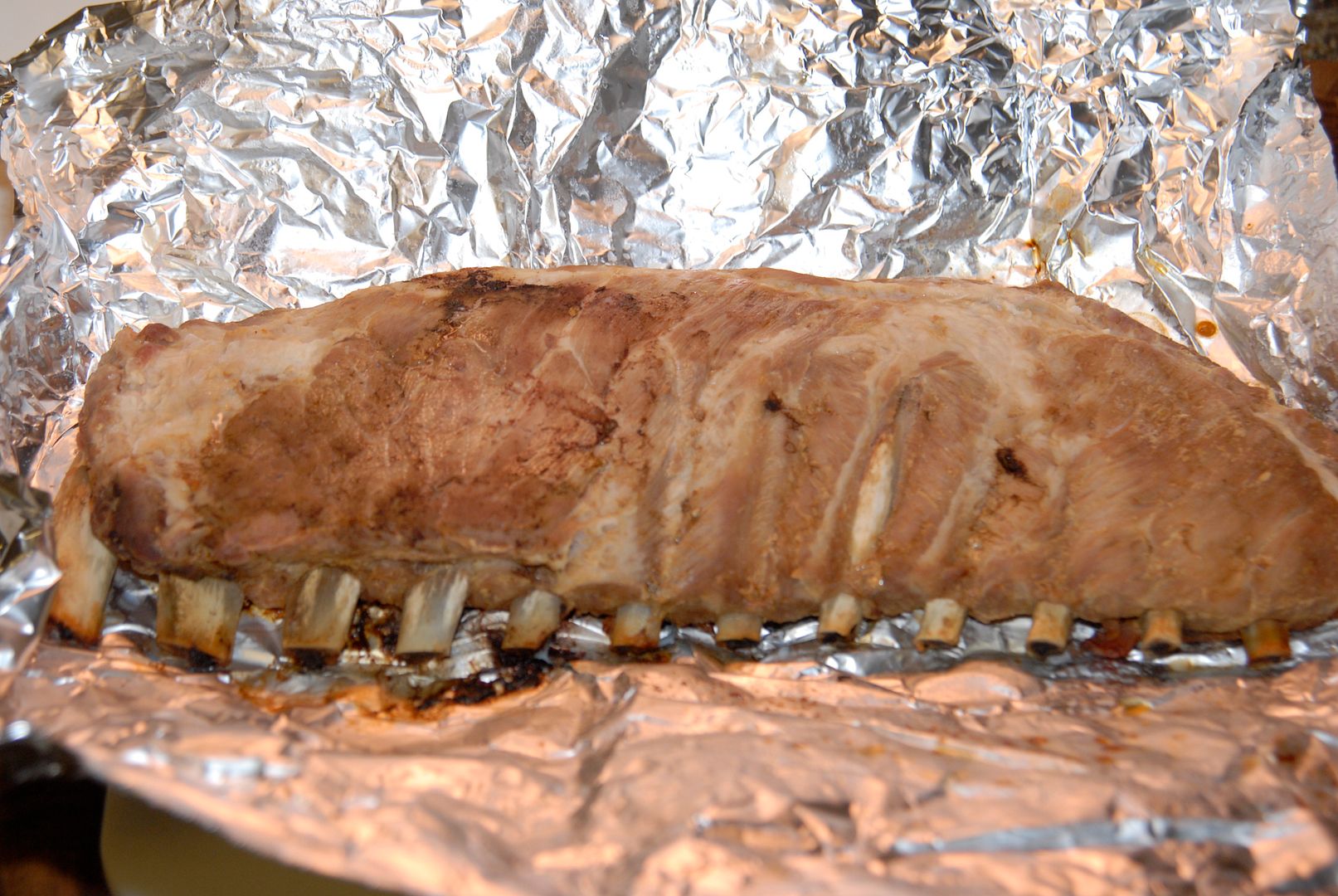 Meat looked fully cooked and the bones were poking out nicely, but dayam what a sickly color. The smell reminded me of barbeque at home; Dad would cook ribs over charcoal/gasoline in the summer, and in the winter Mom had an electric rotisserie that she'd "grill" ribs in, same smell! (took Mom an hour to clean that damn thing afterwards)
Here's one disadvantage: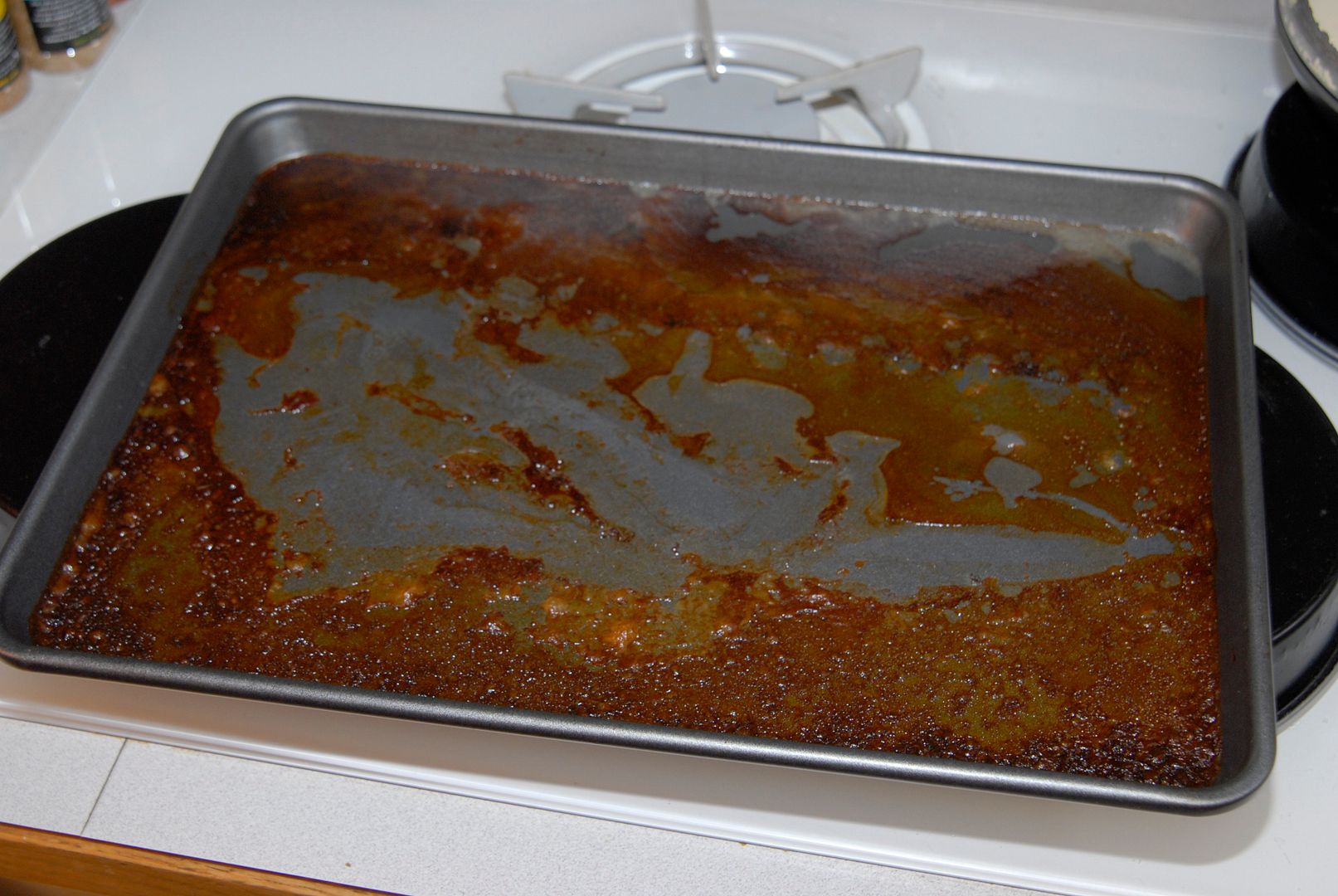 That's gonna be a pain to clean up, that pan only fits in the sink half at a time!
Had to show off my new Victorinox scimitar (actually bought it to slice brisket):
Had them on the grill maybe 20 minutes, flipped once as I cooked them direct. I gotta admit, the texture of the meat was damn perfect, just the perfect amount of chew (for my tastes, of course). The meat did pick up some smoke flavor, but it didn't seem to permeate the meat (and this may be my imagination); no smoke ring at all, of course. The jar of sauce I thought was in the frig was actually salsa, so I had these ribs dry. DP's Red Eye Express sprinkled on, flavor was great (will sprinkle the rub on out of the oven next time, I waited until today and it didn't stick to the refrigerated meat very well).
If
there's a next time; an interesting technique but it requires planning ahead, space in the frig, and how long it takes me to clean that damn sheet. It was also interesting taking that sheet out of the oven last night, full of boiling grease, and keeping it level (a couple beers may have been involved also).
Thanks for looking!
_____________________________________________
Live fast, die young, and leave a well-marbled corpse.
Ogden, Utard.