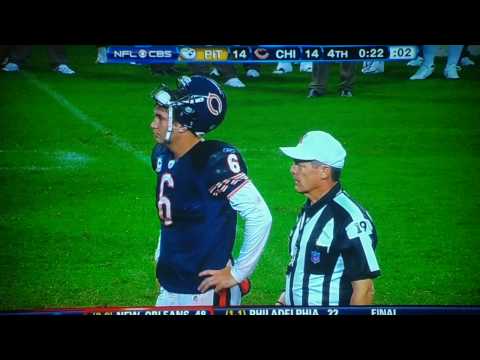 I might actually watch the Bears again, now that Crybaby Cutler is gone.
8 years of Cleveland Brownsesque misery.
Thought bringing him on was a douche move 8 years ago, and even more so today.
Virginia should've been evaluated after handing him a 100 million dollar check.
The epic Young, Ray Ray, Dilfer rant after Monday night against the Saints spoke volumes.
I could throw a Crybaby Cutler got fired party I'm so happy.
So long....sucker.
Brandon

Quad Cities
"If yer gonna denigrate, familiarity with the subject is helpful."