Hypothesis: corn starch makes for more crispy.  Methods: Did this limited scale test recently.  All the wings got salt, pepper, garlic.  Most got a dusting of cornstarch.  Left six without corn starch. Cooked indirect. Results: Compared to the control group, the intervention group
was crispier
.  In the finished photo, you can actually see that the corn starch wings on the upper left look a bit more textured vs. the unstarched ones on the right.   Discussion:  I will definitely add a dusting of corn starch to future poultry cooks.  Needs further research and wider scale testing so I may have to invite buddies over for blind tasting!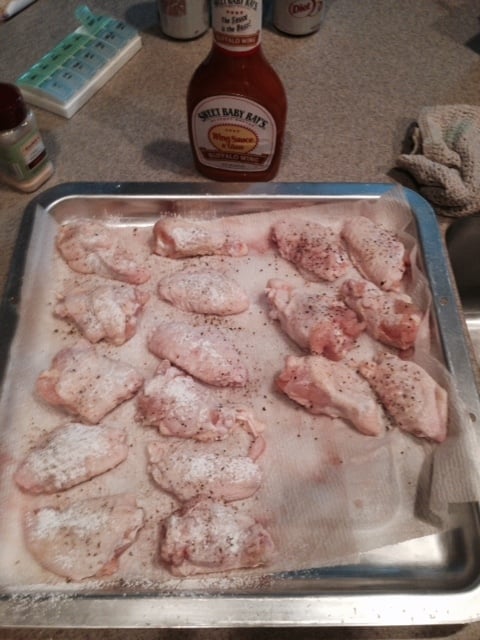 Richmond and Mathews County, VA. Large BGE, Weber gas, little Weber charcoal.
Vintage ManGrates.
 Little reddish portable kamado that shall remain nameless here.  
Very
 Extremely Stable Genius.