So I had planned on lollipops, ABTs and MPDs for the game tonight. Just a family affair no guest, no travel. I let my 12 yr old have control of the menu on Thursday and it was a great success. He had fun and we had a good meal. Unbeknownst to me, he and his 8 yr old brother got together to plot the next cook. The younger one decided he would spatchcock a chicken with his favorite rub (DP Pineapple Head) and big brother would repeat the mashed potatoes he was so proud of on Thursday. Also, without telling her, they decided mama yolk was making sausage balls. Apparently, I'm chopped liver as I only got assistance duties.
oh well, I hadn't stocked up for the cook before I caught wind of this conspiracy, and if they want to get involved with the meals I'm all for it! So here we go! I'm sneaking in some MPDs anyway.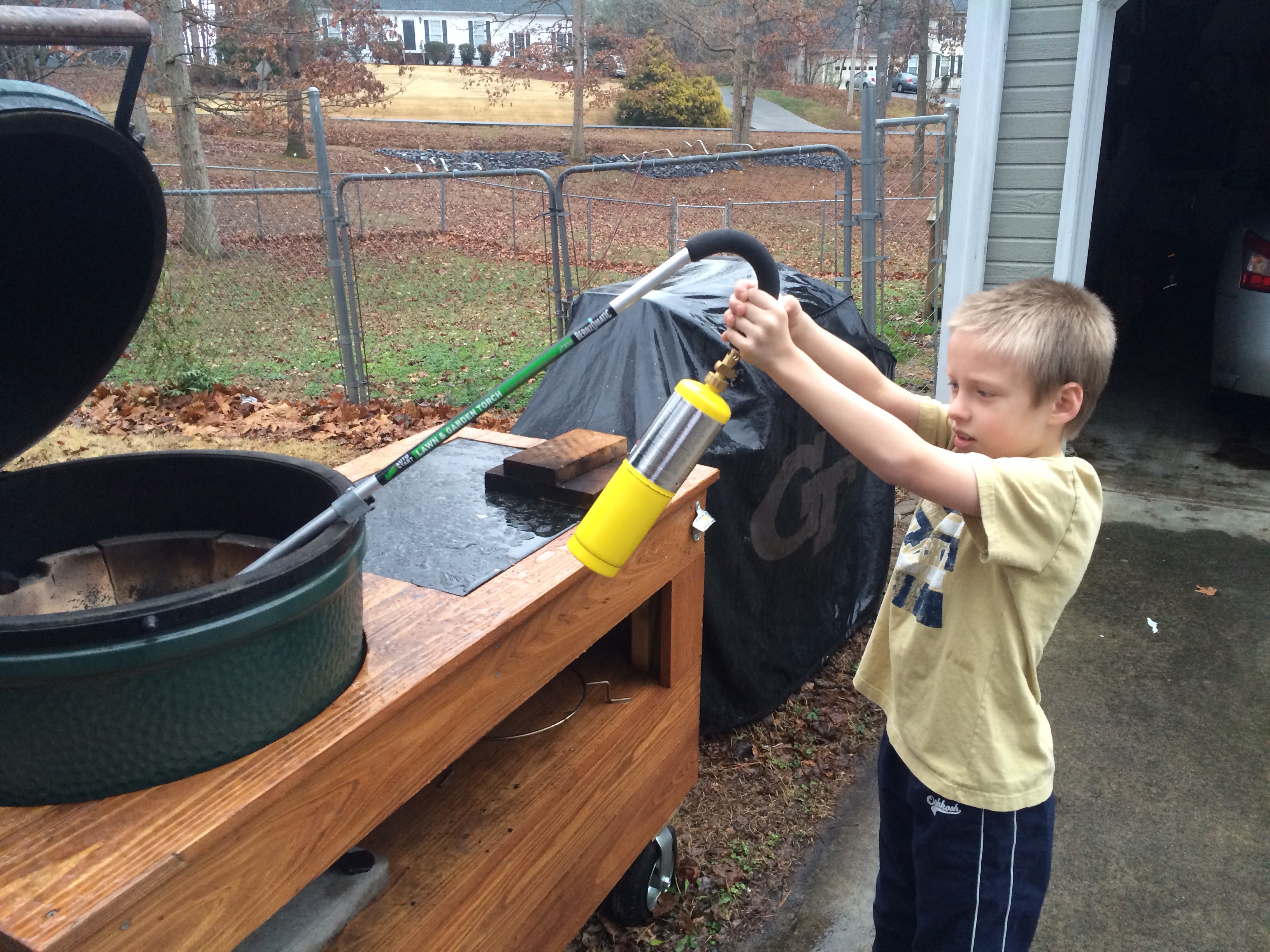 he wasn't real big on touching the raw bird, but he gave it a go anyway.
Jason NW GA- home of carpet and Mexican restaurants
LBGE, MM, BS (Blackstone and the other kind)
One sorry Labrador

My chili did not suck. My wings either.