Made a batch of Pretzels on the Egg using Jeff Mauro's Hoagie Roll recipe. It is similar to Alton's recipe, but adds garlic, which I like. I wrapped 6 Johnsonville cheddar/jalapeno dogs with the pretzel dough and made three traditional pretzels. Here are some pics I snapped:
I have done this recipe many times, but still can't get over how awful and soggy they look when they first go on.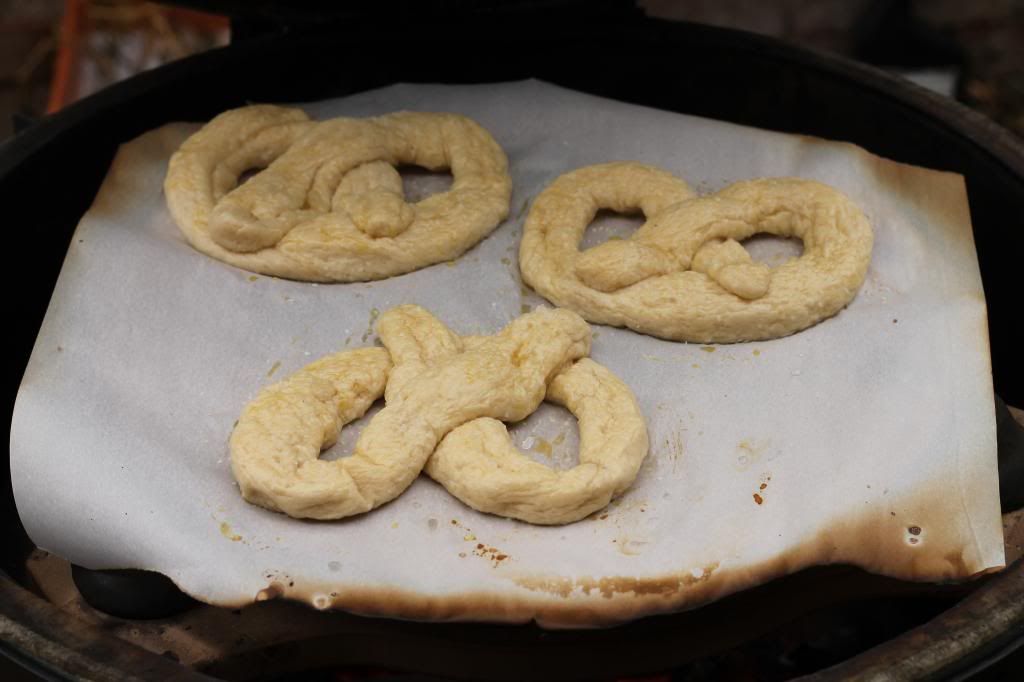 Starting to look nice.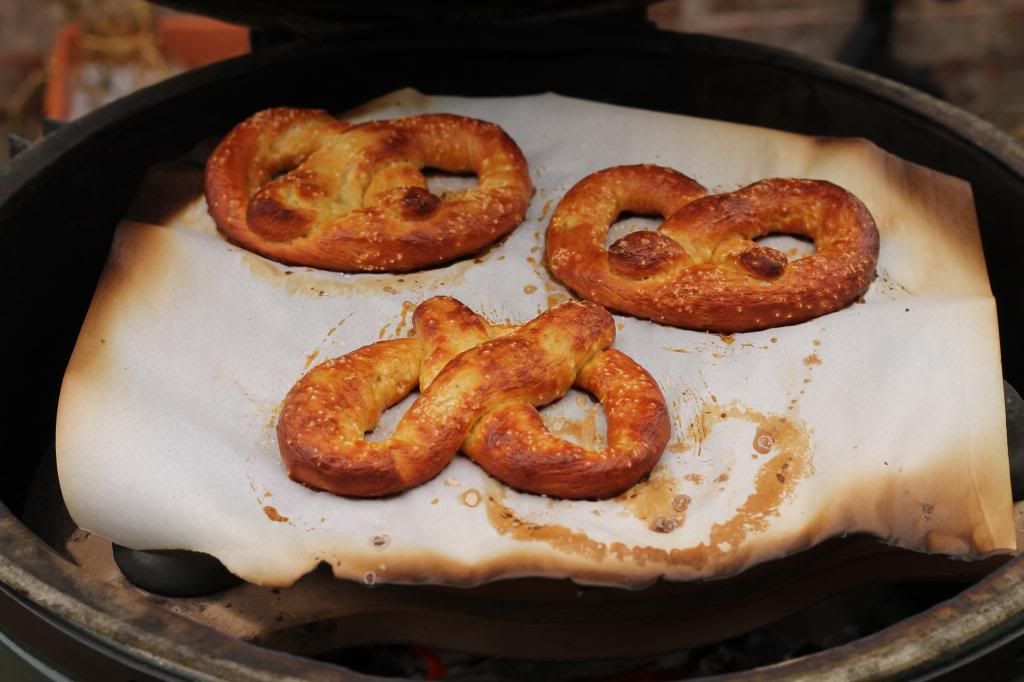 Pretzel dogs cooling on the stone inside.
Dogs and pretzels together (Ok, I ate a few dogs...).
Fairly simple and tasty when reheated too. Thanks for reading!