Had some left over spatchcock chicken from a week or so ago and used it to make some sour cream chicken enchiladas last night. I made about 1 1/2 dozen corn tortillas and some nice green chili, sour cream sauce and put everything together. Topped them with shredded monterey jack cheese and heated them on the egg (indirect at around 400*) for about 20 minutes; until the sauce was bubbling and the cheese had started to brown a bit on top. Served them with some mexican rice and black beans Also enjoyed from candied jalepenos that I had picked up on my recent trip to Texas.
(Note: Had some trouble uploading pics so the first two are out of sequence).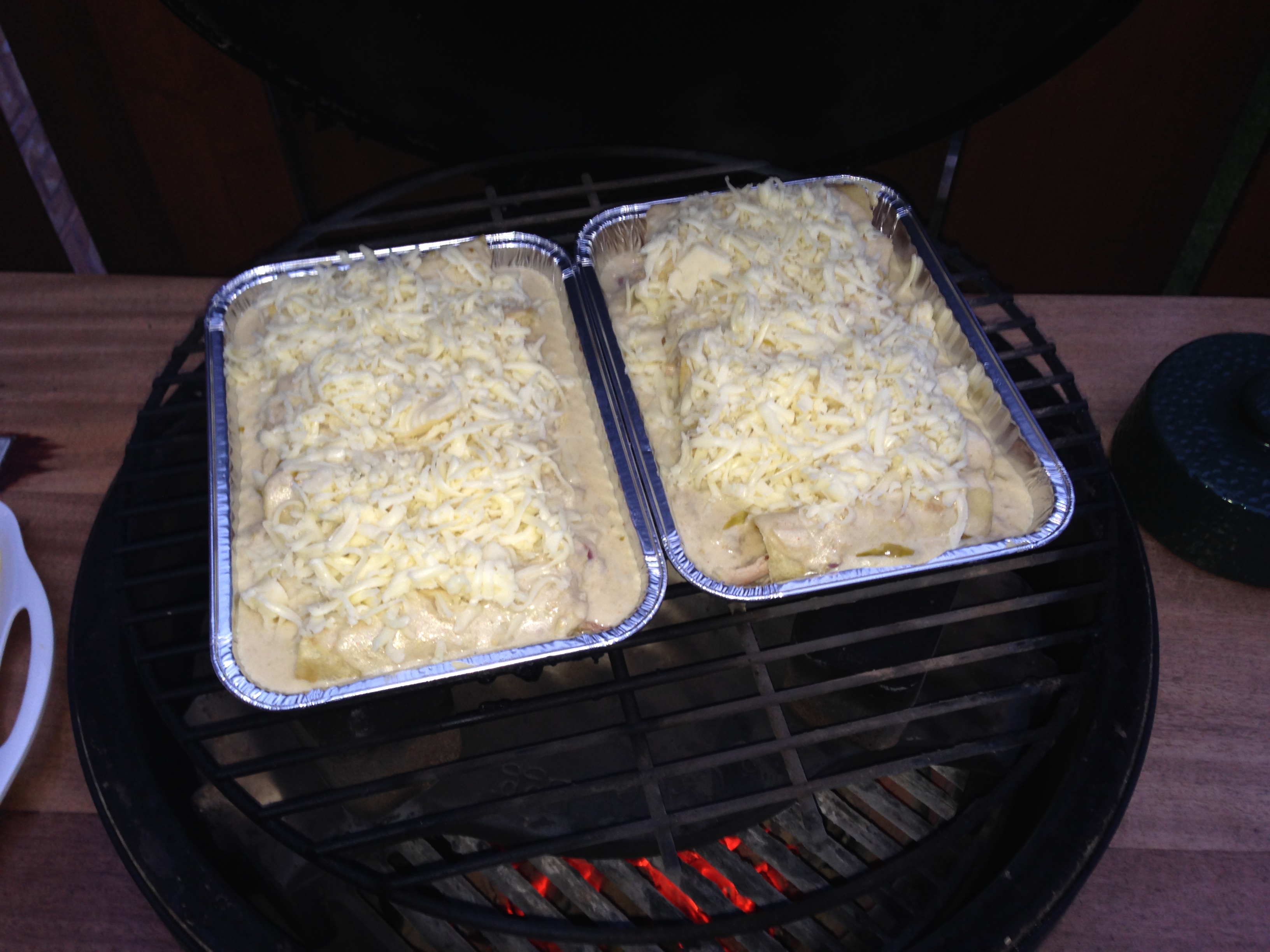 ---------------------------------------------------------------------------------
Well, "spa-Peggy" is kind of like spaghetti. I'm not sure what Peggy does different, if anything. But it's the one dish she's kind of made her own.