The kids and #1 son were down this week….They and the other half played while I had to work..Bummer!
My consolation for not playing with them… #1 son had dinner was on the table when I got home…what a reward!
He treated me to his red cream pasta sauce over Ziti with egged pork tenderloin, peas with egg-roasted carrots.
The next night was pork scaloppini in a white wine reduction, served with the leftover pasta, , garlic bread and leftover veggies (If I wasn't already married I would marry him.).
Friday night I thought it was time to treat him to a great egged steak served with his signature creamed spinach, grandma cabbage casserole and egged baked potatoes.
The veggies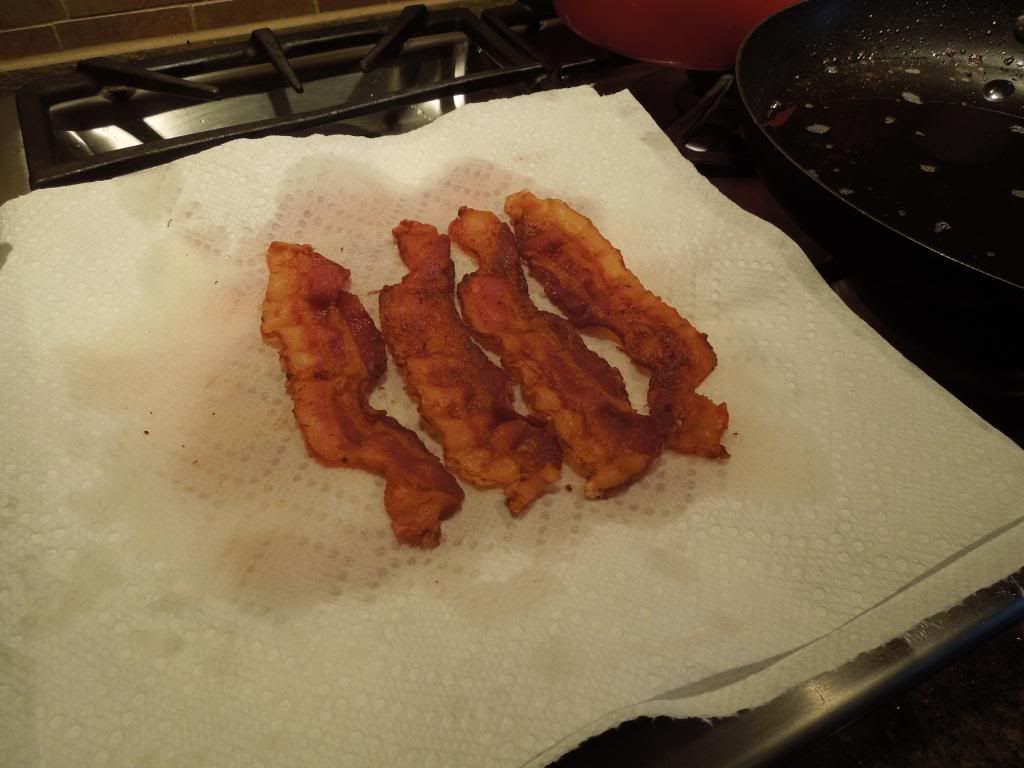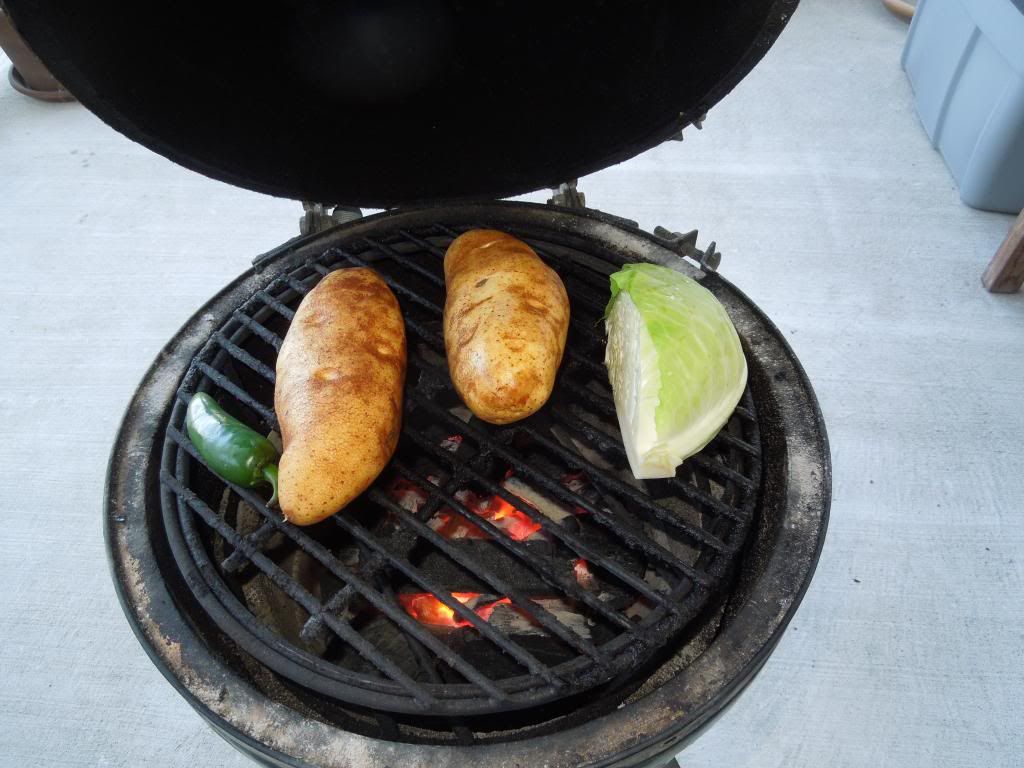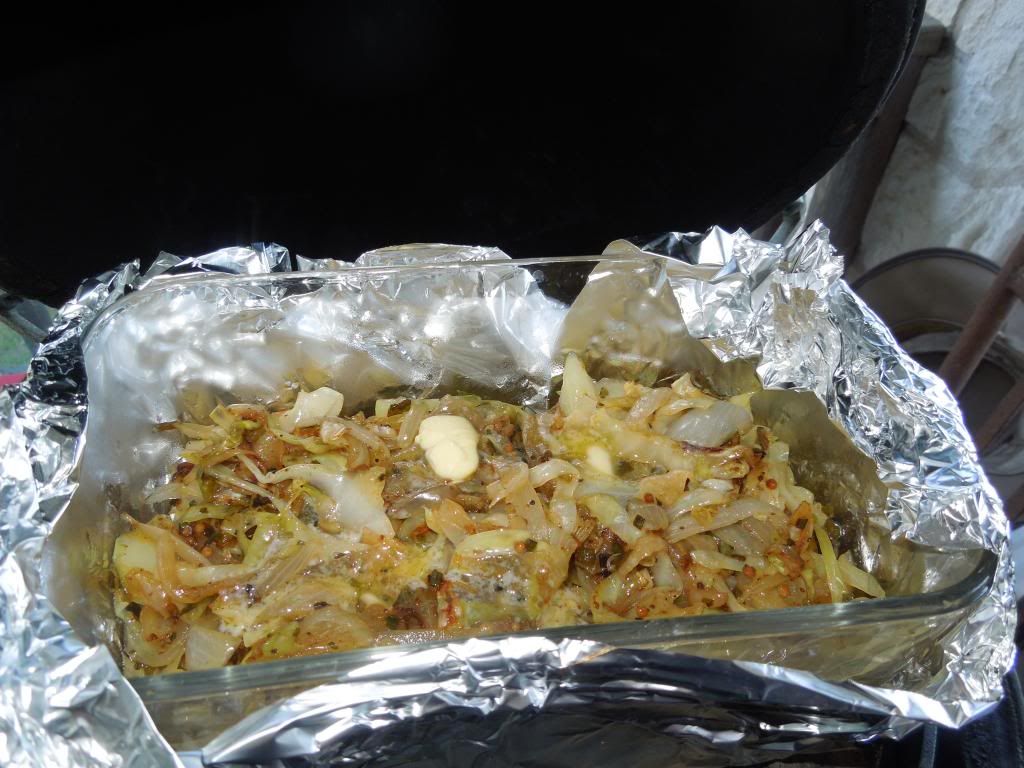 Veggies for the cabbage were roasted on the egg until tender and then thinly sliced.
To the sliced veggies added a dash of rice wine vinegar, Lea and Perrins, Dizzy Pineapple Head (my contribution) and salt and pepper. Added to one tablespoon of bacon drippings and sautéed until coated, added the beer mix and sautéed for 15 minutes on low to reduce. Placed in pan topped with panko bread crumbs (we are all pretty sure grandma used crackers) and placed on the egg to finish cooking)

The steaks…only have two Costco steaks left (we pick up our portion of the cow from the butcher on thrusday).
All could have been done on large and mini but I was too tired to do stairs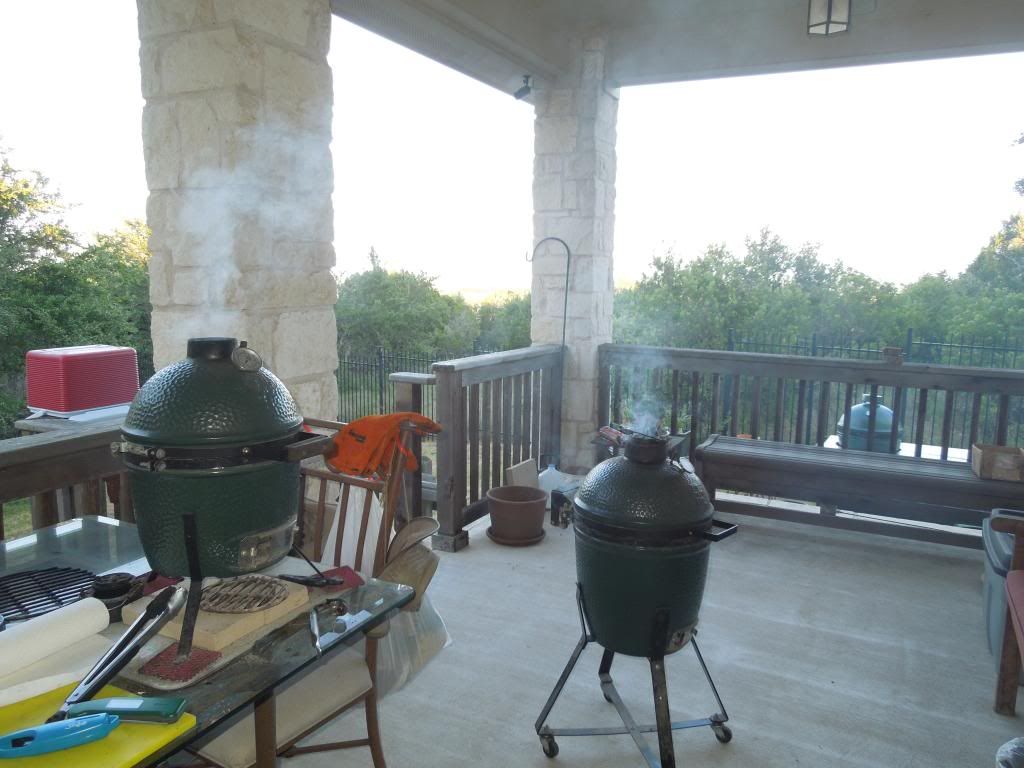 Dueling Smoke
The reverse sear
chilling out
plated (yes the grandkids eat their med rare)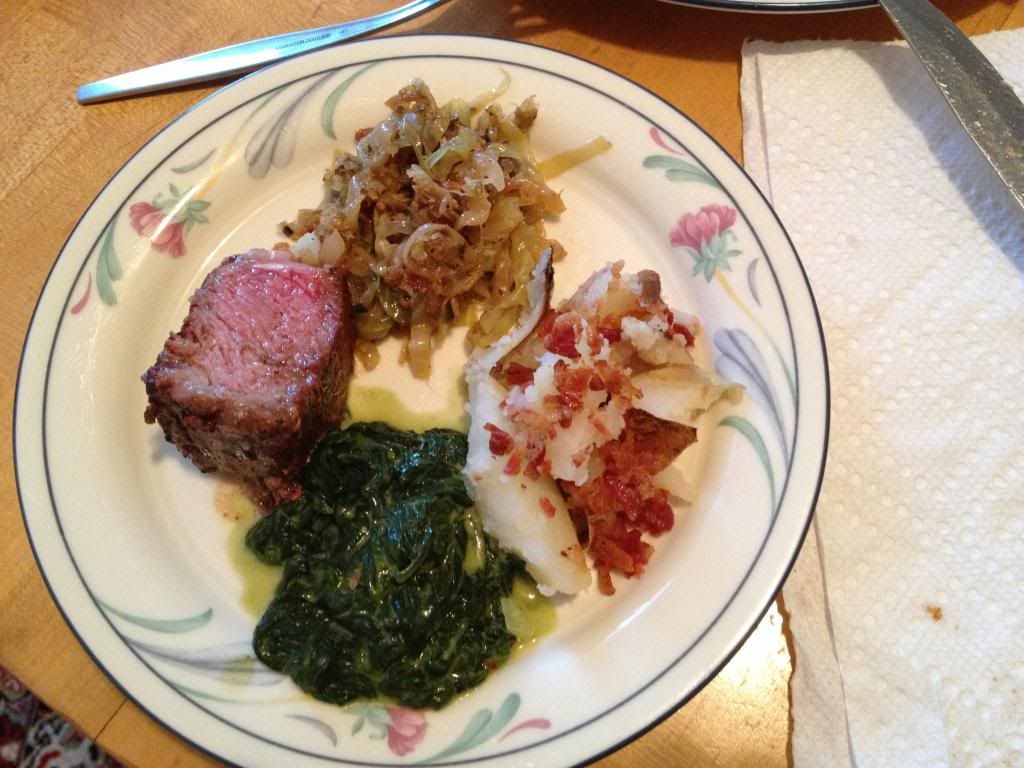 #1 grandson had 2 large helpings of the steak…
3 adults + two hungry kids = no leftover steak
Everything was wonderful and Grandmas cabbage was delicious….(it was only later we realized we forgot the apple)
Oh yeah, the taters were sliced partially opened, topped with Irish Cream butter and chives.