Sitting around watching tv yesterday (instead of cleaning house before Mrs. G got home like I should have) and I got a hankering for some wings. So I ran up to the store and while getting the wings I spotted a large package of legs. I figured since I was firing up the Egg, why not fill it all the way up and get some protein for lunches later this week? Wings got dusted with Dizzy Pig Firewalk and the legs got a mix of Stubb's and Dizzy Dust. Got the Egg fired up to 400F with some mesquite for smoke and a raised direct cook with my Adjustabe Rig.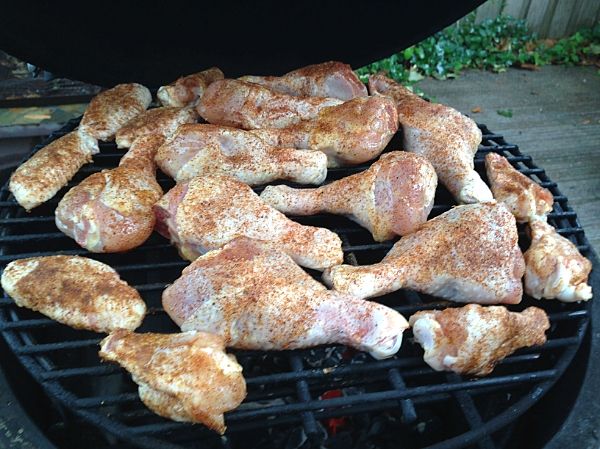 Lunch is served, the sauce was just the standard 1/2 cup Frank's, cut the butter from 1/3 to 1/2 stick, juice of half a lemon, some garlic powder, onion powder and a coupla squirts of sriracha. Tasted it and it wasn't hot enough, so some red pepper flakes, cayenne and more sriracha.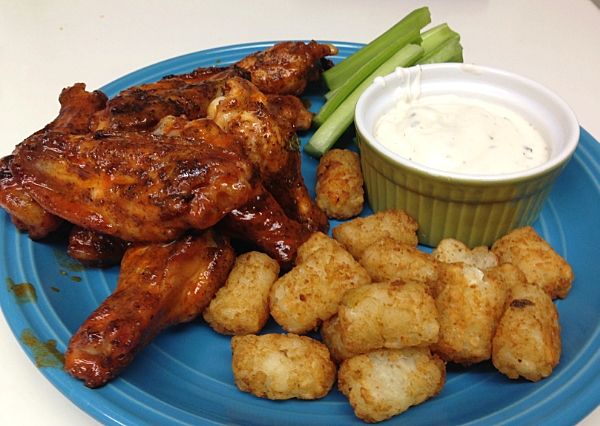 Talk about lip burning!! Good stuff. Legs took a bit longer, but now I have some lunches for later in the week.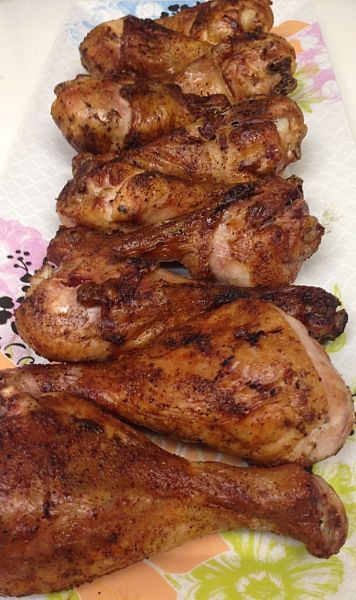 Gotta say it was a pretty fine day. Egg was chugging along doing its own thing, the rain was coming down all day not affecting the temps of the Egg, but the weather...so nice. Can't believe that it's July in Dallas and temps were probably in the 80's! They're saying we're not even going to make it to the 80's today. The only problem I had with this cook was my thermapen...I couldn't find it. Tore the house apart looking for it before I remembered I left it at a buddy's house the weekend after 4th of July. Had to use a slow ass probe that goes with my Tru-temp timer and boy is that thing slow. Oh well. Still a nice Sunday afternoon.
Rowlett, Texas
Griffin's Grub or you can find me on Facebook
The Supreme Potentate, Sovereign Commander and Sultan of Wings