Twice baked potatoes were made using bacon (sprinkled with bone suckin rub while it was cooking), sour cream, french shallot and mozza/cheddar cheese. Baked huge russets potatoes on the egg, removed the top and emptied the flesh using a spoon. Mixed the flesh with sour cream, shallots, bacon and the cheese. Filled the potatoes with the mixture and added some more cheese on the top then back on the egg.
The beef tenderloin was rubbed with the steak rub I received from
@double
in the rub exchange.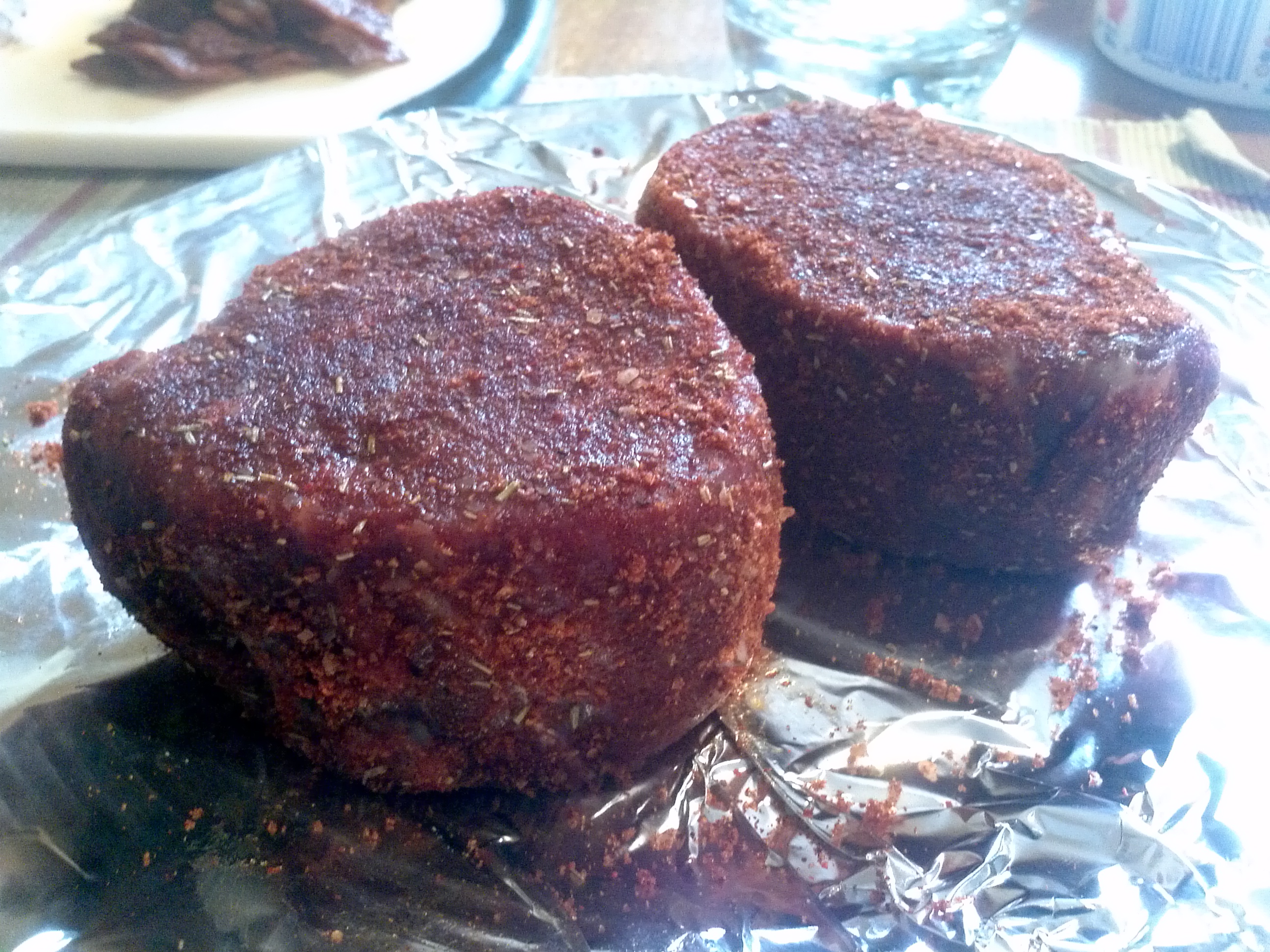 ____________________
Entrepreneurs are simply those who understand that there is little difference between obstacle and opportunity and are able to turn both to their advantage. •Niccolo Machiavelli