Okay, after a
bit of confusion
with a new meat supplier I was trying, I picked up a 13lb. grass-fed packer yesterday evening. I was planning on a 15+ hour cook so I put the brisket on around midnight last night and went to bed with the Maverick hooked up and a grid temp of around 260. I woke up this morning around 5 as the grid temp had fallen to the 220 threshold I had set. I was surprised to see that the IT on the brisket was already over 180. I bumped the grid temp up a bit and it only took a couple of hours for the IT to reach 190. I had the hi-temp grid warning set for 275 so, I know it never got that high during the night. The IT reached 194 around 7:30ish and stayed there until around 9:00 and then jumped up a degree or two. I probed the brisket in multiple locations (both flat and point) and met no resistance going in or out so I figured I better get it FTC'd. While I expected some variation in the cook time for a grass-fed brisket (my first) and a grain-fed brisket, I was not expecting the cook time to be as short as it was. I left the internal meat probe in the brisket while it is FTCing so that I can monitor the IT. I guess we'll eat whenever it's dropped down to the 140 range. Hopefully that will be closer to (an early) dinner time tonight.
I'll update with results once I see how it turned out.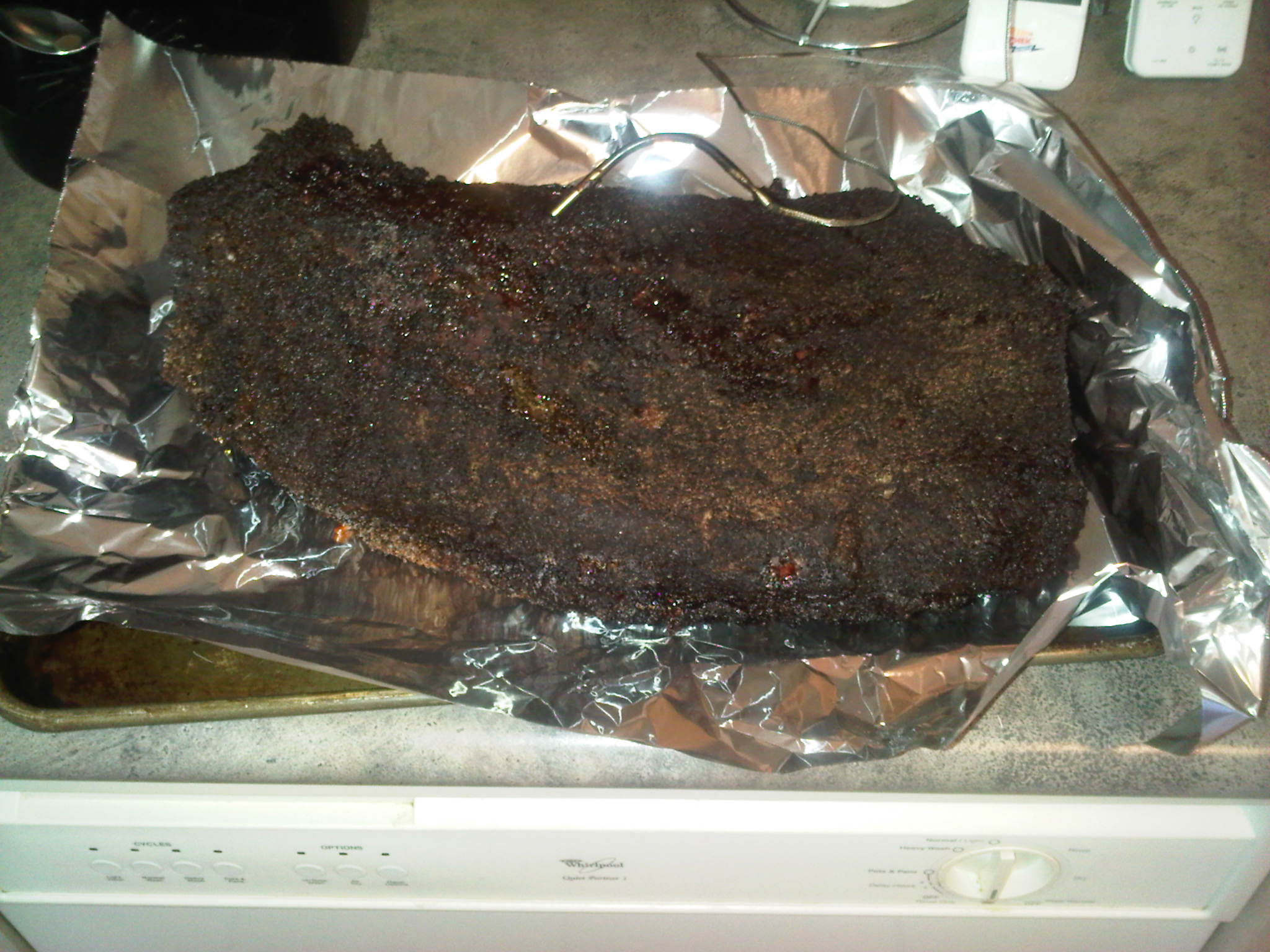 ---------------------------------------------------------------------------------
Well, "spa-Peggy" is kind of like spaghetti. I'm not sure what Peggy does different, if anything. But it's the one dish she's kind of made her own.