With the awesome westher we had over the weekend we decided on a Mexican feast for Sunday dinner. As with most of the Mexican meals we make, a quick browsing of Rick Bayless' cookbooks and we decided on Skirt Steak Tacos and wanted to try a different salsa and guacamole. After a trip to two stores to get all the groceries the small egg got lit a little after lunch and we got started. What a great day to be out in the backyard!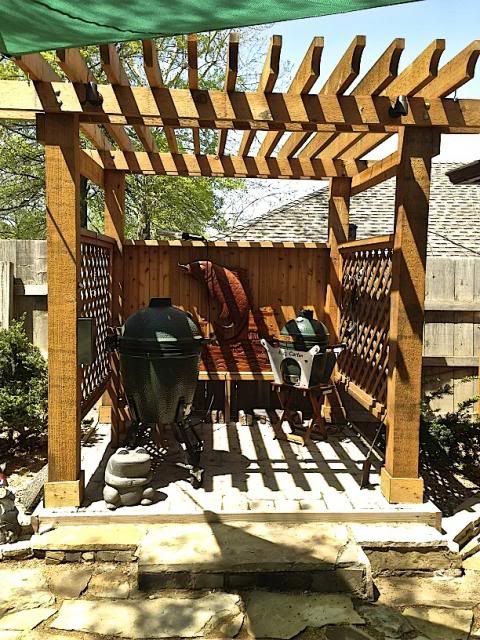 First up were the Guajillo peppers and some whole heads of garlic.
Then heirloom tomatoes, tomatillos, white onion, jalapeño peppers, and green onions for the marinade, salsa, and guacamole.
The roasted Guajillo peppers went in a bowl with hot water to rehydrate.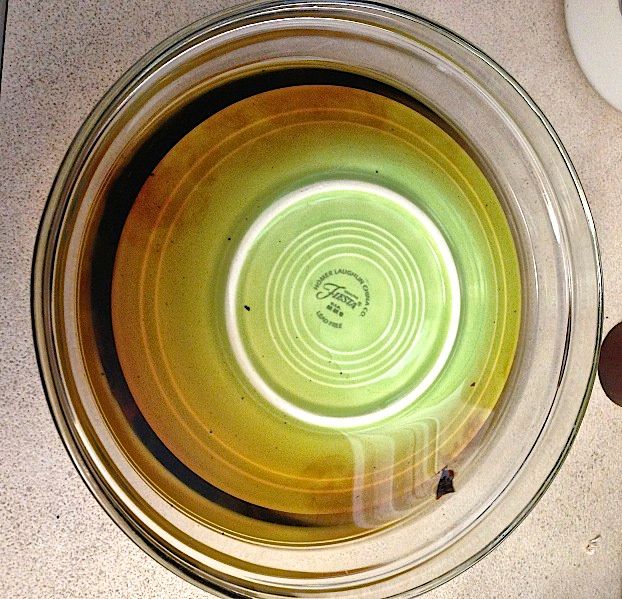 The onions, lime juice, cumin, garlic, and salt went into a blender to make the marinade for the steak and into a ziplock bag in the fridge.
Then it was time to make some sangria to keep the cooks hydrated! Orange peach mango juice, red wine, orange liqueur, brandy, simple syrup, and I tried out my new soda stream for some bubbles. Apples, oranges, lemon, and limes went into the sangria to get happy.
Back to the salsa, guajillo peppers, roasted heirloom tomatoes, garlic, lime juice green onions, and salt went in the blender to make a spicy but very flavorful salsa.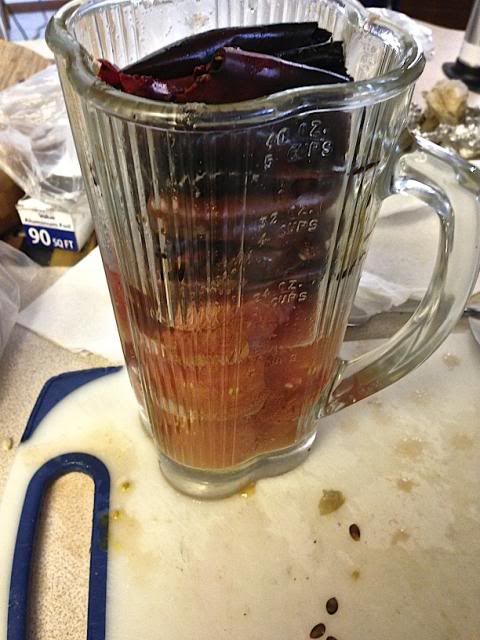 Then the guacamole was up we went for Rick Bayless Guacomole with Bacon and roasted tomatillos. This is perfect for job for a big mortar and pestle. It was really good, but I think I like the grilled garlic and orange guacamole I usually make.
The salsa and guacamole went in the fridge and it was time to roast some corn to make Elote from one of my favorite restaurants the
Elote Cafe
in Sedona Arizona. This was the first corn we grilled of the season and it was very good, it will be a great side to any meal and turning it into Elote is even better!
Then time for some homemade tortillas.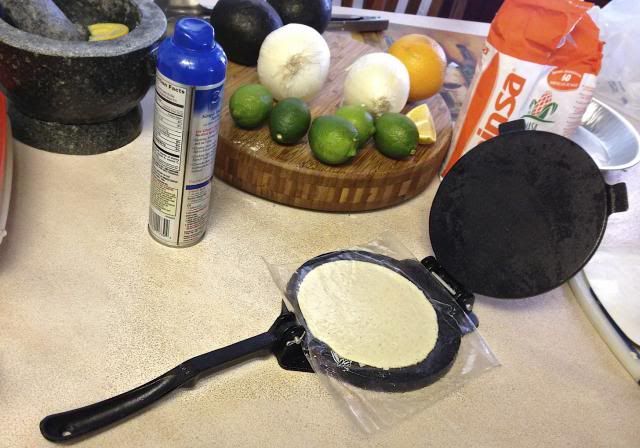 After everyone showed up it was time to crank up the large egg and grill the skirt steak hot and fast with the veggies on the top of the swing rack.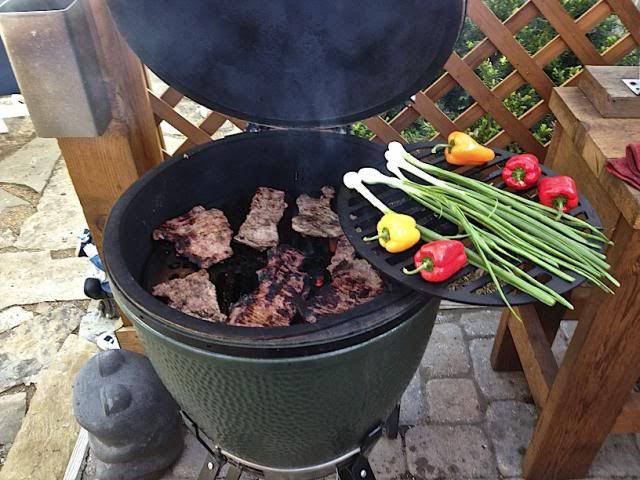 Here is a picture of the spread, everything was really good and the big green egg produced another great meal! Homemade tortillas, Guajillo salsa, Elote, Guacomole with Bacon and roasted tomatillos, roasted peppers, onions, &. skirt steak.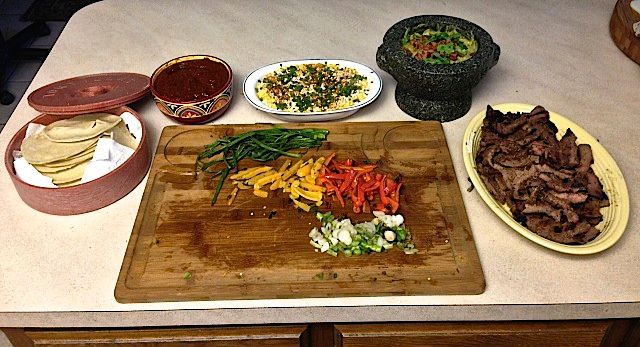 Plated picture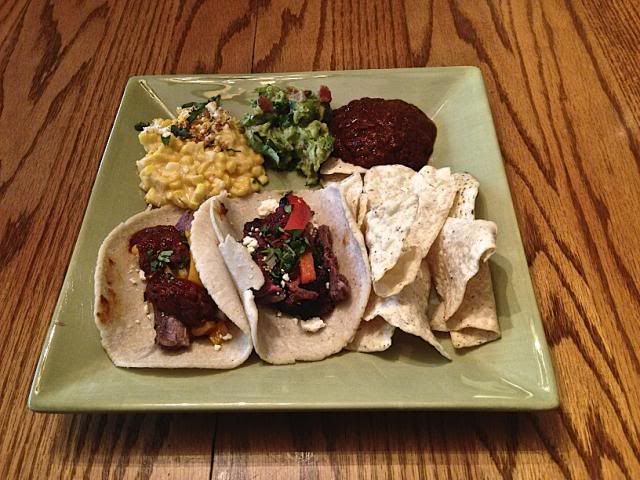 For dessert we made Mexican Lime Creme Brûlée also from the Elote Cafe. It is the best creme brûlée I have ever had.
Topped with homemade whipped cream and strawberries.
After dinner we watched a movie on the BIG SCREEN our new inflatable screen for summer movies! It was a great end to a perfect day!
Large & Small
BGE
, CGW Two-Tier Swing Rack for
BOTH EGGS
, Spider for the Wok, eggCARTen & and Cedar Pergola my
Eggs
call home in Edmond, OK.