Started off Friday night with some wings and some home made jalapeno cheese venison sausage.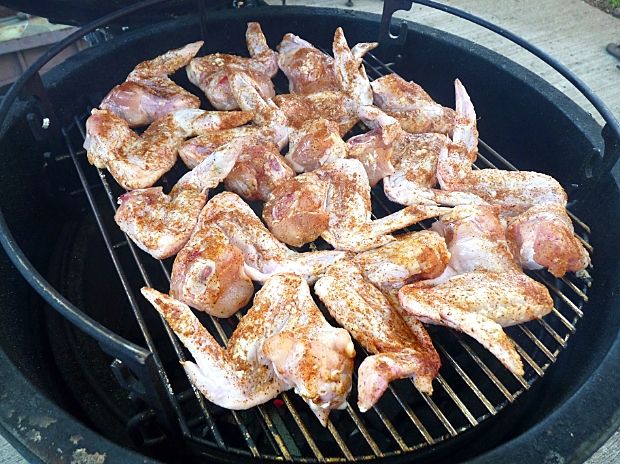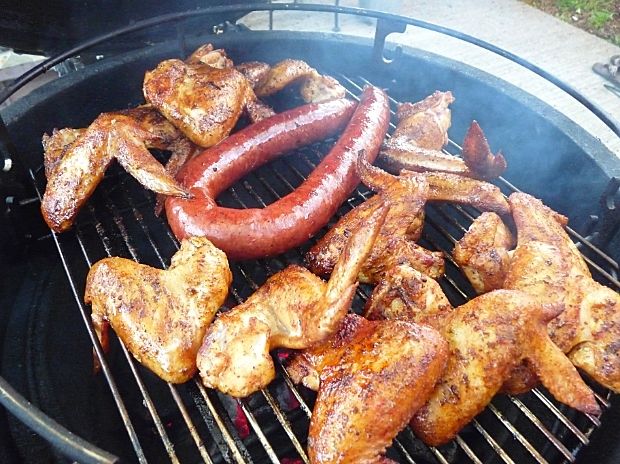 Didn't manage to get a shot after they came off the Egg and got tossed with some Buffalo Sauce. Nothing fancy, just your average Frank's hot sauce, butter, sriracha and some spices.
Saturday, we went to a friends house for his kids b-day party. There were some burgers and dogs grilled on a gas grill. Didn't try them, glad I had a big breakfast. Afterwards, we swung by the Dallas Farmer's Market. By this time it was around 4, so I wasn't really surprised to see this sign at Pecan Lodge (which is one of the top BBQ places in Dallas.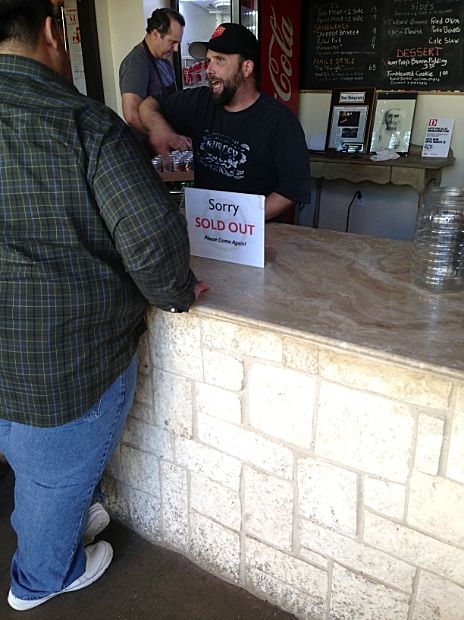 That's ok. I got what I really came for. A 100% grass fed, locally raised brisket (full packer brisket weighing in at 5.46lbs). Also got some ground beef. I asked the guy for bacon, but he was trying to sell me some "cottage bacon" which apparently comes from the shoulder. I said no, thanks, I'll just take the regular. Got home and realized he gave me the cottage stuff anyway. It was ok, but not bacon. Also picked up some green onions, avocados, brussel sprouts, plums and probably some other stuff I forgot. Can't wait to smoke that brisket next weekend.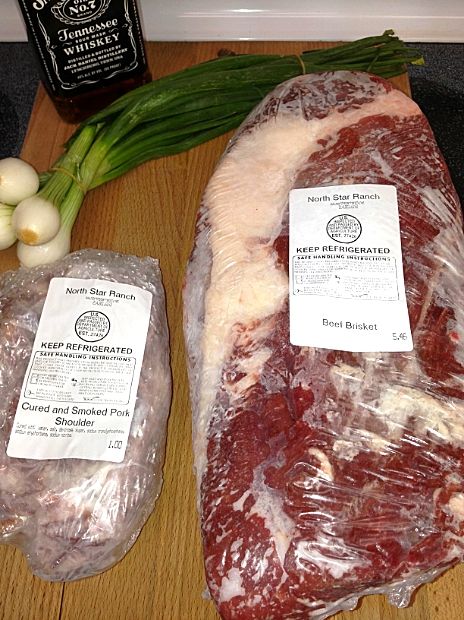 Sunday, we did a ton of yard work. Got the hammock out to enjoy the weather. Bodi wasn't real sure about it.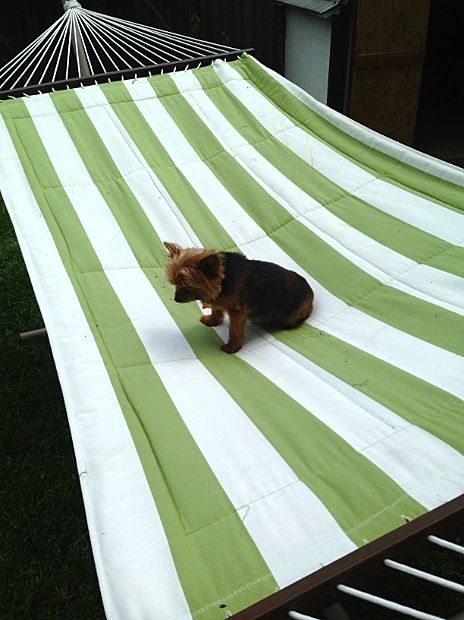 Well, if he doesn't want to take advantage of it, I'll rest up a bit before dinner.
Dinner was some skirt steak. Fired up the Egg and then used the BGE grate extender to drop it really close to the coals. In this picture you can see how its below the top of the fire ring. The steak was marinated in some Lone Star beer, soy sauce, some whatsthishere sauce and spices.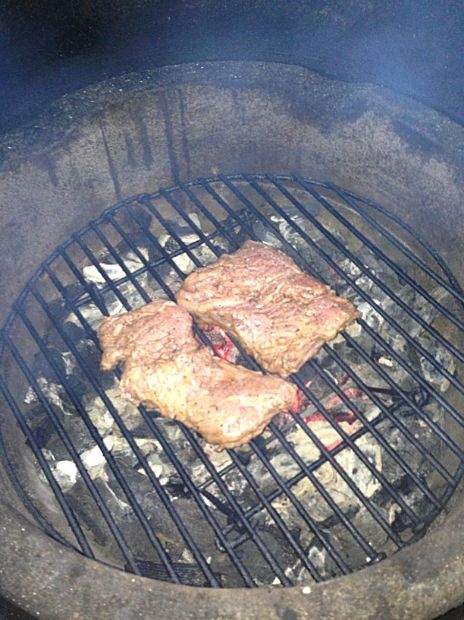 Almost done, just a few minutes per side.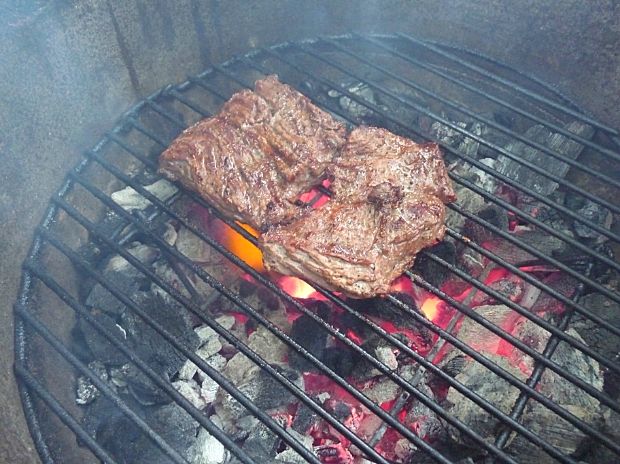 "Hey! Did you make enough for me?" Ollie asked.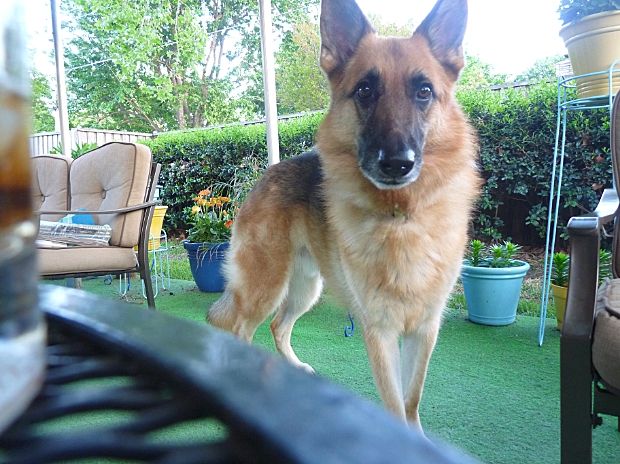 Not the best fiinished pic, but topped with some provolone cheese and sauteed mushrooms and onions. Not tortillas as we're still not doing carbs. Some asparagus that we grilled on the side while they steak was resting and a salad.
Pretty nice weekend all in all. The weather was perfect. They seem to fly by too fast lately.
Rowlett, Texas
Griffin's Grub or you can find me on Facebook
The Supreme Potentate, Sovereign Commander and Sultan of Wings