Thanks to Cazzy for the table inspiration and other members for their input on hole diameter, egg height, and the use of fire brick.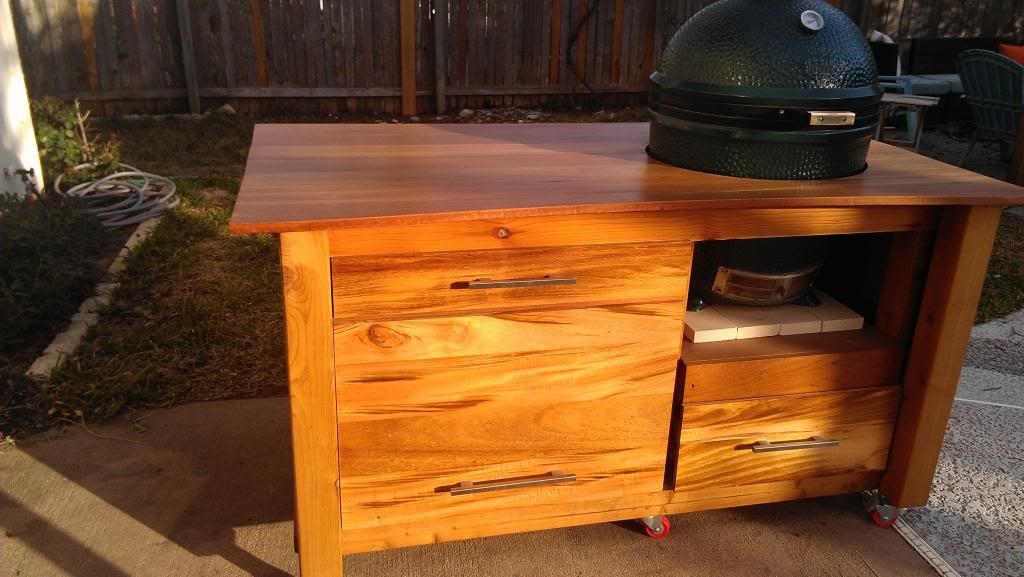 .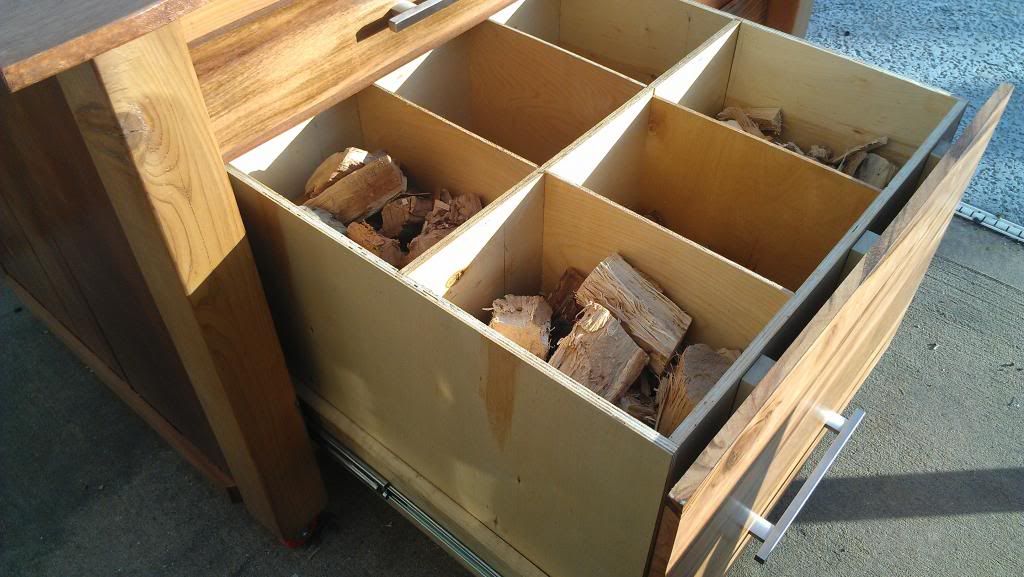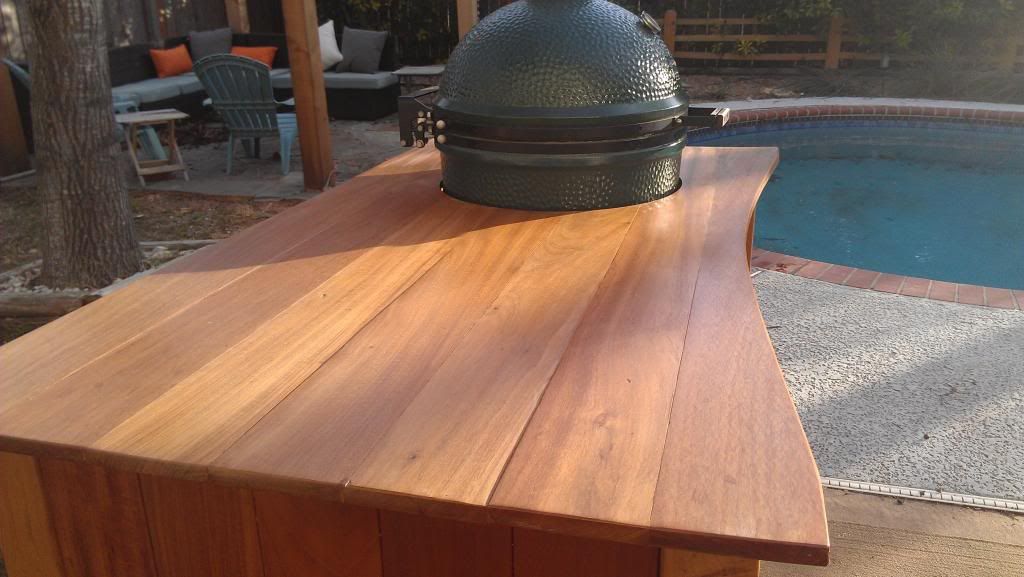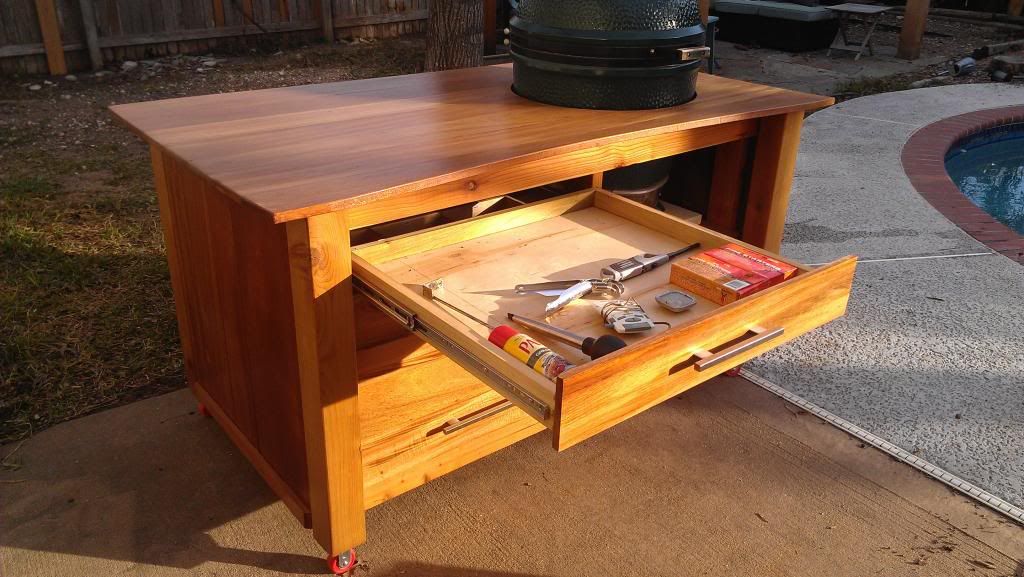 The table frame is made of Redwood and the top, drawer fronts, and sides are made of Tigerwood. The tigerwood if Class A fire rated and will stand up to the elements just as much as teak, Ipe, etc.
I wanted drawers instead of a shelf to conceal all of the accesories and wood. I am planning to build a matching box to sit next to the table to hold charcoal and spare propane tanks for my gas grill.