Welcome to the world of Scruffing, Herb Brushes, and Board Dressing!
I finally got around to reading the Adam Perry Lang cookbook
Charred and Scruffed
which takes a pretty out of the box thinking to barbecue. I decided to go for the rib roast done like a steak recipe first. After reading through and figuring out what I needed a quick trip to the store I decided to go with a 3 lb boneless london broil.
First up was his four seasons blend kosher salt, pepper, cayenne pepper, and garlic salt all went into the motar and pestle and was ground until it had the consistency of sand.
The rosemary herb brush in the picture is used to flavor the baste, releases oils into the crust as it builds, and eventually becomes a garnish for the board dressing.
Season the beef with the seasoning blend, then lightly moisten your hands with water and work the seasonings into the meat. Allow to stand for 10 minutes to develop a paste.
I made his basic baste recipe
olive oil, butter, soy sauce, granulated sugar, grated garlic, thyme, grated shallot, kosher salt, pepper, red pepper flakes, lemon juice, white wine vinegar.
I stabilized the egg at 450°
Now for the cook, he called for a upper tier to start it out on, so the Ceramic Grill Works
Swing Rack
is perfect for this cook. Put beef on clean (unoiled) grate and cook without moving it for one minute.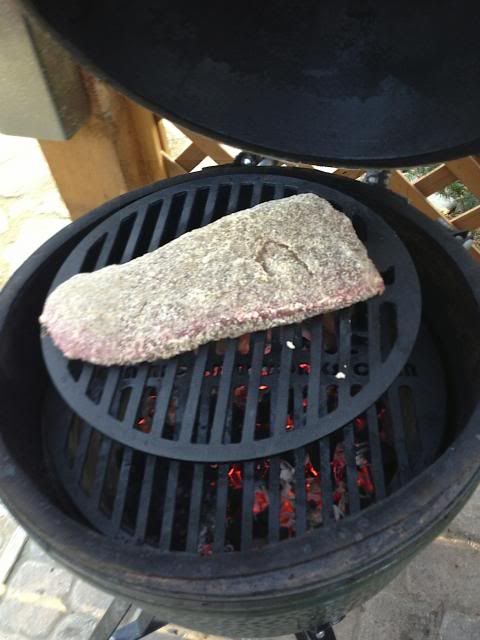 Turn the beef NOT ROTATE, some of it may stick and tear but that is OK and even desirable, that is the meat scruffing.
Cook for 3 minutes then flip and cook for 3 more minutes
Put a foil wrapped brick on the grate and use it to steady the beef while searing on its sides.
Continue cooking the roast, turning every 3 minutes and basting with the herb brush each time it is moved until the internal temp reaches 105°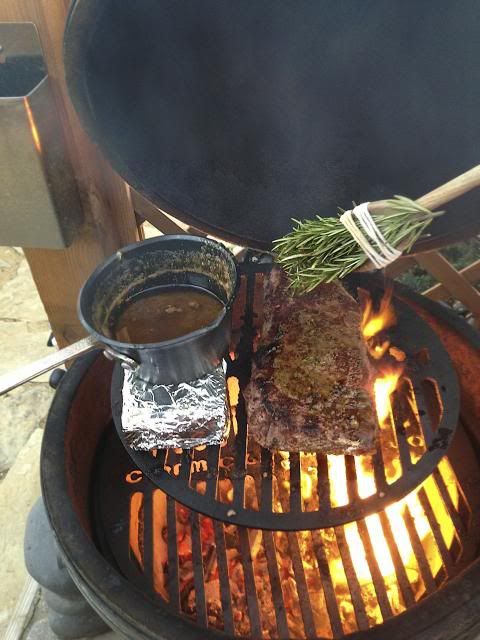 Let rest for at least 5 minutes up to 30..
Sear down low 1 minute per side until internal temp reaches 120°
Now its time for the board dressing:
Olive oil, flat-leaf parsley, minced shallots, kosher salt, and pepper to taste. Chop off the end of the herb brush and mix into the board dressing, then slice the meat, turning each slice in the dressing to coat. Then pour the remaining board juices over the meat while serving.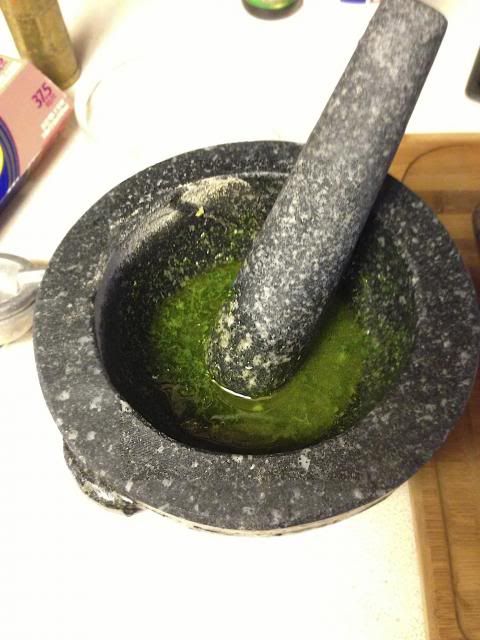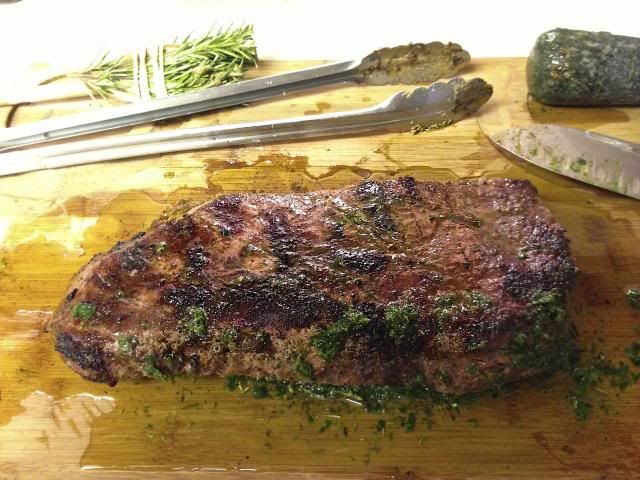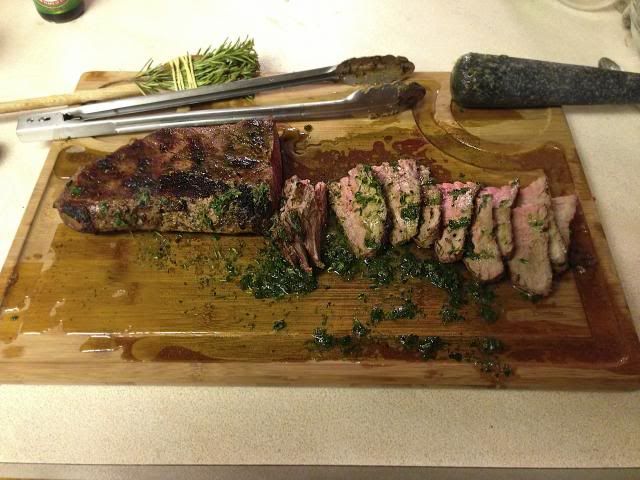 WOW! This was great and I will be using this method on steaks from now on!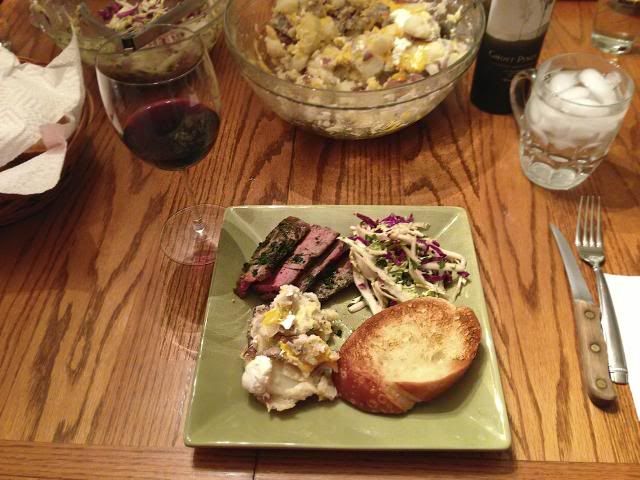 Large & Small
BGE
, CGW Two-Tier Swing Rack for
BOTH EGGS
, Spider for the Wok, eggCARTen & and Cedar Pergola my
Eggs
call home in Edmond, OK.