It's that time of year again-time to hop on out to your backyard for an EGG hunt. If you're lucky, you'll only have to search as far as your patio! Planning on cooking Easter
Sunday
? Check out our
Easter Menu
. If you're looking for a sweet treat to enjoy with the whole family, try at least one of our sweet treats, if not both:
Grilled Peeps
&
Carrot Cupcakes
. Lastly, if you're having company, our
Pinterest
page has lots of ideas for entertaining. We hope you have an EGGstra tasty holiday!


The Big Green Egg headquarters has moved - come visit our new location and check out the museum! 3786 DeKalb Technology Parkway, Atlanta, GA 30340
First attempt at Pulled Pork in my BGE - Added Stats
After seeing everyone post these awesome photos of pulled pork I thought I should have a go myself.
So up I got early morning and placed the pork that I had prepared late the night before into my egg.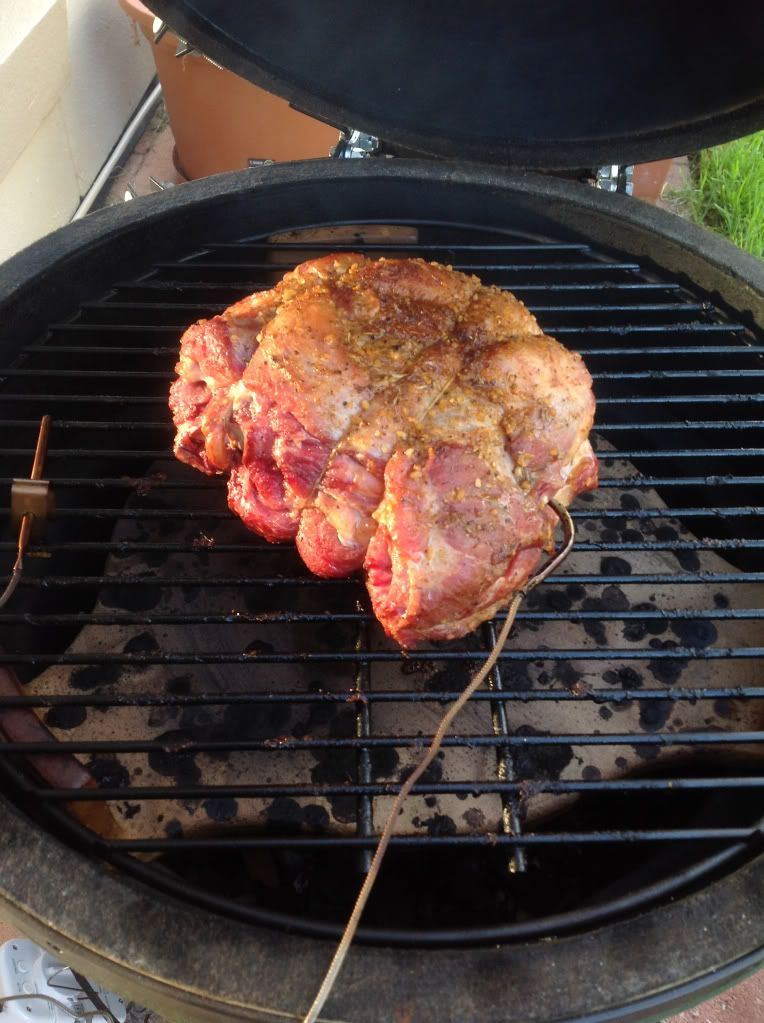 I then remembered that I needed a drip tray, rookie mistake...
With the spare time I thought "why not make up an Excel spread sheet and plot this cook".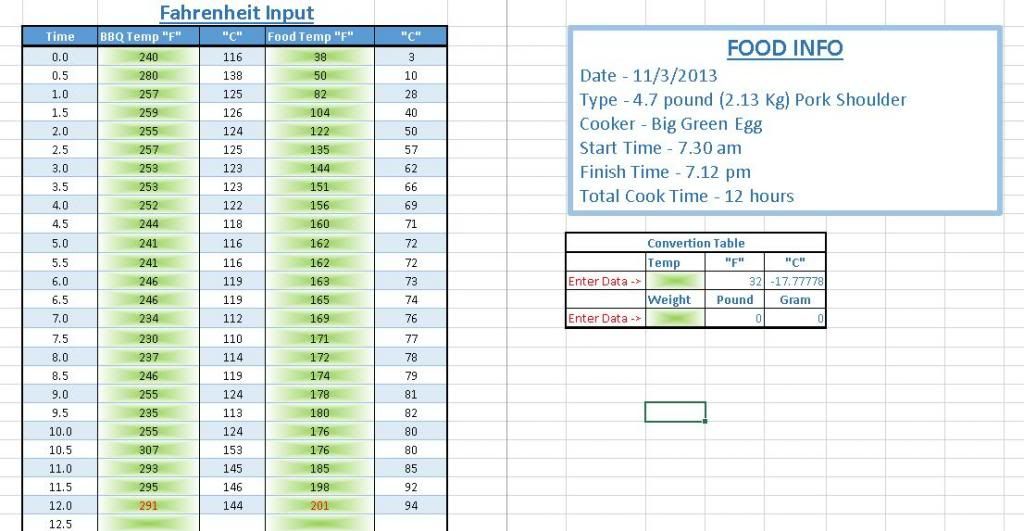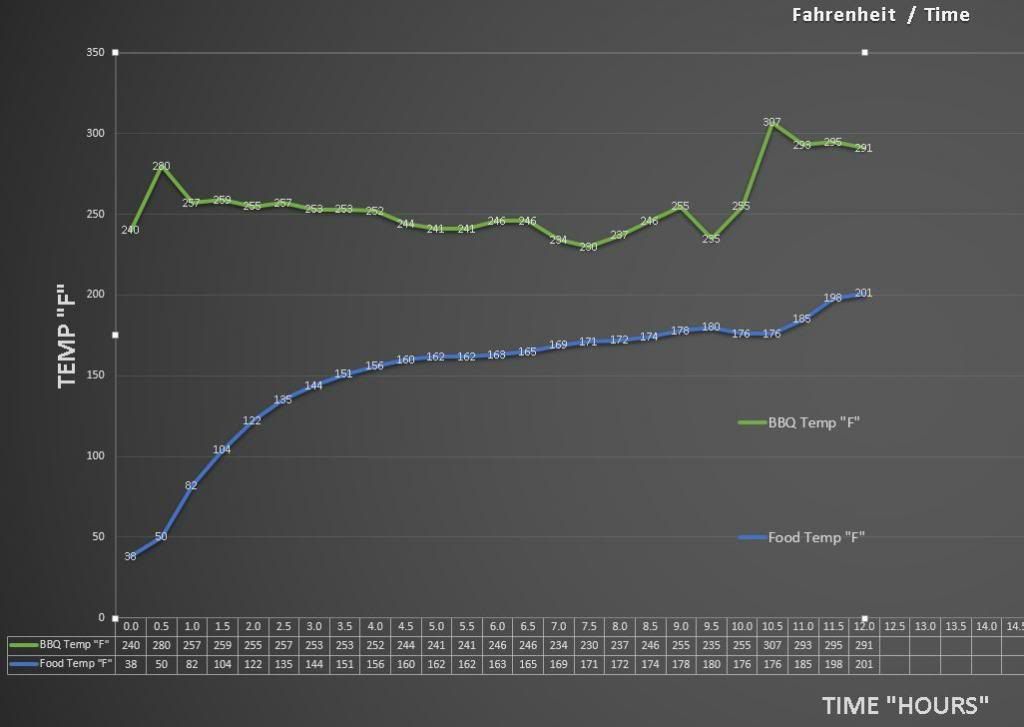 As you can see It hit the stall and I had a bit of a brain fart and opened the vents a little, this caused a steep rise in temp. At this stage hunger had set in so I wasn't fussed about controlling it to much.
This was the final product, for my first attempt I must say I am very happy with the end result.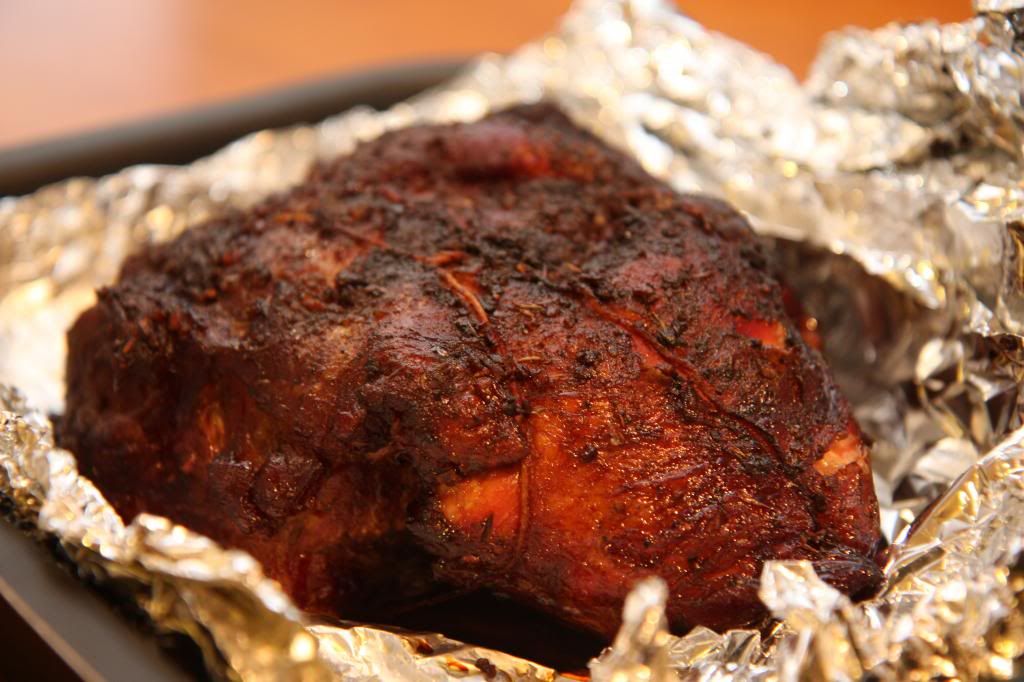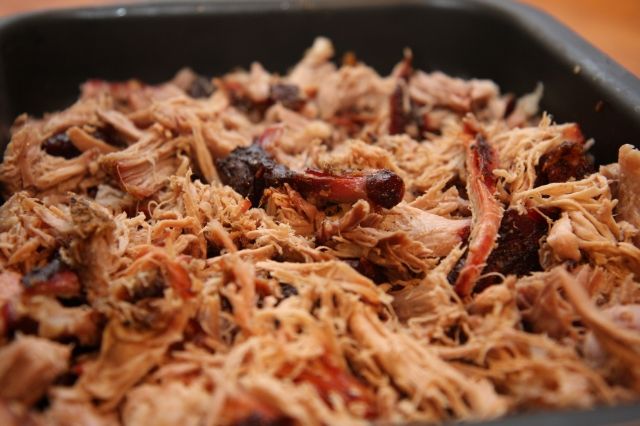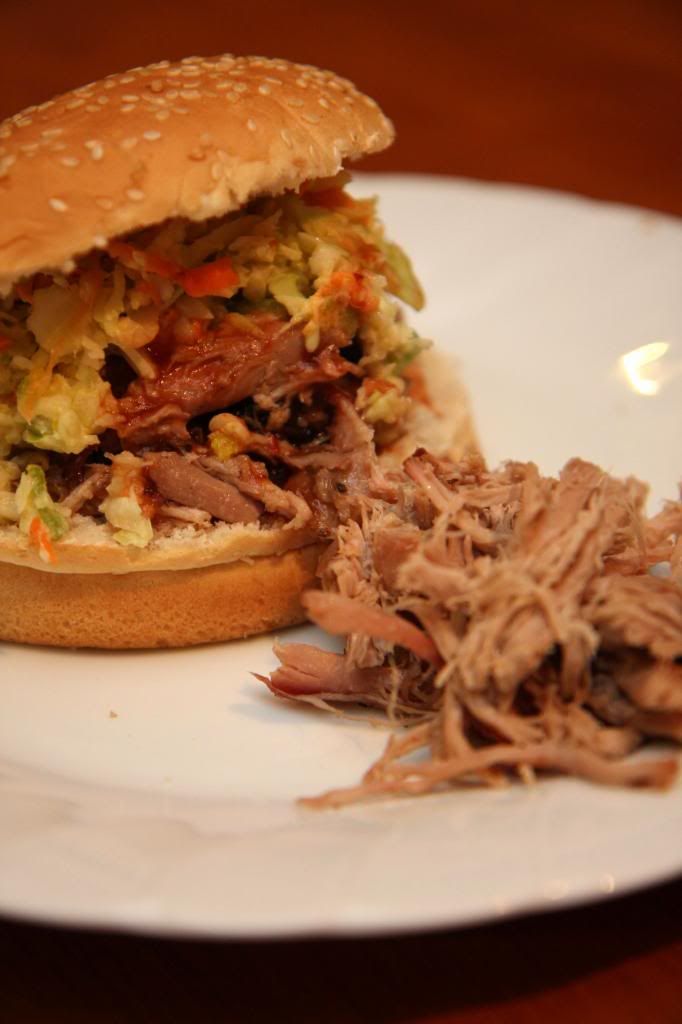 I am still a little unsure on the smoking process, I was worried about it this time as I have had a chicken turn out with a slight bitter taste and was not sure what happened.