Finally got the new small lumped and loaded and figured I would break it in with a couple of T-bones and some shrimps.
Certainly a different feel than my large, but I am sure I will get accustomed to it after a few tries.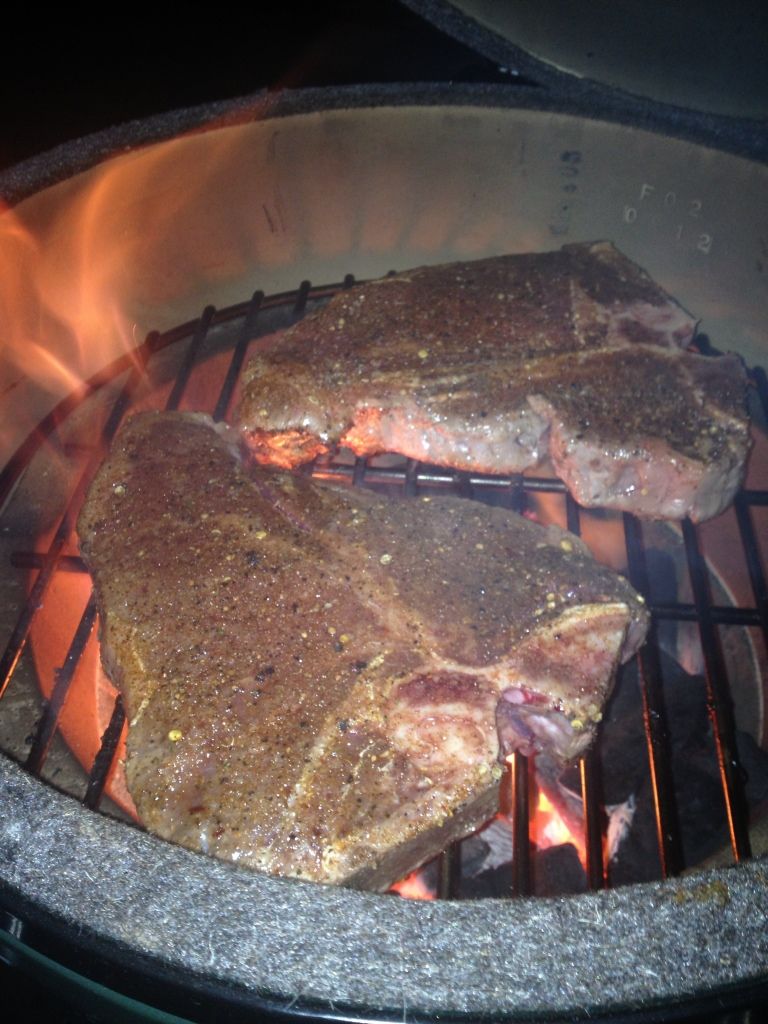 No Trex this evening, just hot, fast, and turned 45 degrees after 90 seconds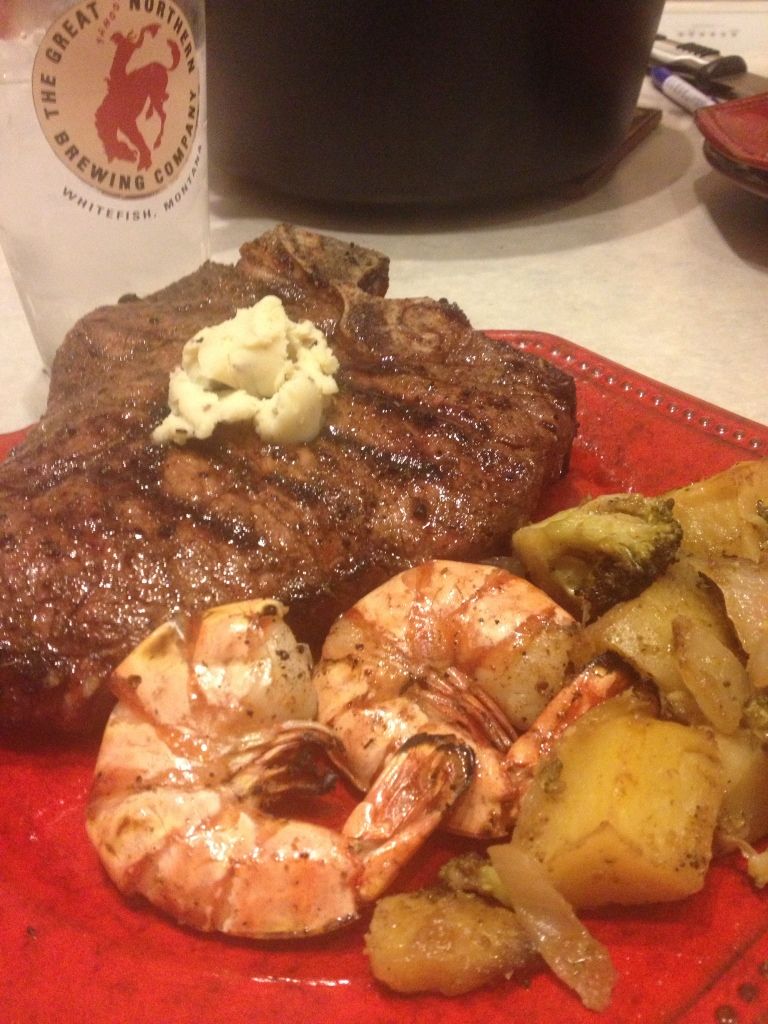 Turned out quite nice. Got my hands on some truffle butter (a first for me) and slathered a little on. Quite an interesting flavor.
T-bones turned out fantastic, shrimps were on point as well!
Now what to make for dinner tonight and over the weekend? -Perhaps time to attempt my first tri- tip