I was in my local Costco this morning and they only had 4 cryo'd racks of pork (one with a sell-by date of tomorrow). They had a few more that had been opened, laced up, seasoned, and placed oven ready in a foil pan. I took home a cryo'd 6.24lb one. I hope this isn't the end. I do have one frozen "for later".
Here it is, bottom view, dried off out of the cryo: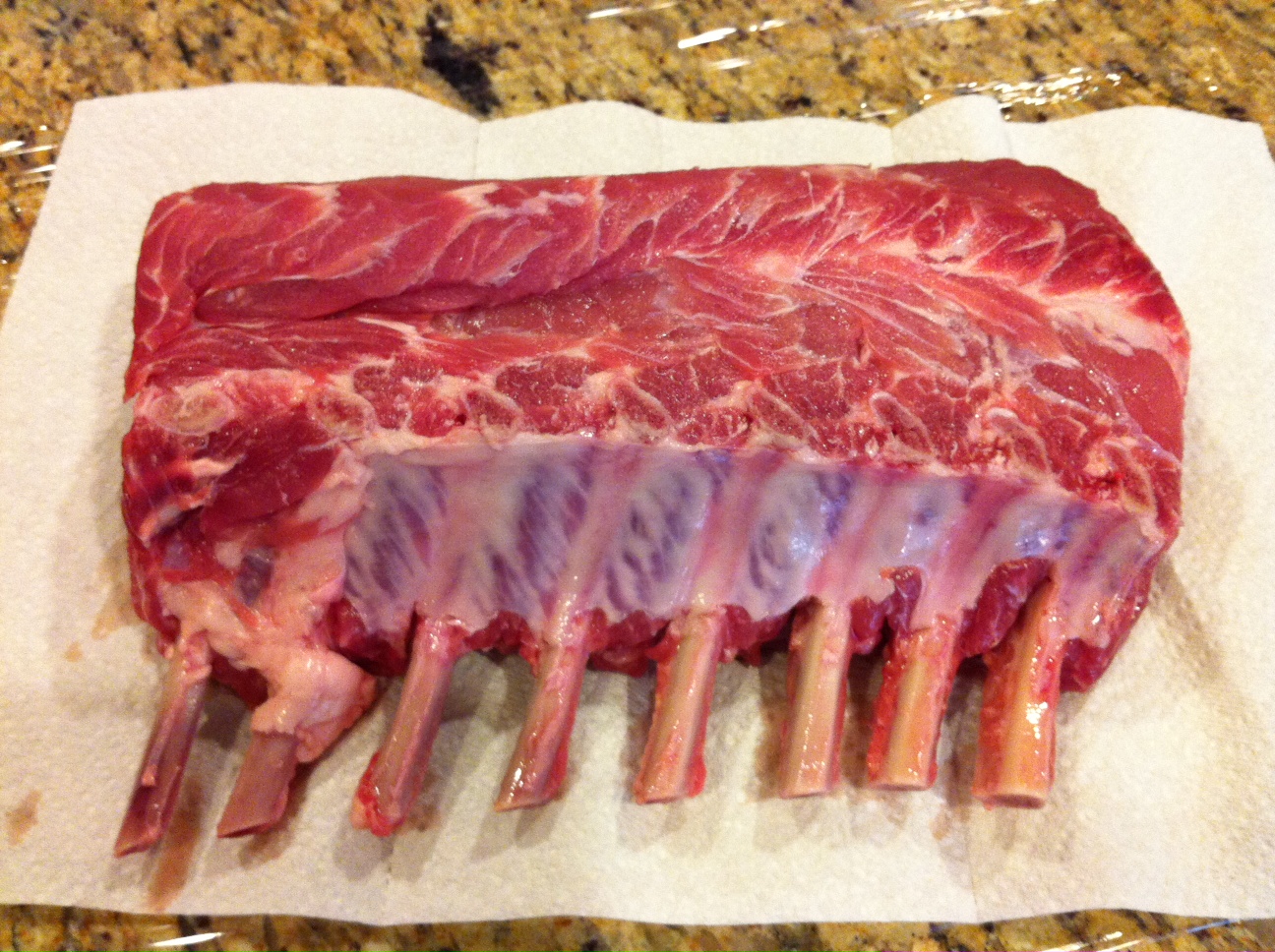 Here it is again, with the little bit of membrane that was there removed: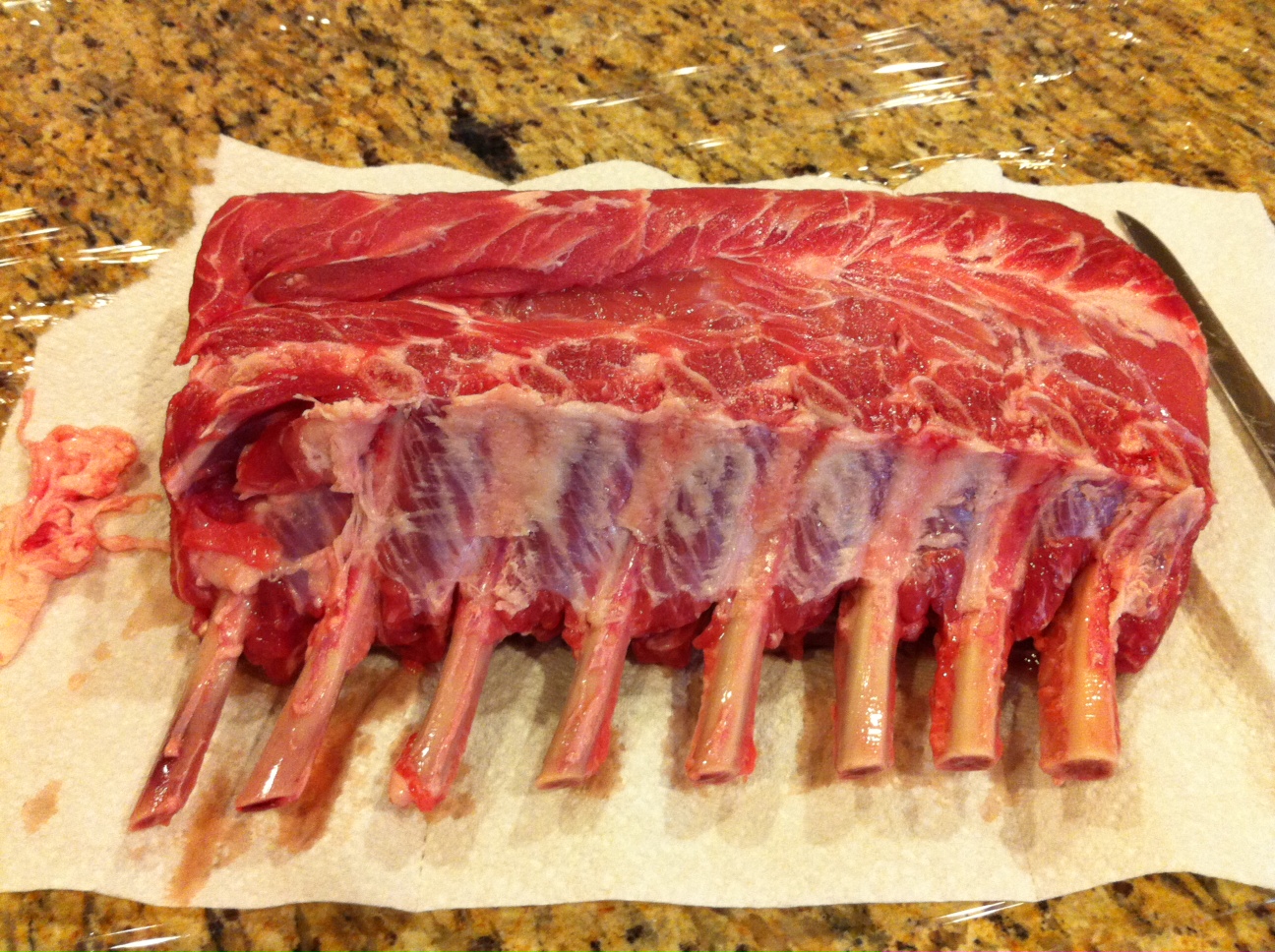 Top view...with the outer layer scored...need to sharpen the boning knife...it was having a hard time doing the job.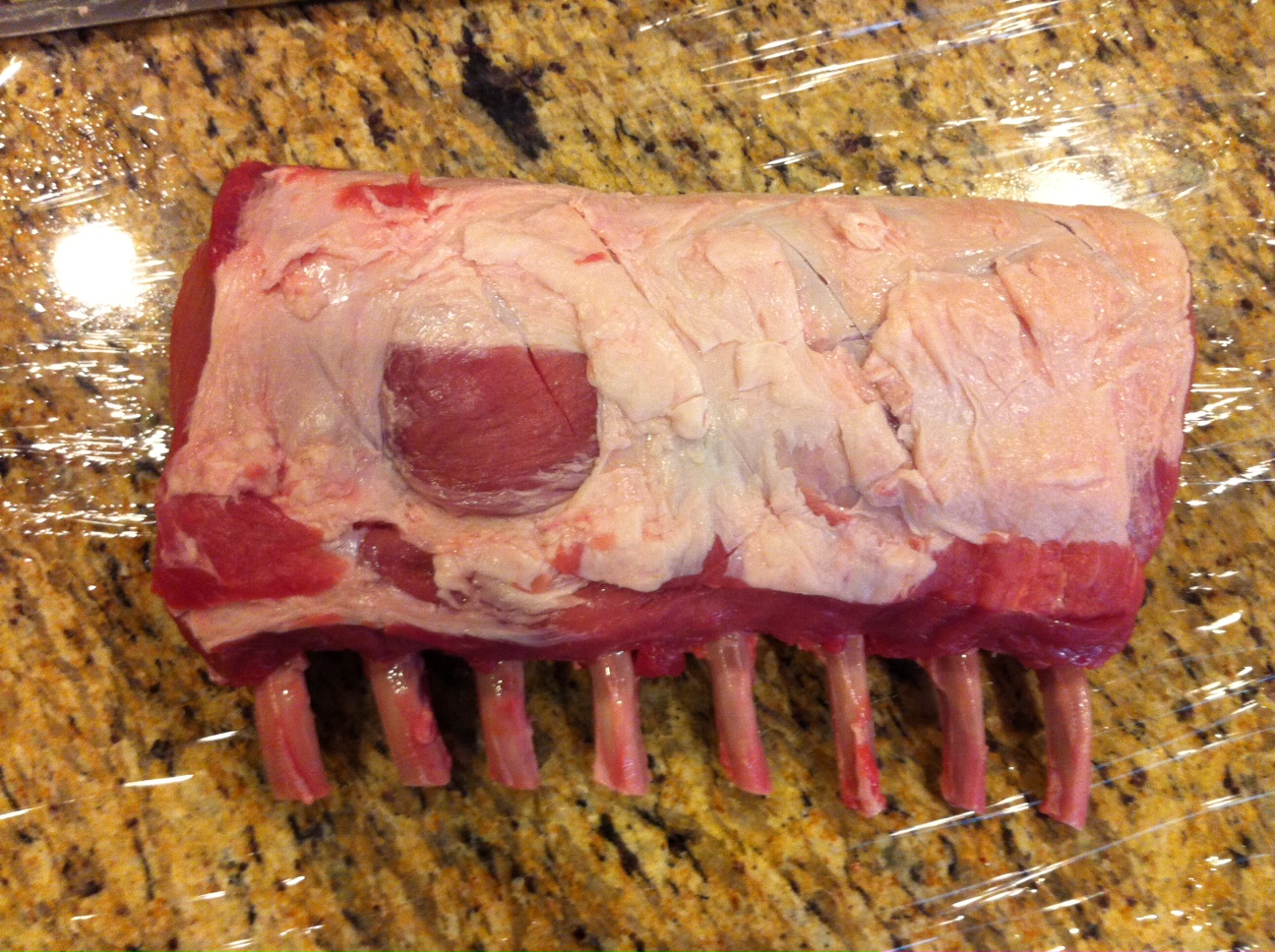 I'd never bothered with this on a ROP before, but I decided to see what I was missing with the lacing: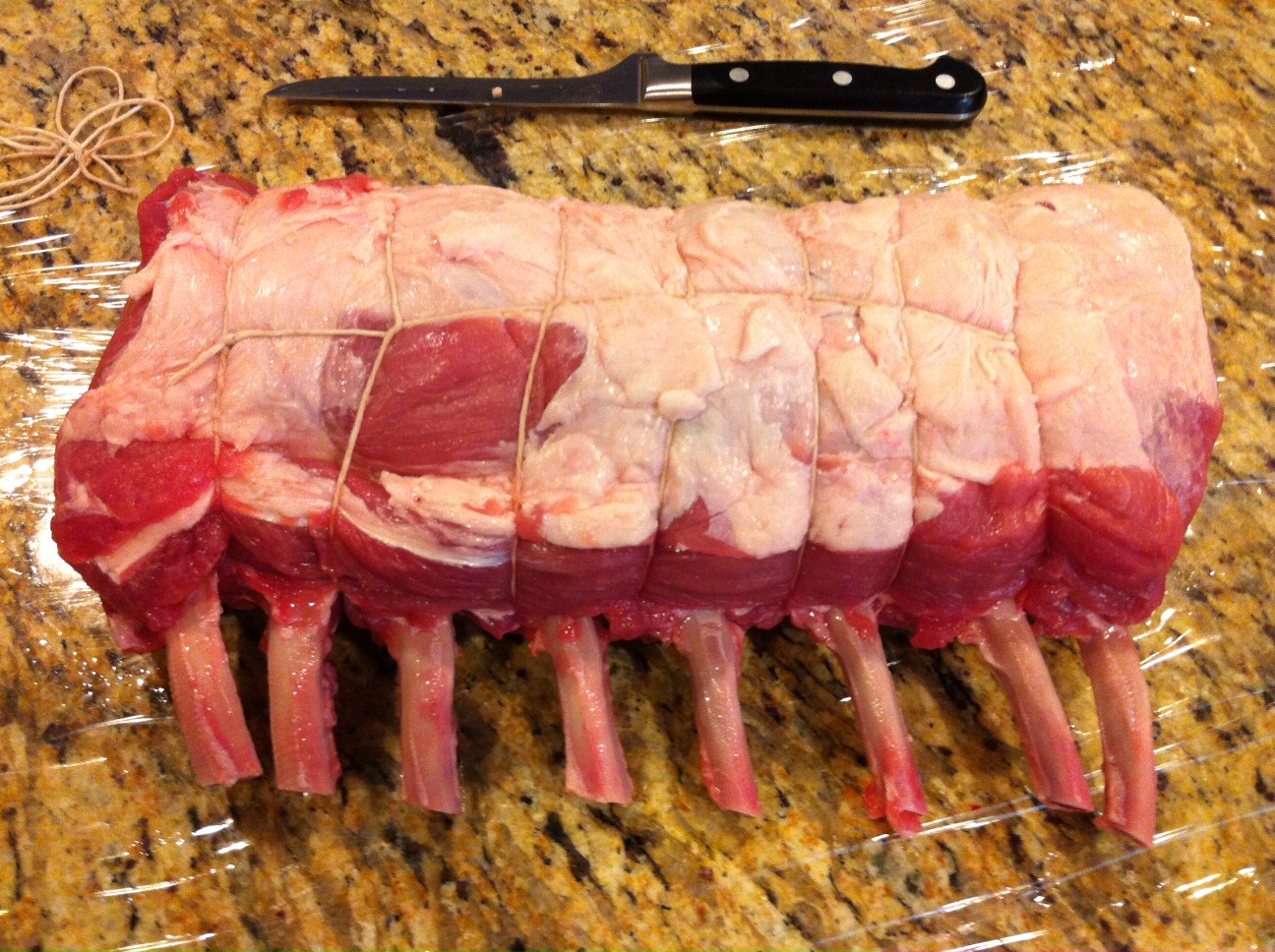 Laced up side view...you can see the lacing compresses the rack horizontally, making it a little more round from this view: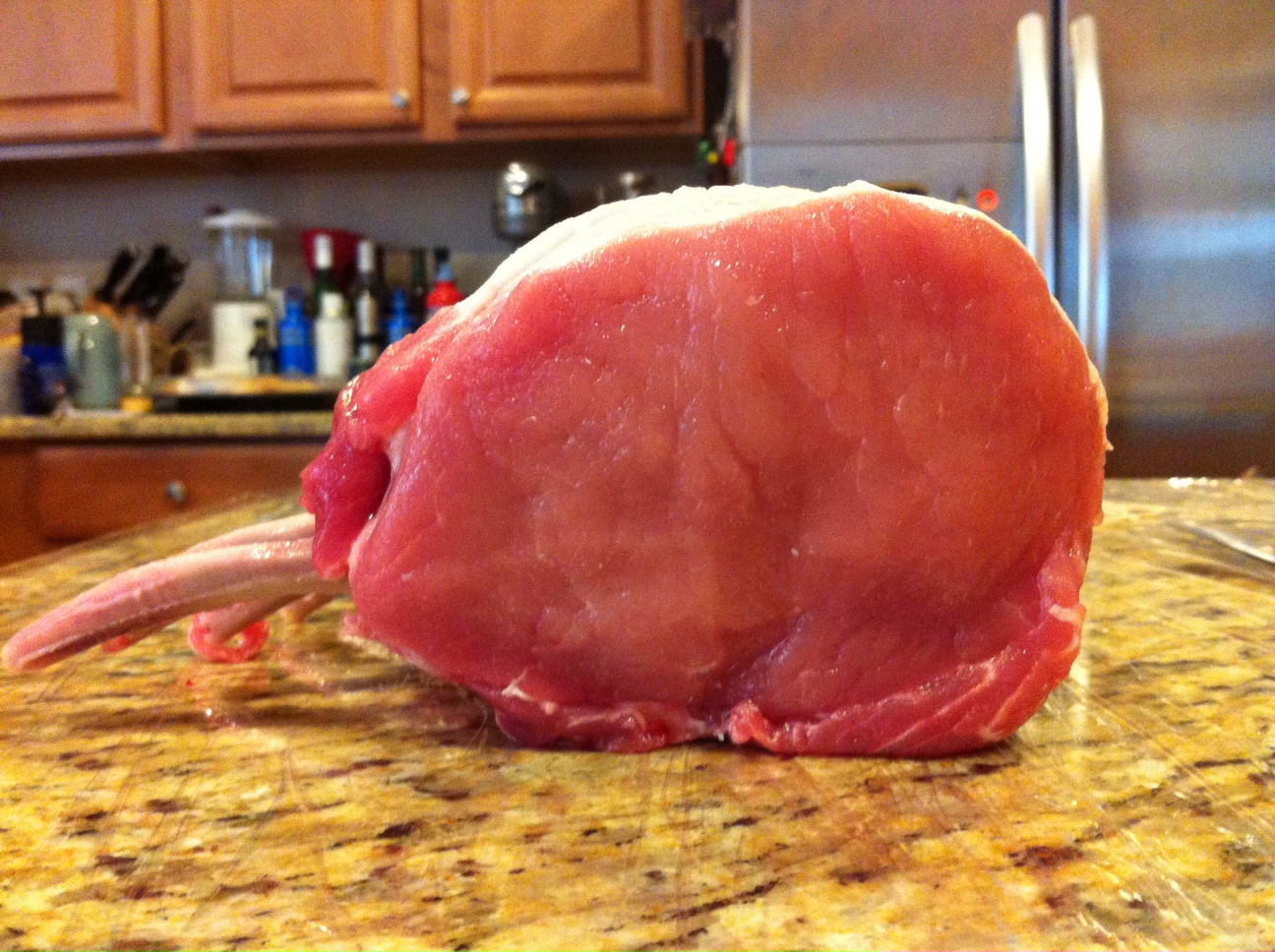 Here it is, fully prepped and wrapped up to go back in the fridge till starting time: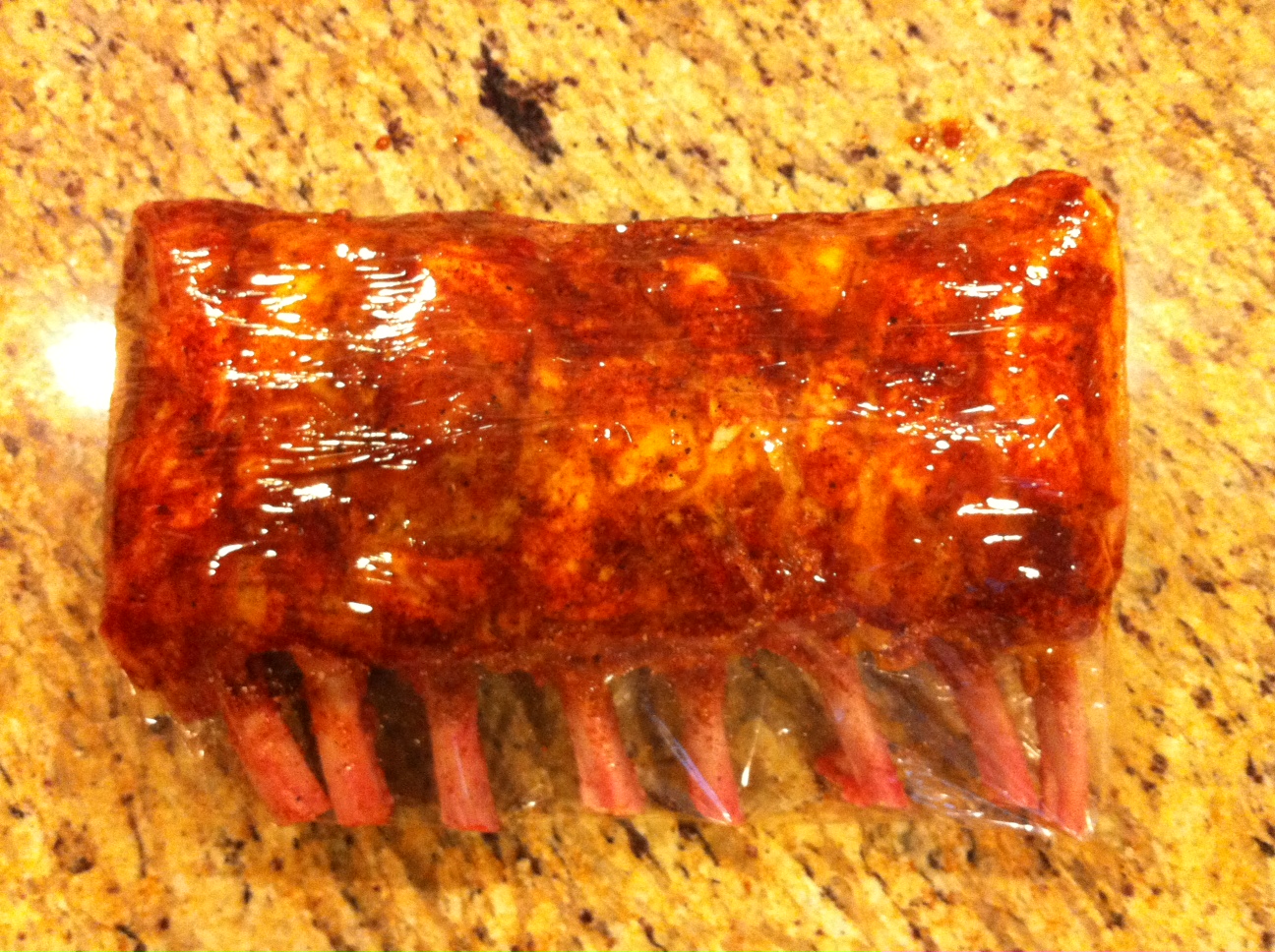 And after 2 hours indirect at mostly 350ish: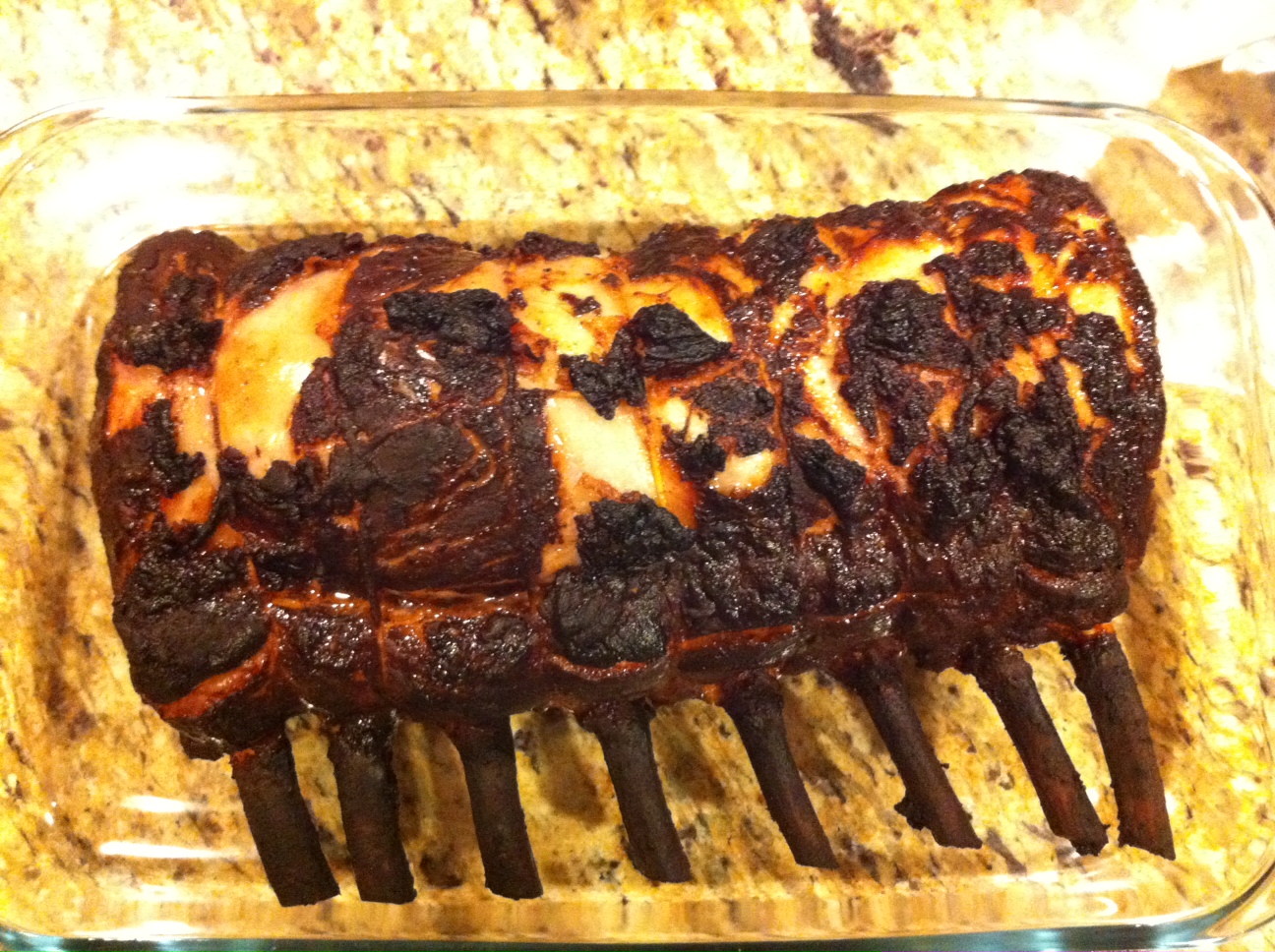 I covered the glass dish it was in with foil while I got the rest of dinner ready (mashed potatoes and steamed string beans). I'd pulled it off the egg at 147F IT, and 20 minutes later when I was about to slice it, it had reached 159F. It may look burnt on the outside, but it's not. I probably could have pulled it a few degrees earlier, but I had to run out on an errand mid way through the cook, and it finished a little quicker than I'd expected.