Hey fellow eggheads,
A few weeks ago, I shared my Sunday Night Football brisket here http://eggheadforum.com/discussion/1143947/sunday-night-football-brisket
Even though today's Ravens game against the Chiefs was ugly, here are the beautiful results I got with my two new chicken wings and legs racks for today's gametime menu.
Here are the two Master Forge Stainless Steel Leg And Wing BBQ Racks I got off ebay last week for $20 shipped.
First, I soaked some Cowboy brand hickory wood chips about an hour before the cook.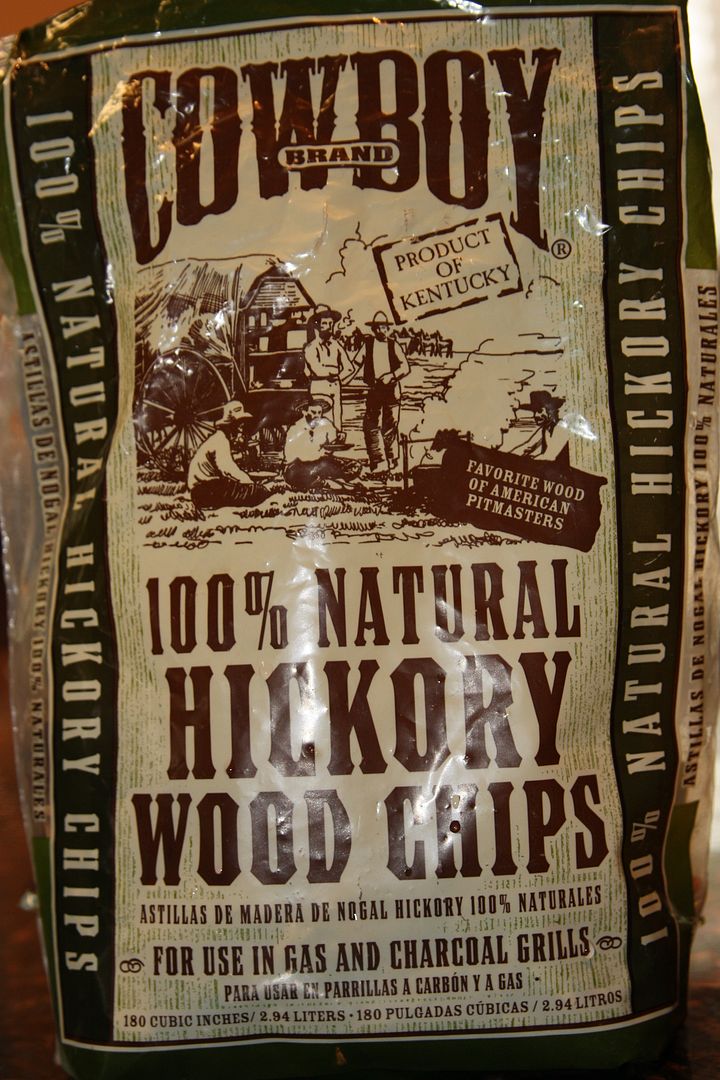 At about 11:30 AM I fired up the grill. I use Cowboy brand natural hardwood lump coal for my cooks. I buy 20 lbs bags, and have filled about 5 lbs worth of coal for this cook.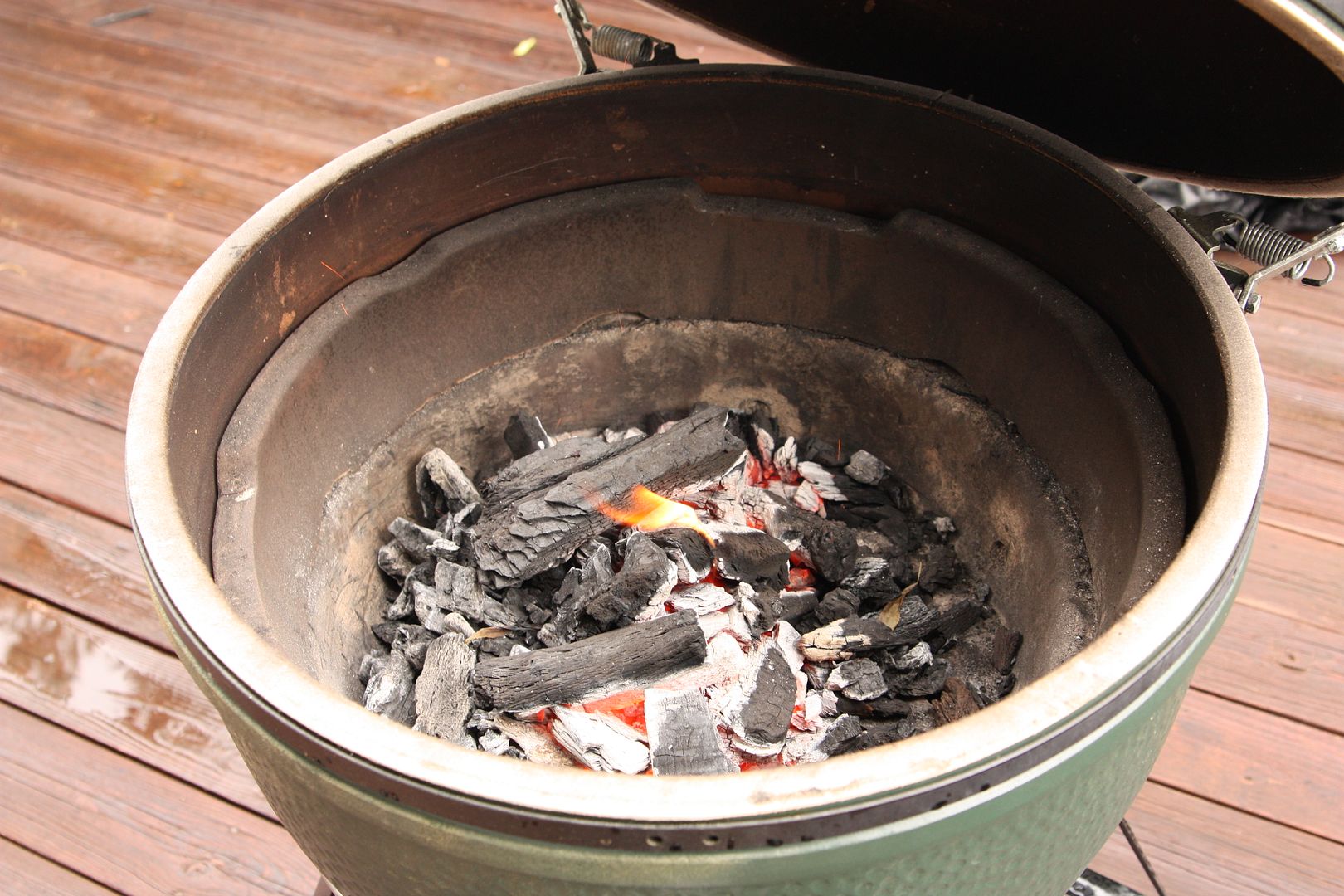 Next step is to season the legs and wings and hang them on the rack. I rubbed half with McCormick's Montreal Chicken Seasoning and half with Old Bay.
Now it's time to throw the racks on the egg.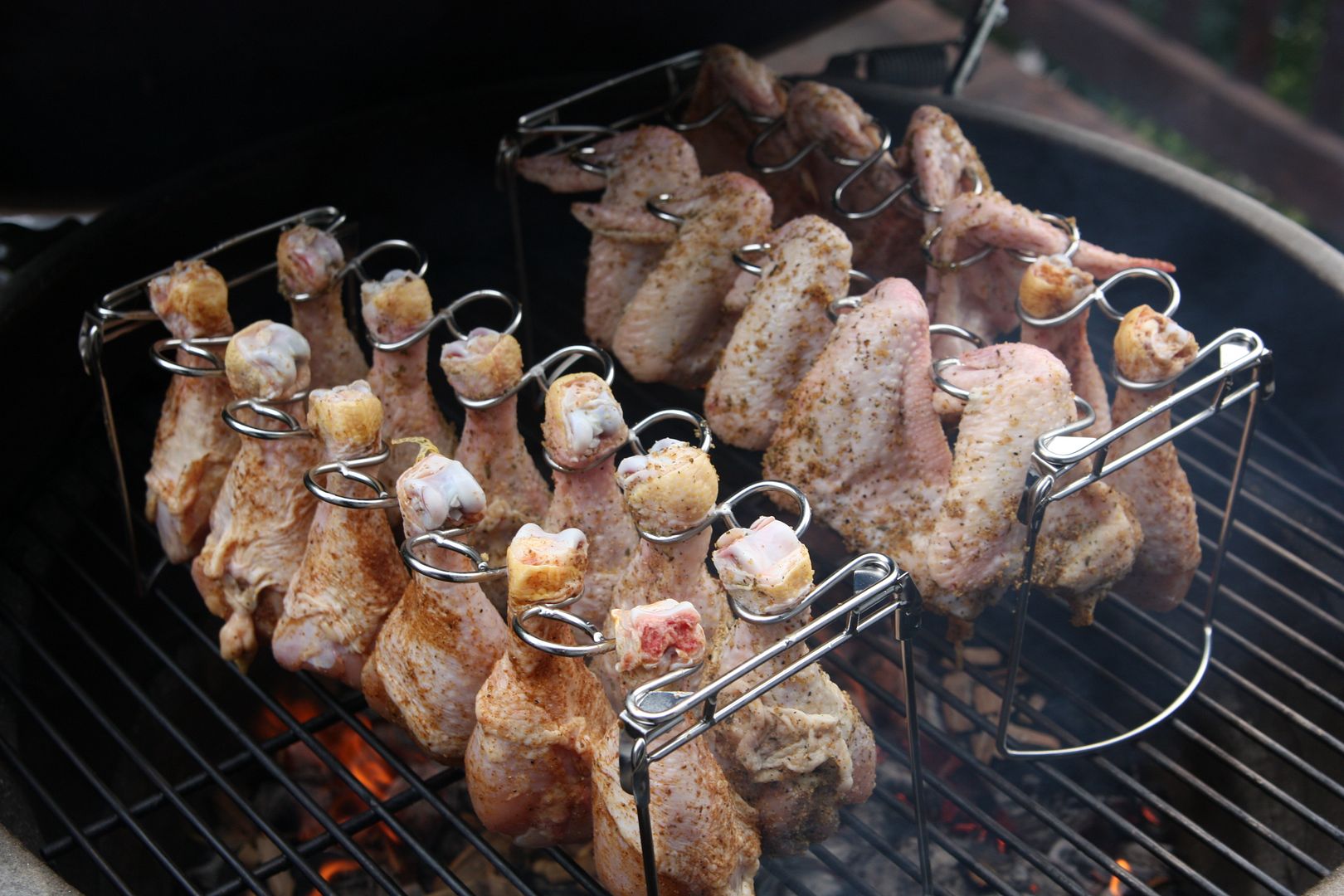 I grilled for approximately 40 minutes @ 375 (°F).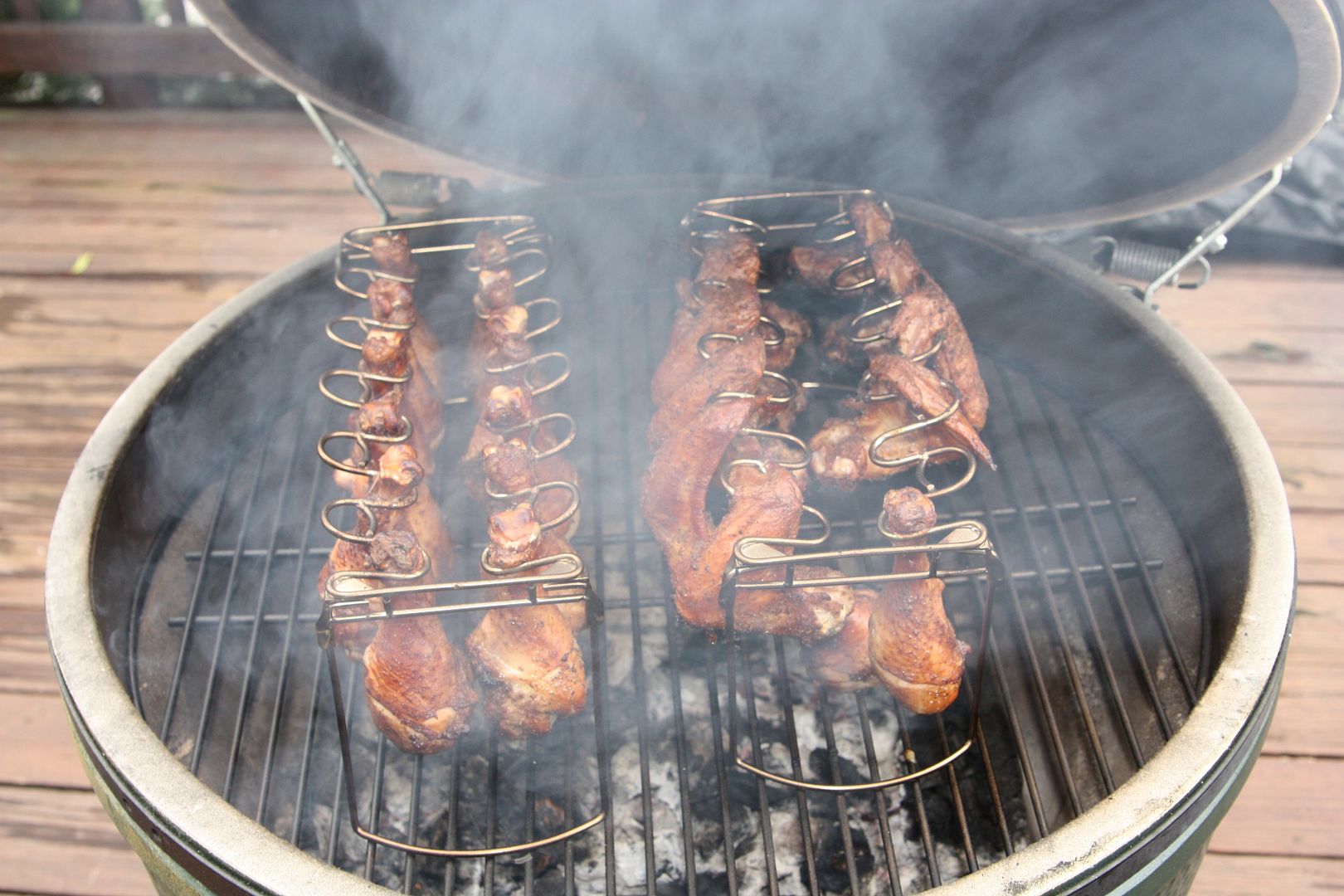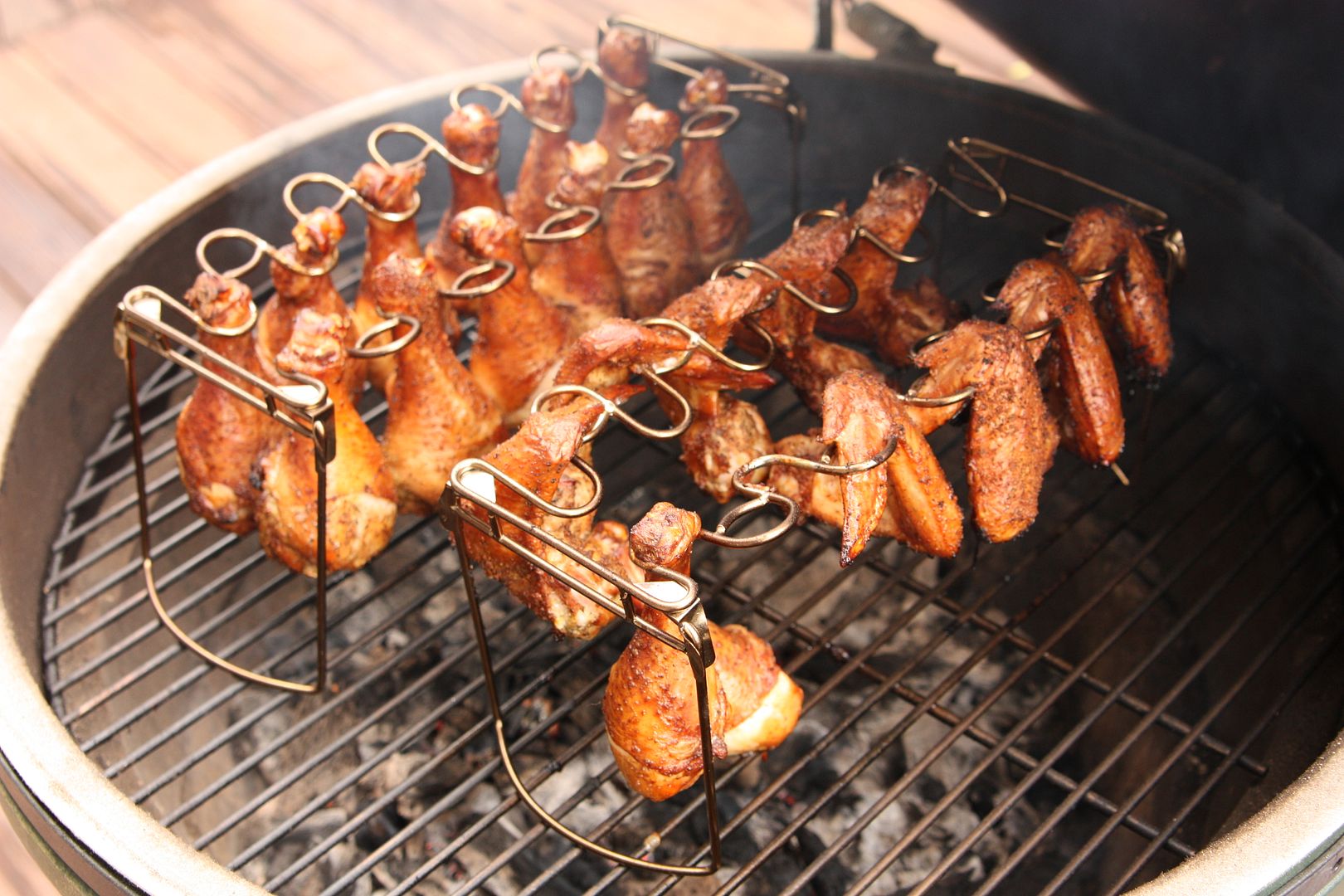 Finally it's time to serve and enjoy!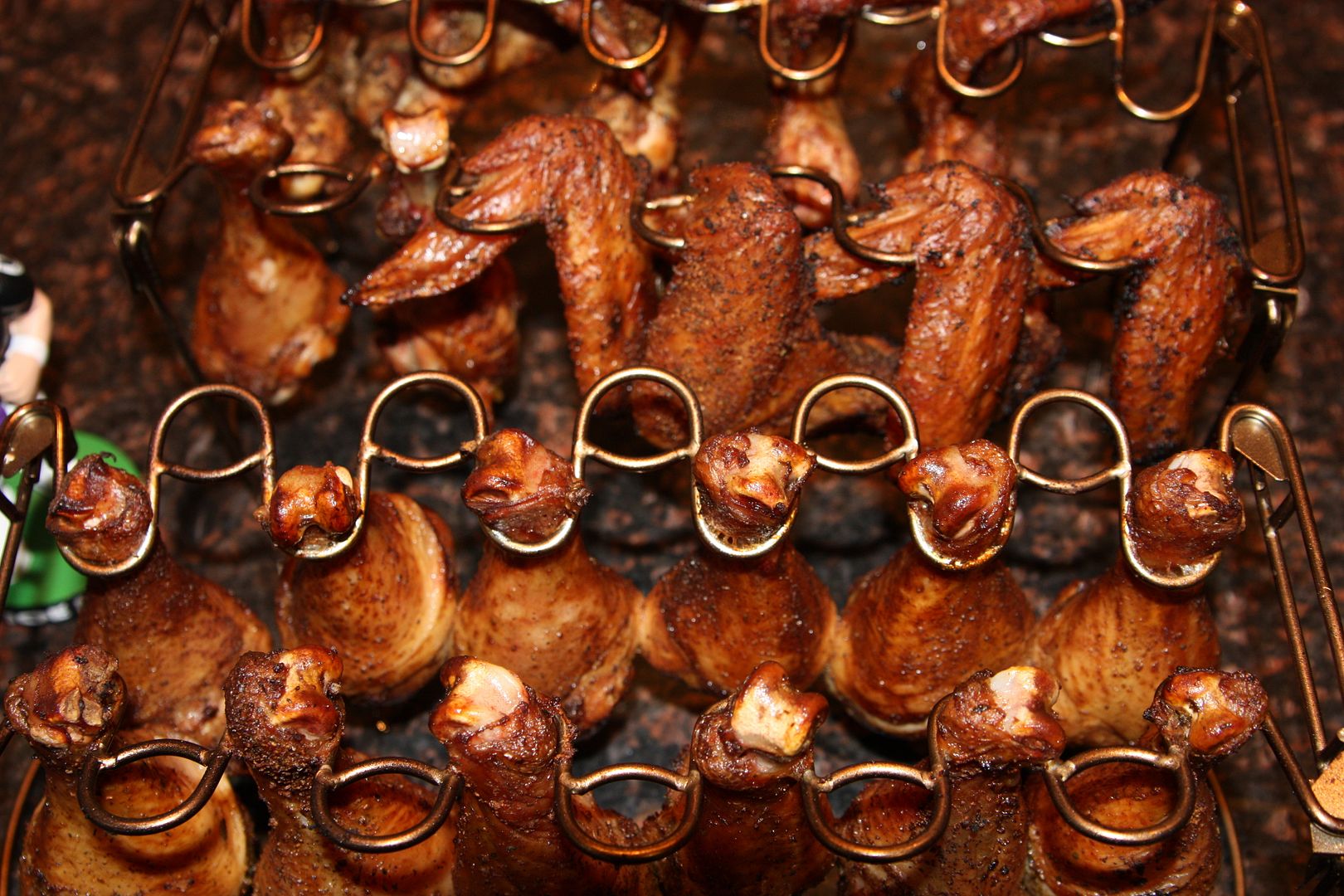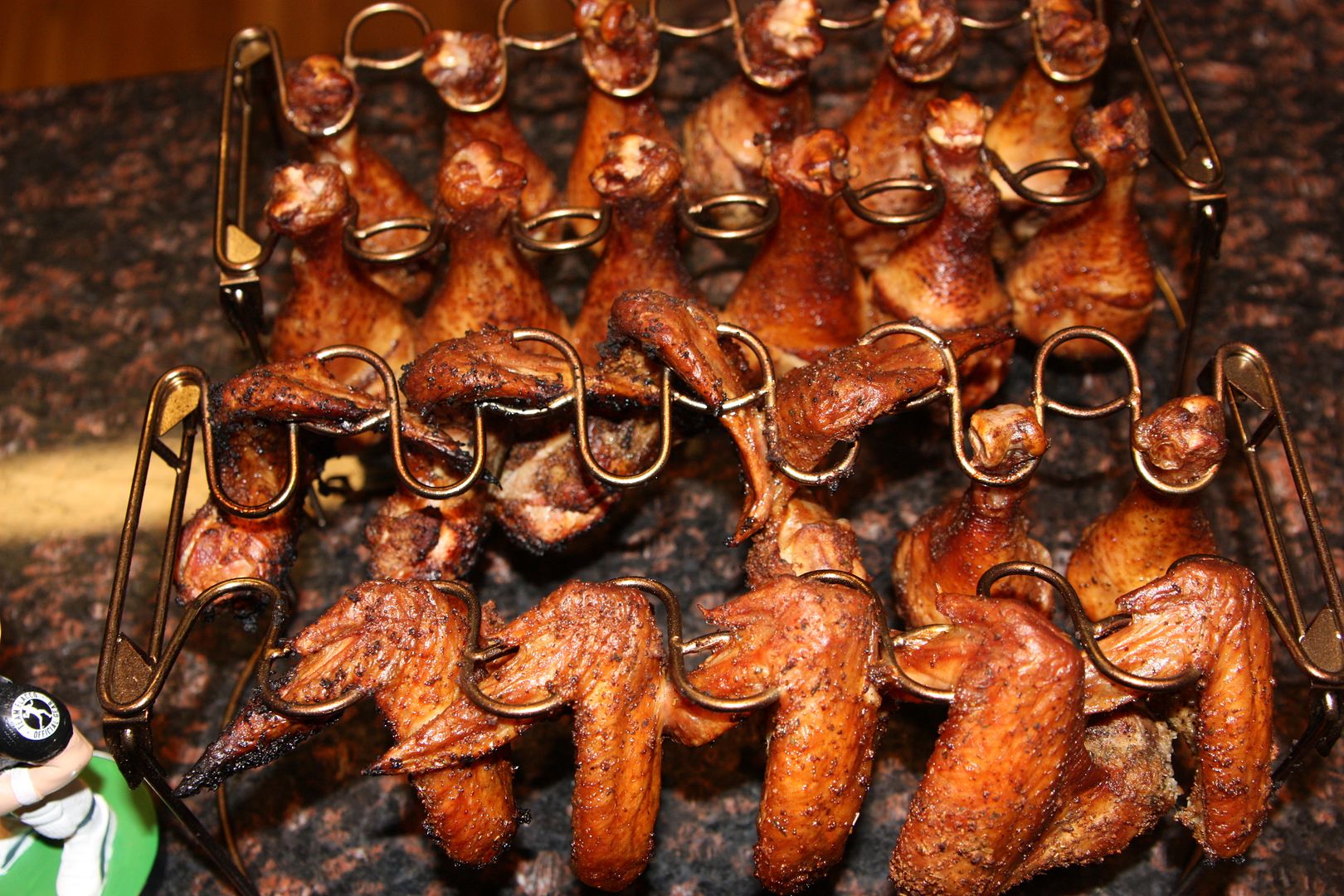 This BBQ definitely helped sweeten this ugly game. But we'll take the "W".