While making some ABT's I had the idea of adding a shrimp to the equation.I was a little concerned that the shrimp would turn to dust after roasting on the egg for the amount of time it takes to properly cook the pepper and bacon, but much to my surprise, it was not negatively impacted.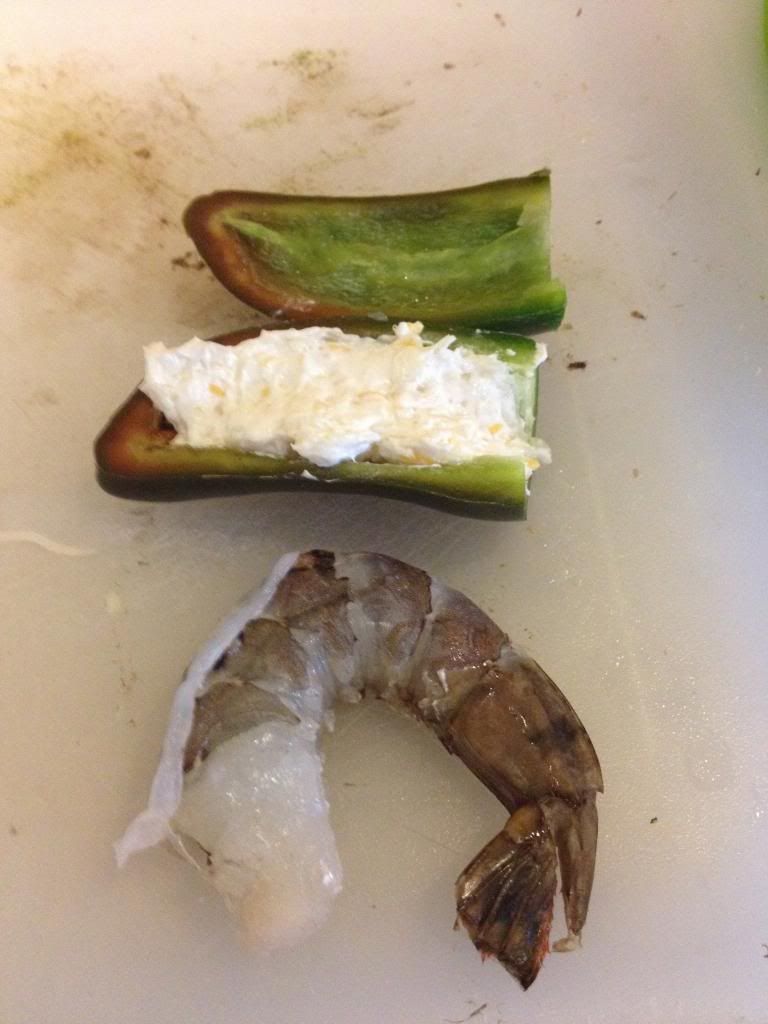 it looked like a good idea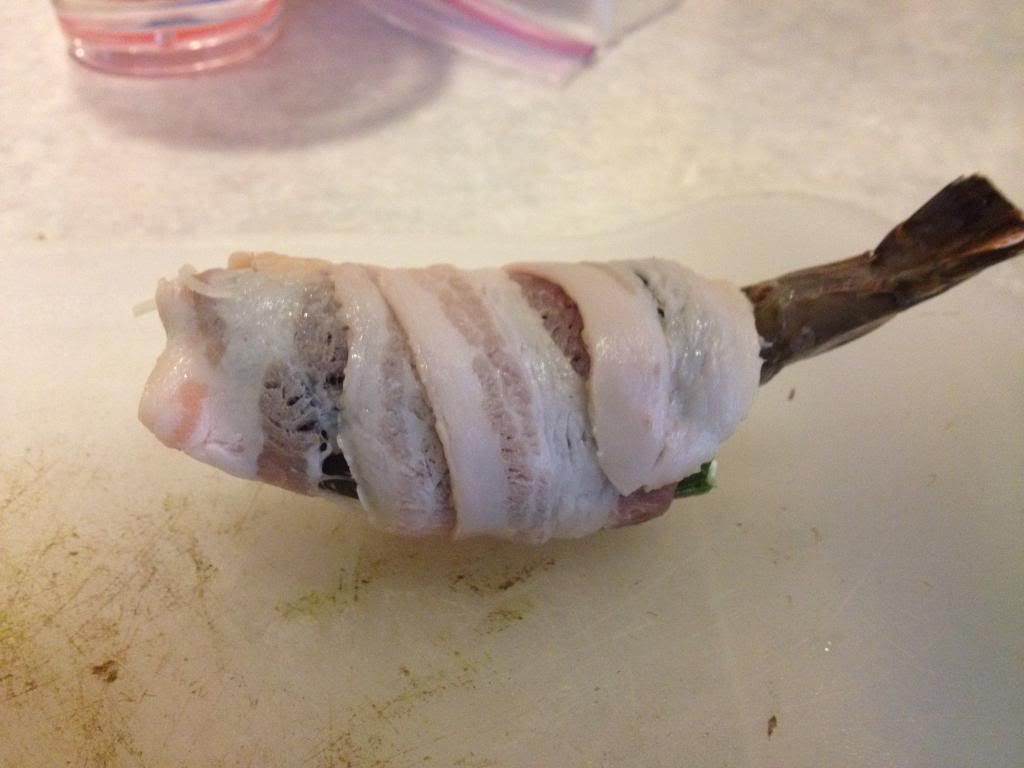 the prototype wrapped nicely
so I made a few more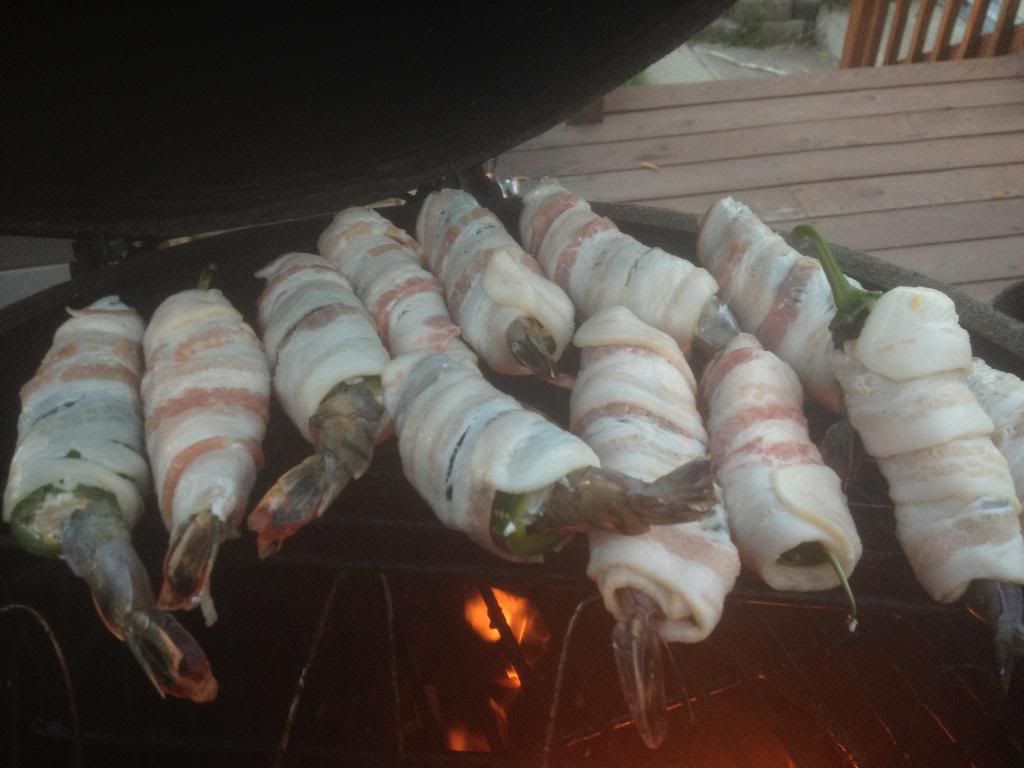 About 90 min with a few cherry wood chips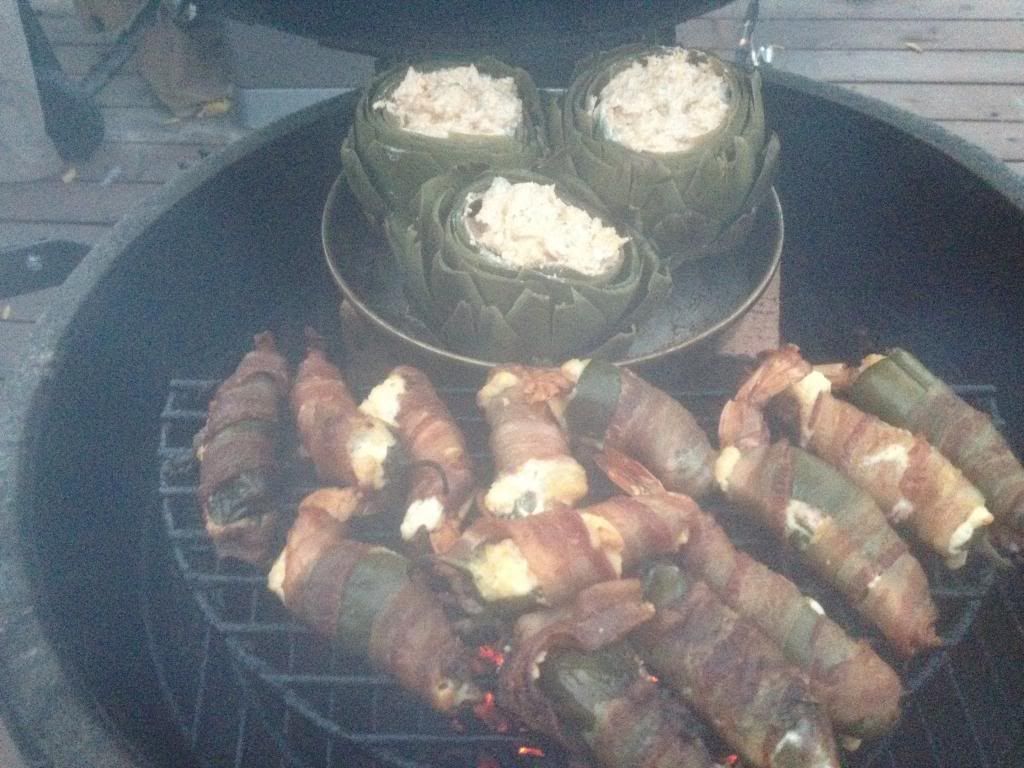 They lasted about 20 seconds. I cant wait to make them again!
Thanks for looking!
I would be honored if you liked my facebook page. It's just getting going-