I've cooked many packer briskets and most have been good. I've been reading a lot about the Travis method and decided to give it a try since it sounded like a nice cross between a smoked brisket and over cooked.
I started with a 10 pound packer and slathered it with mustard and rub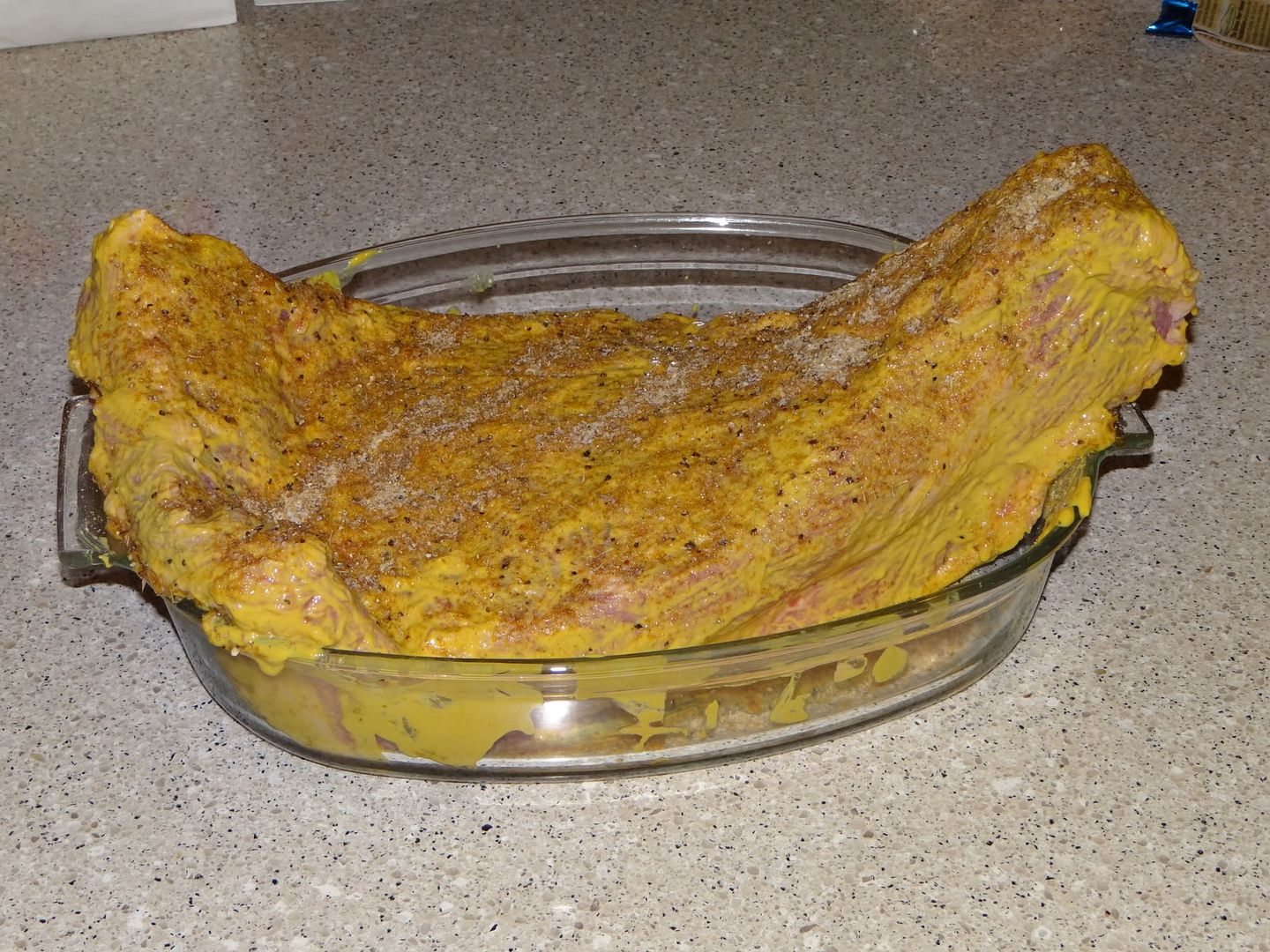 I got the fires stabilized at 275 at the grid with platesetter legs up and grid on top. I put on the brisket on the grid for 2 hours after which it looked like this: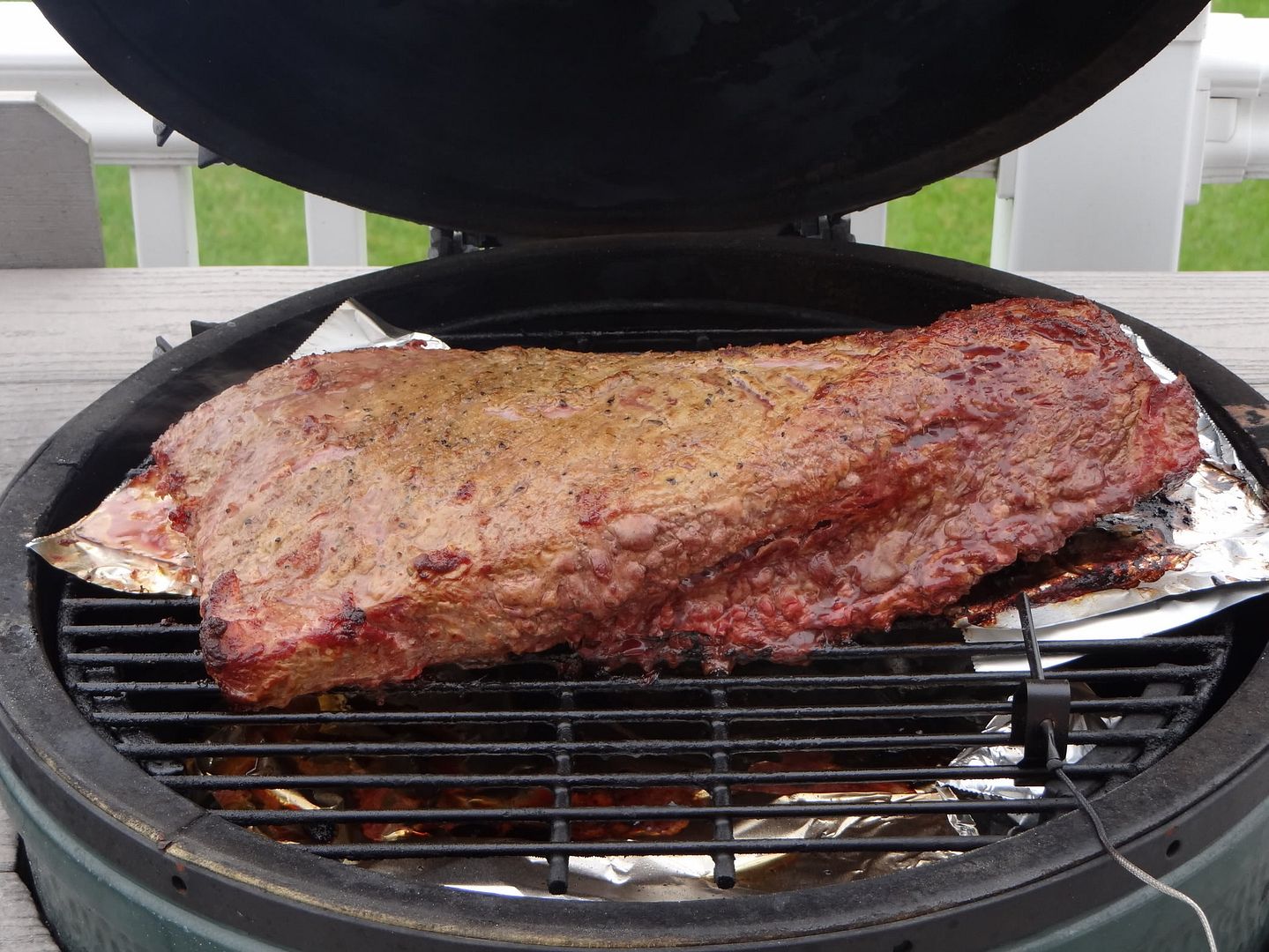 I then made up the pan with sauce of wine, water, BBQ sauce,garlic powder,sugar, salt and a chopped onion and put the brisket in fat side down: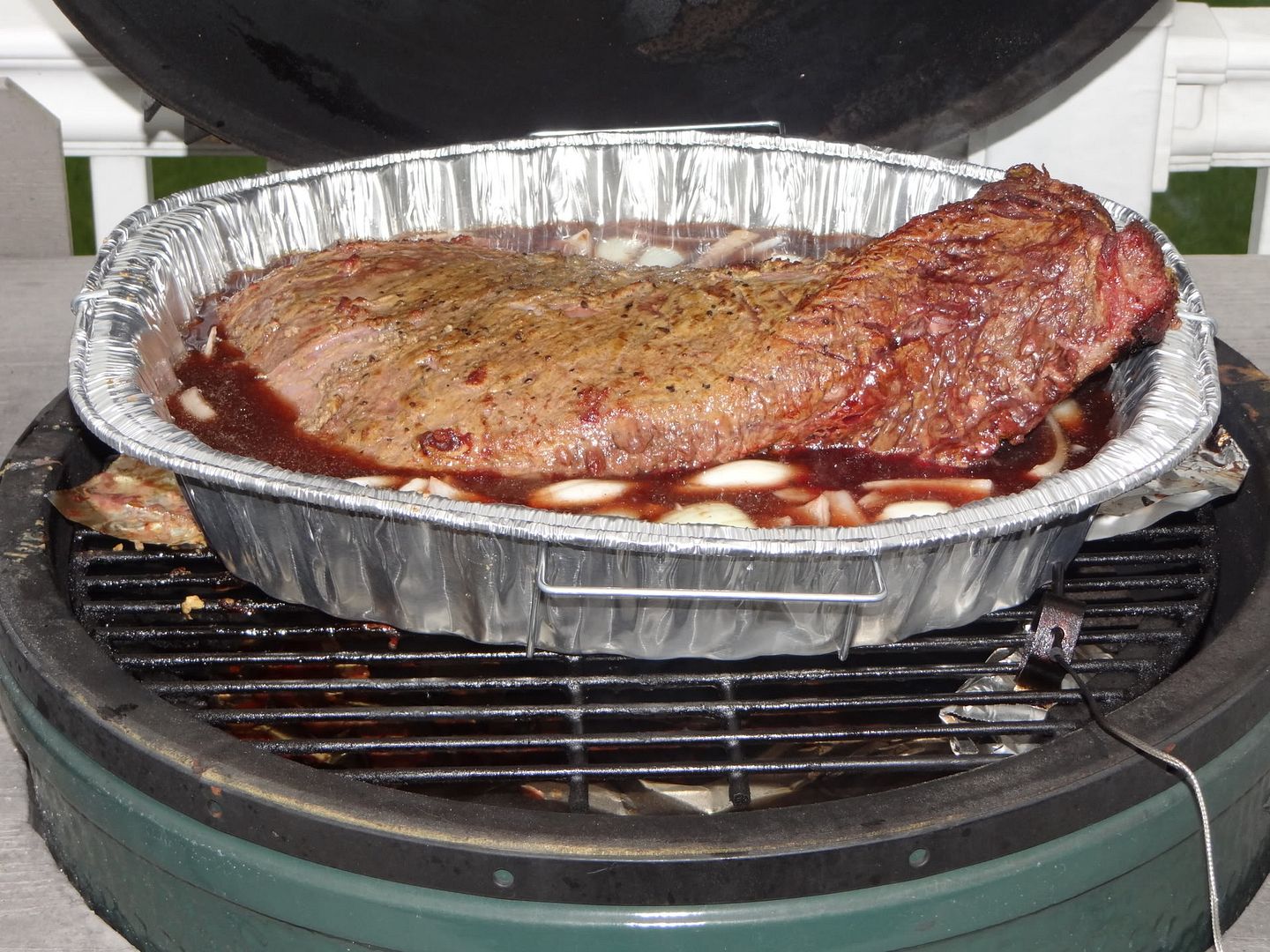 After 4 hours, the top seemed a little dry so I decided to flip it fat side up for an hour to see if that would make it more tender.
After 5 hours I removed it from the pan and finished it on the grid fat side down (all the handling caused the point to start separating from the flat. I left it on the grid for another hour. The point was definitely tender and passed the fork test. The flat was partially tender but it looked like it was drying up so I decided to pull it: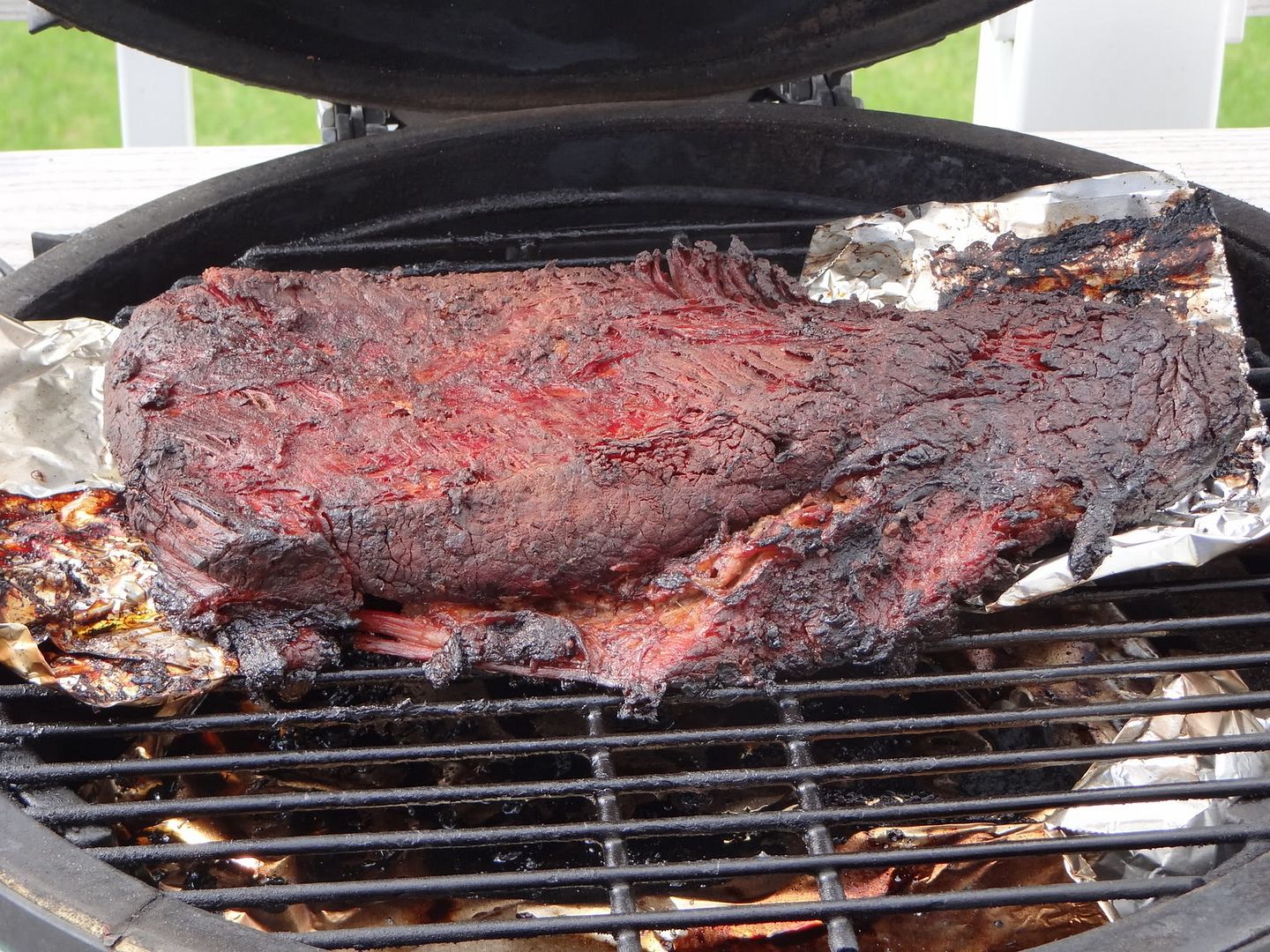 The total time was about 10 hours which makes it the quickest I have ever cooked one. The point was great with a nice bark. The flat piece at the point end was also very nice,but the other end of the flat was a little dry. It will be fine when I reheat it with some water and steam it a little.
Not sure if the brisket itself was a little extra tough or if I had the temperature a bit too high. Most of the brisket was fine. I'll probably try this method again in the future.
Large BGE
Barry, Lancaster, PA