We don't often find tri-tip down here in Texas, not sure why, so when I stumbled on some last week I knew I had to grab one.
It went on the Egg indirect at 400F with some Pecan chunks for some smoke along with some corn and taters. Rubbed down with some Beef Specific Rub from Cluck and Squeal.

Once it reached 110F, I pulled it and covered loosely with foil and brought the Egg up to 600F. Then it got a 1 minute sear per side.
Sliced it up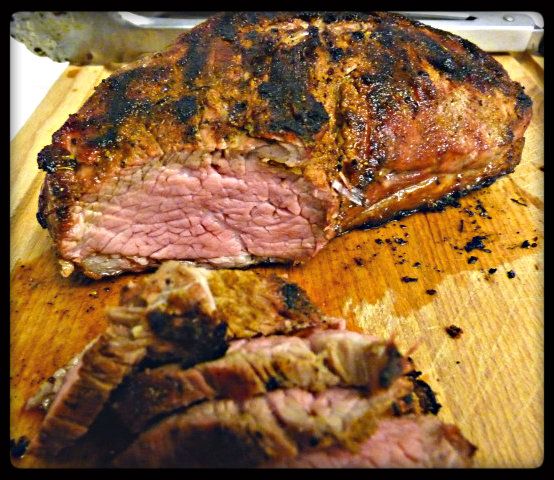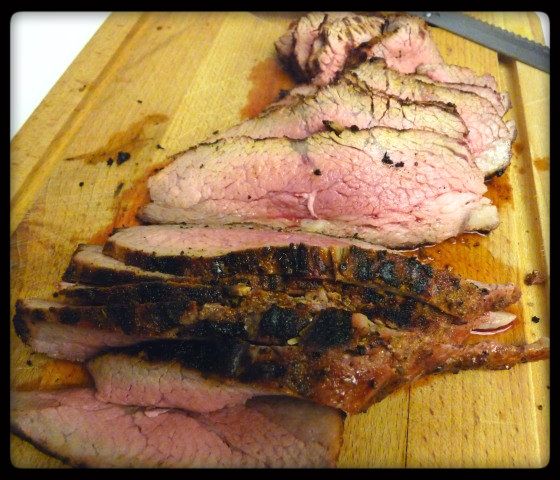 Not to shabby. A buddy of mine from California keeps hyping it up, saying its better than brisket. I think that's like comparing apples to oranges. It is what it is....but at $5.99 a lb, I think I'll go with a ribeye instead.
As for Marc's Cluck and Squeal Beef Specific Rub....that stuff is outstanding. It's obvious to see that he put the time and effort into developing and perfecting it. The flavors are balanced out nicely and work great on beef. I can't wait to try some more on different steaks.
More stuff about the cook HERE
Rowlett, Texas
Griffin's Grub or you can find me on Facebook
The Supreme Potentate, Sovereign Commander and Sultan of Wings