Been eating these at duck camp for a couple years and finally decided to intro the wife. Local cajun meat market called Stuffed (
www.stuffedfoodstores.com
) makes these deboned (except for wings) chickens with 13 different stuffing options. This one is my fave - jalapeno cornbread! I'm just a customer...no other connection.
Firing up the egg: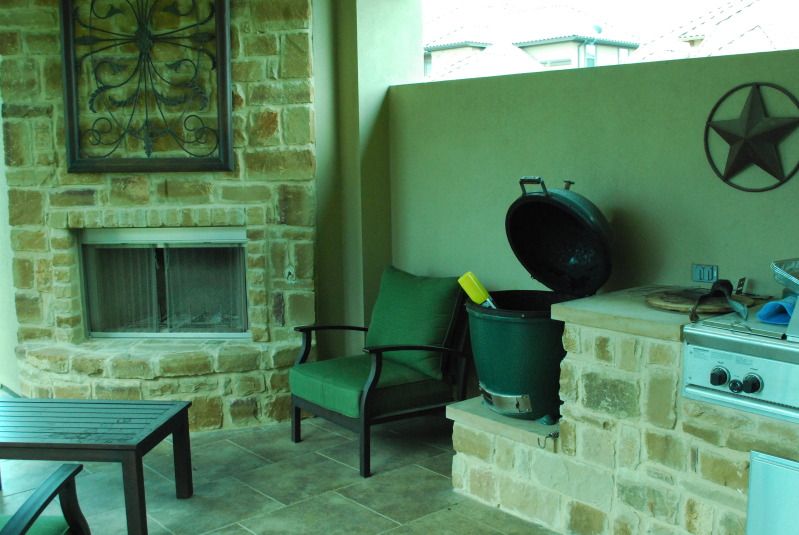 After a nite in the fridge to dry out the skin, EVOO and some JH Pecam rub, a nice chunk of Pecan at 375: Note the new placesetter (old one had been puzzled back together with JB weld, but finally succumbed to multiple fractures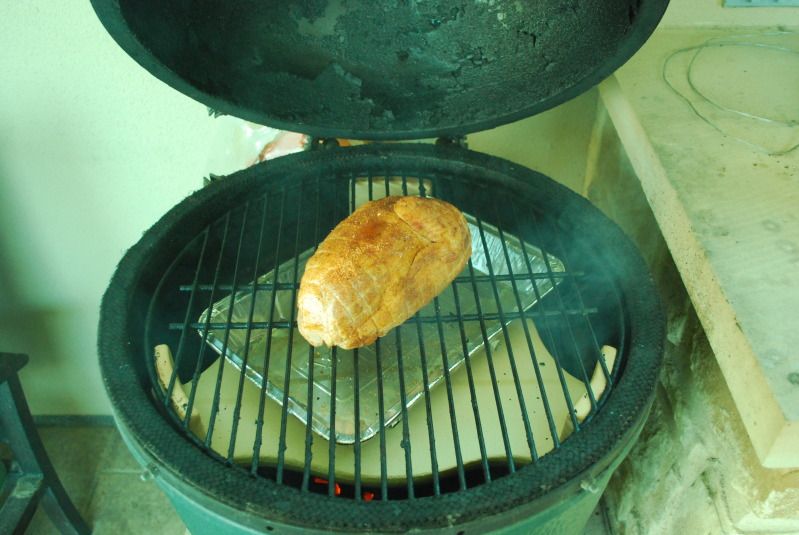 Ready to pull and rest:
After an 8 minute rest and sliced: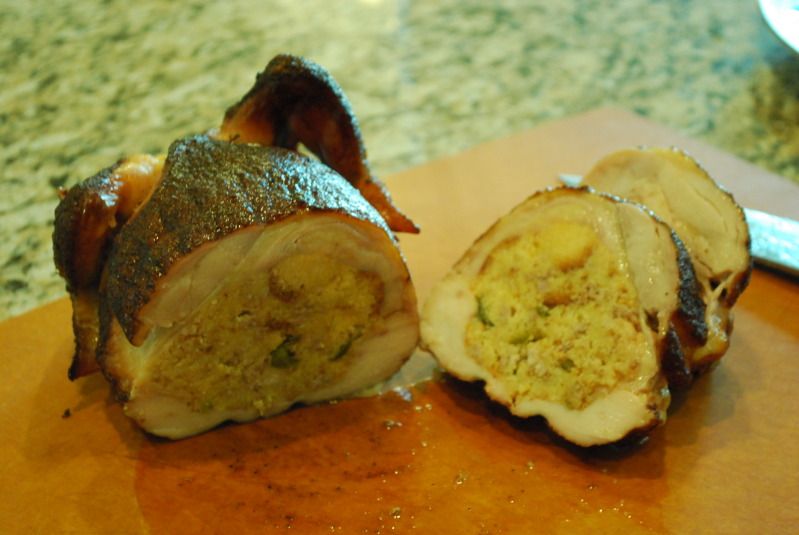 Plated with some sauteed Balsamic/Garlic French Cuts and a Cucumber/Tomato Salad with Cracked Pepper Vinagrette: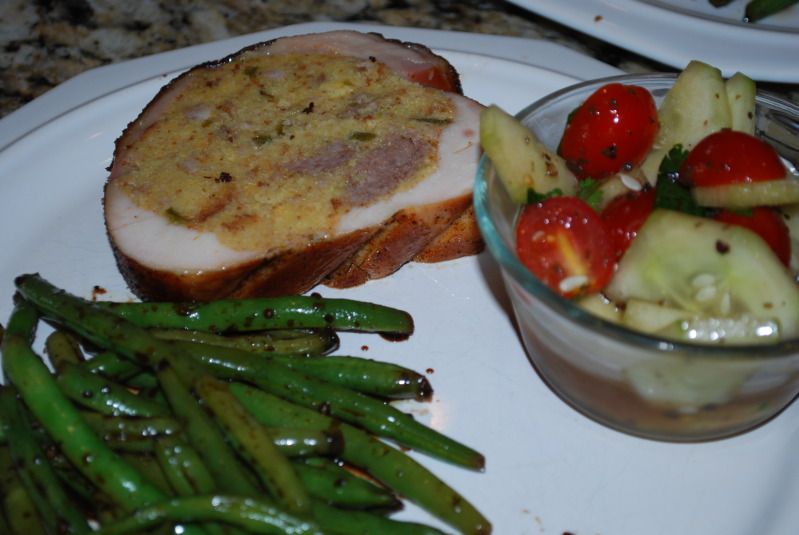 Pulled the chicken when the Thermapen hit 160 in the breast meat. These are SO good, the dressing rivals moms....shhh, don't tell her! The bird fed 4 and was less than $15. Pretty good deal.