Been awhile since I've posted anything. Just been sick and then busy, haven't had time to cook since that pork butt. I got the urge to cook Monday, but the wife asked if I'd rather she made fried chicken....I ain't a guy who turns down fried chicken. Anyway, finally got a chance to cook last night. Decided on a stuffed pork loin.
Pork loin is too big for just the two of us, so I cut it in half, and then cut half of it into 4 chops.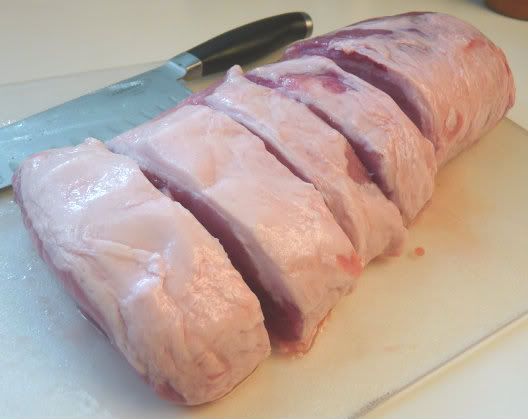 Stuffed the pork loin with sauted spinach, shrooms, onions, sun-dried tomatoes, cream cheese and some garlic and herb goat cheese.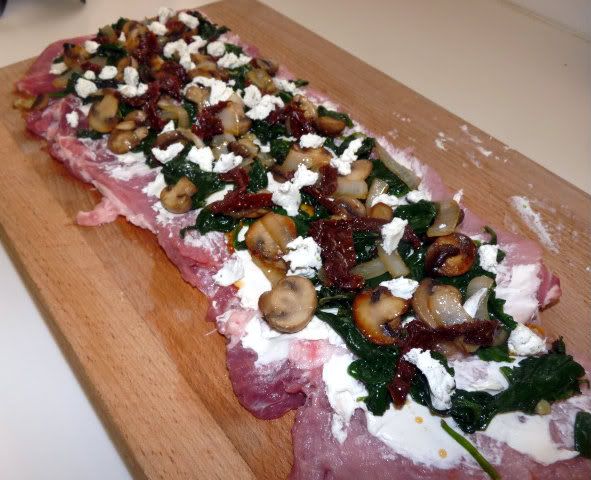 Then rolled it and wrapped with bacon and onto the grill with some Hasselback taters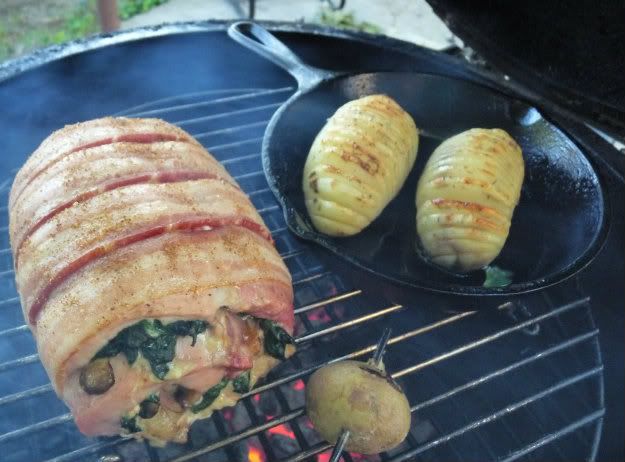 Ain't she purty?

Came out good, but I'd skip the cream cheese next time. Looking forward to firing up the Egg again tonight.
Rest of the pics and the details are over HERE
Rowlett, Texas
Griffin's Grub or you can find me on Facebook
The Supreme Potentate, Sovereign Commander and Sultan of Wings