Hi guys, last Friday I cooked my first prime rib roast on the large.
Vacuumed sealed with rub on thursday and taken out the fridge 2 hours and dumped it in hot water ( no hot tub yet). Then I sliced the sweet potatoes fries and the squash.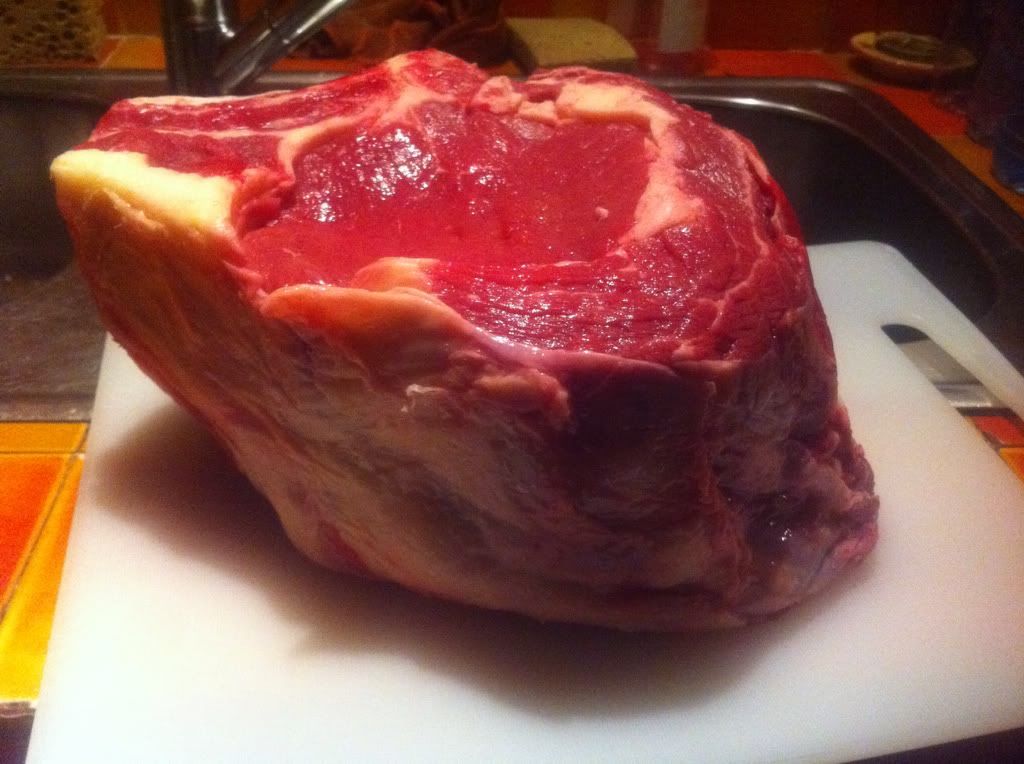 I ran the egg for 2 hours at 220, indirect with a pizza stone on the spider, and the removed the potatoes after 1 hour... And then seared the rib for 3 minutes each side. It went out medium rare perfect !
I've thrown some Jack Daniels chips during the smoking time to give some flavor, and put water in the the dripping pan to prevent burning.