thanks richard and little chef for the tips!!...used my salt block last night for the first time....got the egg going and put the block on the grid direct while the egg was just heating up...then got everything up and stabilized around 500 degrees dome temp for about 40 minutes....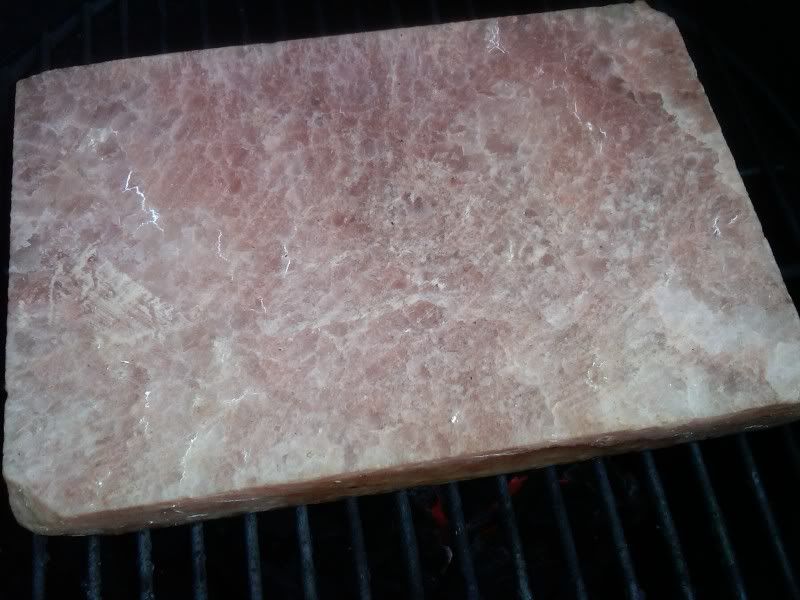 started with some asparagus, lightly oiled with only a little ground pepper on it (didn't know how much salt taste would transfer from the block)...asparagus came out nice and crispy....didn't pick up much salt flavor from the block though...should have gone ahead and seasoned it like i always do. ...texture was great though....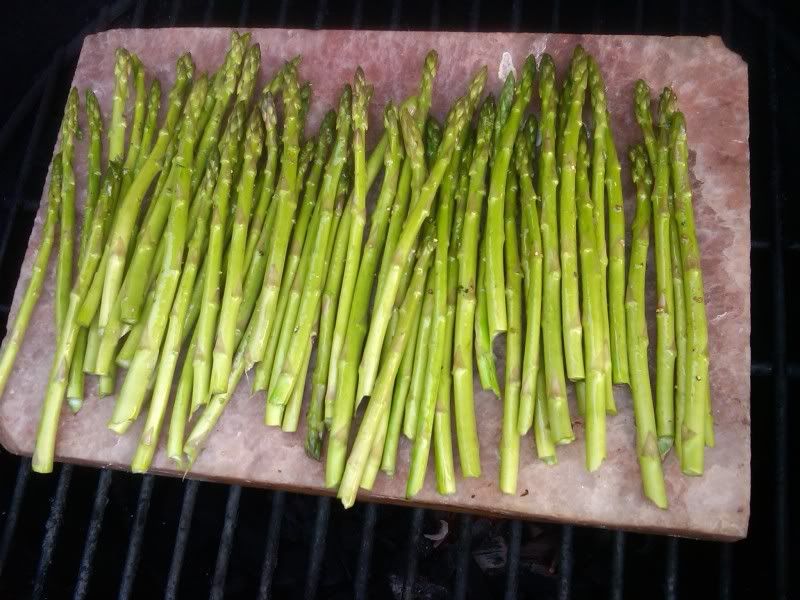 then some nice ahi tuna steaks, brushed very lightly with olive oil and a nice dose of dizzy shaking the tree rub..with the rub, again i'm not sure what the salt block added in terms of salt flavor, but i did like the way the tuna steaks cooked on the block! . .they came out perfect with a nice light crust and rare in the center....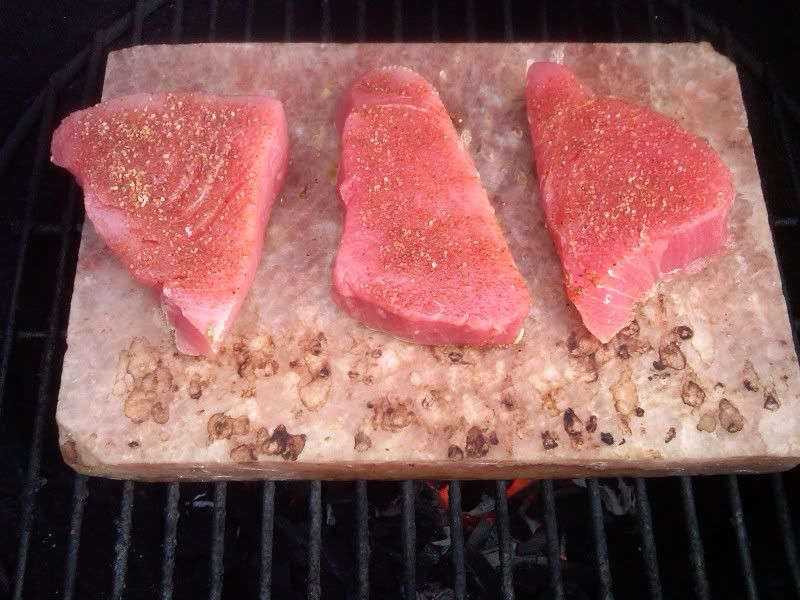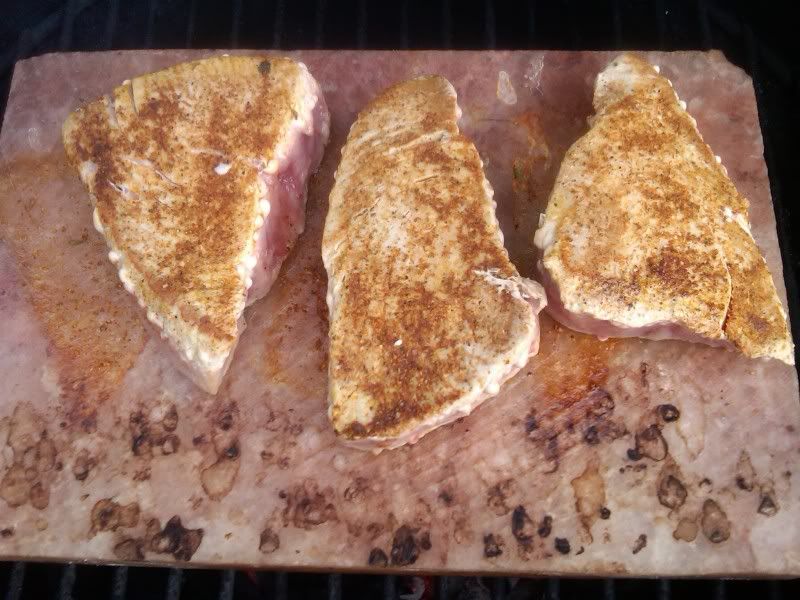 and on the plate, along with a farro risotto...this is a new go-to side for us ...farro is fantastic instead of rice for a risotto...whole meal was outstanding....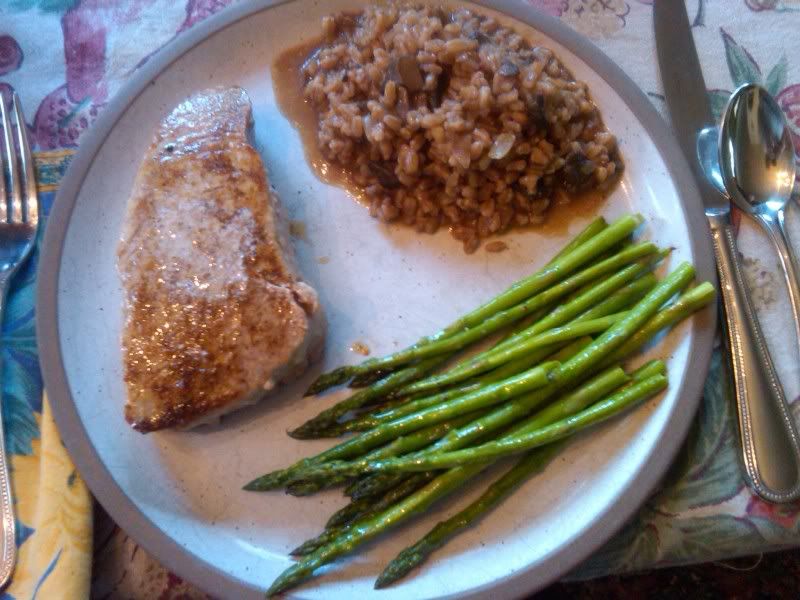 as for the block, key is obviously a lot of surface contact...gonna try it this weekend with some shrimp, and maybe something like a hanger steak...stay tuned!