We liked the blackened salmon so well last weekend that we decided to try again today.
Here is a picture of the salmon that has been prepped to go in the CI skillet. It has a heavy coat of blackening seasoning and then I smear a heavy coat of butter on one side. I do not want to add the butter or oil directly to the pan, because it is another step working over a VERY HOT grill (650-700).
I could not get the camera to work outside, so I did not get a picture of the skillet, but here is the finished salmon.
I went to the farmers market today and got some fresh tomatoes, basil, and these things, called garlic scapes. I had never seen them before, but they are basically the garlic tops that are removed to put more of the growth into the bulb. I chopped them and added to some fresh sweet corn.
I started some shallots, with butter and then added the scapes and corn. When it was nearly done, I added one of the roasted red peppers.
I added a caprese salad.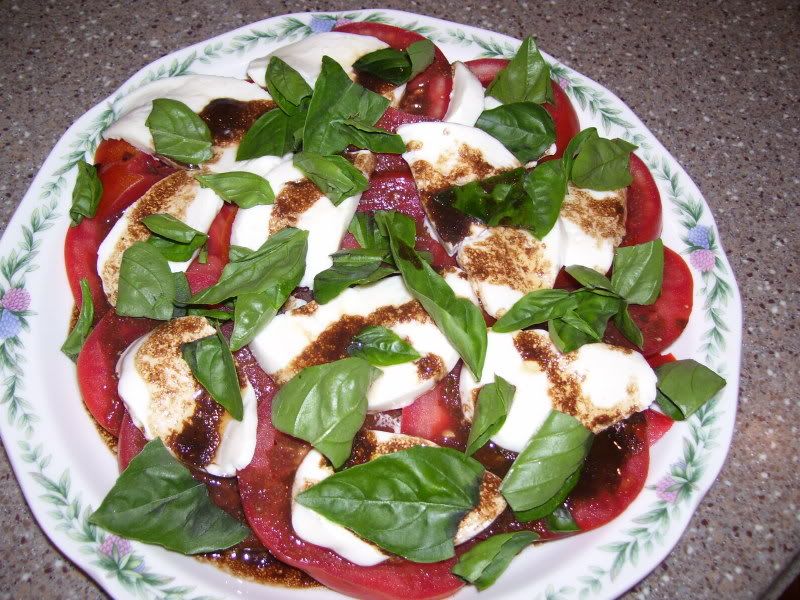 This turned out to be a fine meal.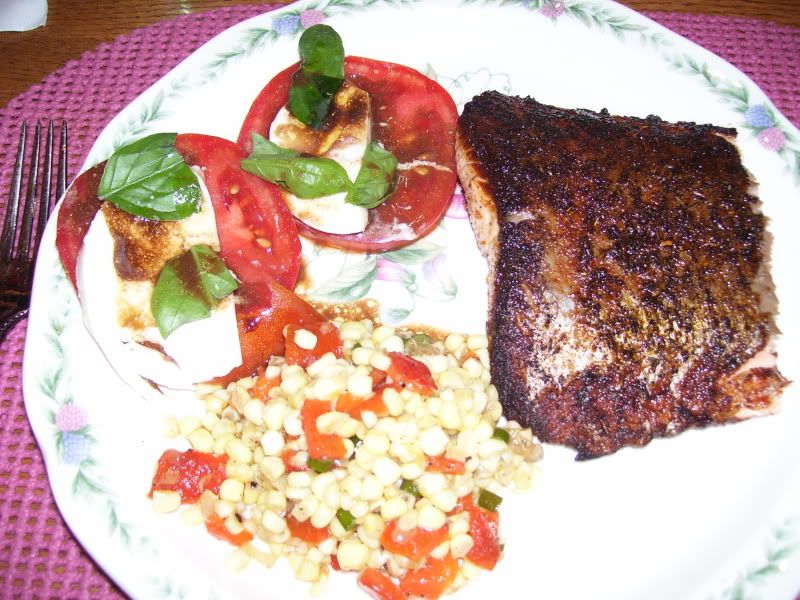 Susan has some pineapple, coconut cupcakes in the oven for later.