I am alive......Yes that may be a shock to some but I am still around and still can't spell! :laugh: Have had only two days off since I saw yall at Oklahoma Fest. I had a 24 hour turnaround yesterday from nights to days so I fired the Medium for the first time in over a month!! :pinch: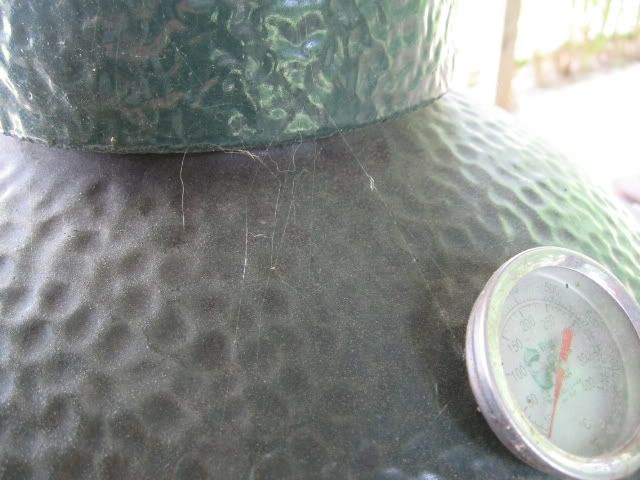 Poor Medicated bill has been taken over by the spiders as well.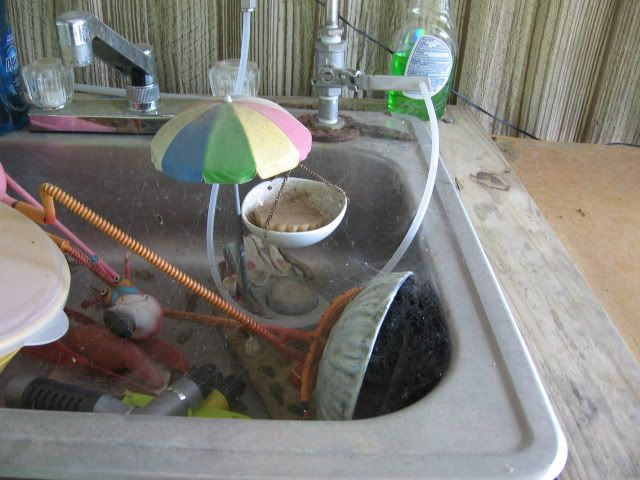 Nothing fancy this time folks. It's 3:20 am right now and no time for fancy yesterday. Course hears the raws: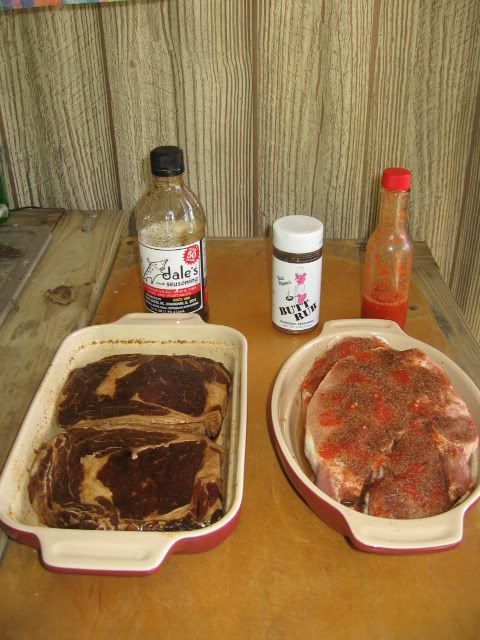 Chops were for me. 325 pit pulled at 135-140 Thermapen and rested till stakes were done.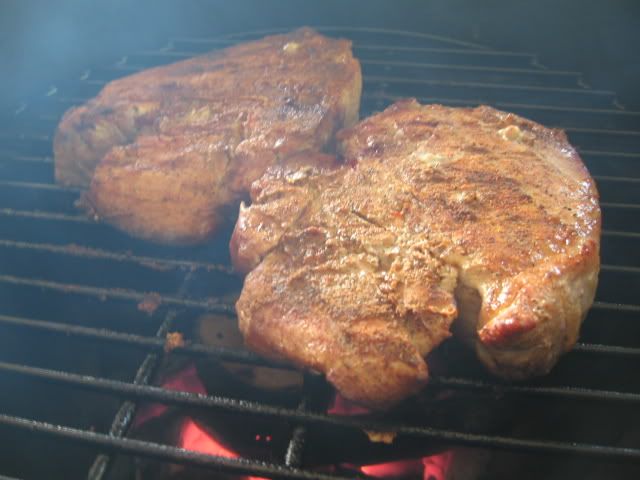 Ribeyes at around 450-500 till 130 internal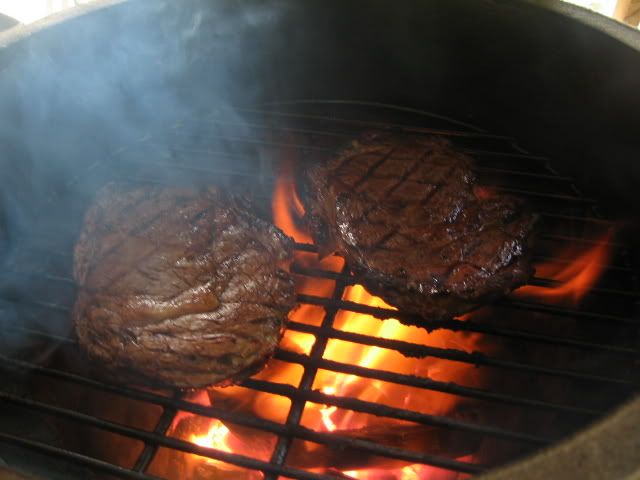 My Lionheart is still beutiful even with the near 100 temps and hot summer sun.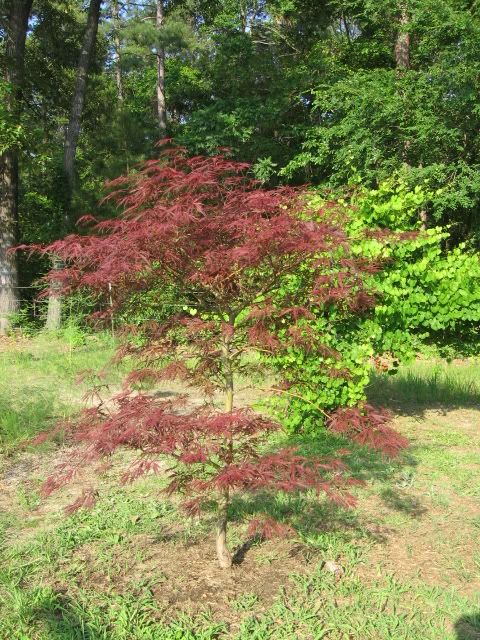 Auron turned one May 30th. Ya'll haven't seen him in a while but he's doing fine. Acting like a rebelous 16 year old boy and needing a little "tough love" but he's starting to understand the big picture. Doreen shot him hearing the Harley coming home from work.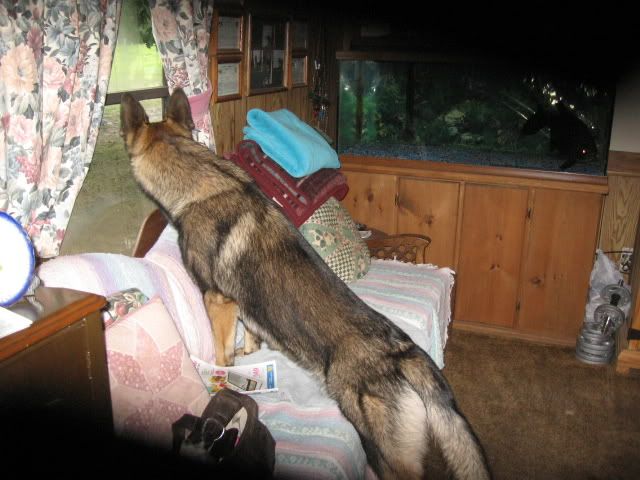 Tough love!! :P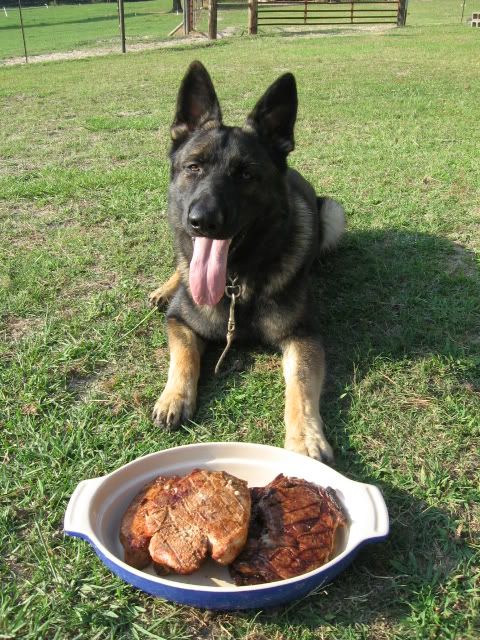 First pepper of the year. Pulled it a little small but could'nt wait!