The other day I sat down to watch some TV, and was reminded of the Pink Floyd Lyric "13 channels of sh!t on the TV to choose from", except now it is about 500channels of "it". So, I ended up on PBS, go figure!!!!
Almost immediately I became enthralled by a documentary that was made decades before they were cool, the story of **** Pronneke, who at the age of 51 moved to the Alaska wildeness to spend a year alone with nature. He ended up staying 35years.
This youtube vid shows a portion of it, including some of how he built his cabin alone without the use of power tools.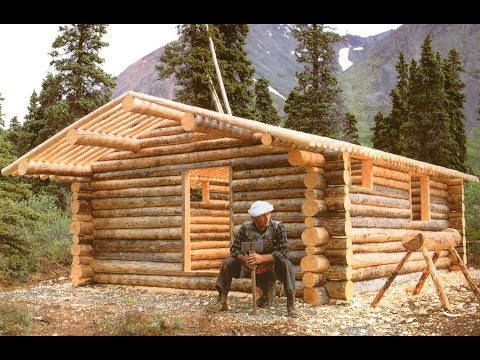 Other things that stood out to me that aren't shown in the youtube vid: He once shot a bighorn sheep, then smoked the meat over a fire with a smokebox crafted from the sheeps own skin. How he made a refrigerator of sorts by diggin a hole, placing a wooden box in it, then covering with thick moss. It never got above 45deg in there in the summers and stayed above freezing in the winters. How one day in the first year when he was building the cabin.....he cut, skinned, and dragged 19logs to the cabin site all before lunch.
More info here.
http://en.wikipedia.org/wiki/Richard_Proenneke
In our electronic age, this is a refreshing look at an alternate reality.
..
.
.