Hi All,
I made it out of Sam's Club last Friday with 3.42 pounds of flank steak that had been marked down. I decided this time to try a teriyaki marinade.
For my marinade I combined . . .
1 1/2 C Teriyaki Sauce
8 T Dark Brown Sugar
4 T Cider Vinegar
2 T Granulated Garlic
1/2 T Tabasco Chipotle sauce
. . . and nuked for a minute to work the flavors a little. Some of my ingredients were cold from the frig and needed a little warming up. I let these marinate from 9:00AM Saturday morning till 8:00PM tonight (Tuesday)!
I cut the flanks into easy to manage sections before marinating and pierced many times with a sharp cooking fork to let the marinade soak in well. The steaks were cut depending more on thickness than anything else so they would cook more evenly. The egg was full of lump so I raised the grate and brought it up to 500º.
On the egg for about 1 1/2 minutes to 2 minutes per side.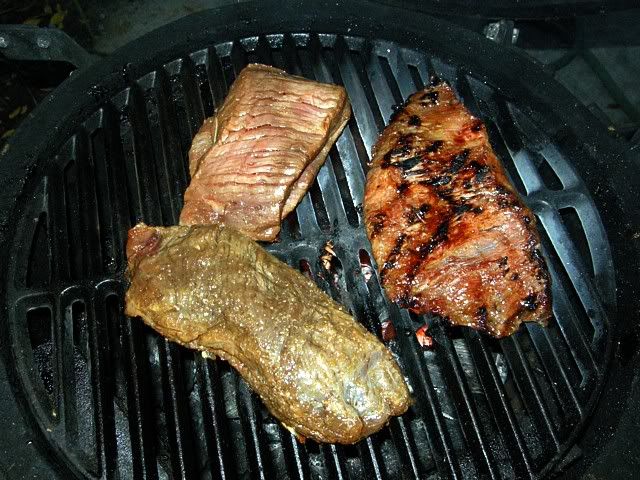 Off the egg and resting for a couple . . .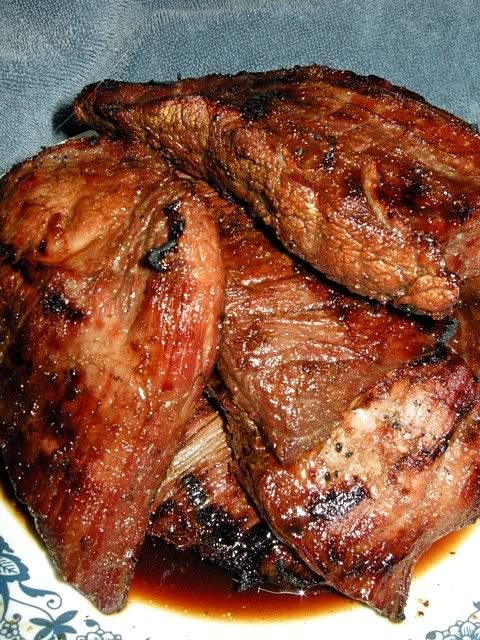 Sliced and ready to eat . . .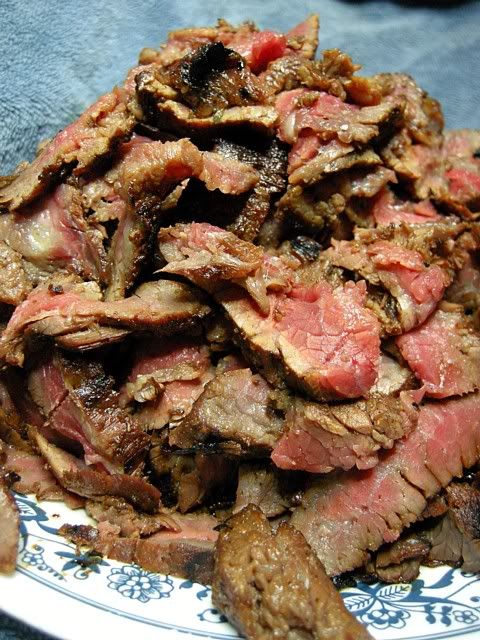 A great cook. Great teriyaki flavor. The brown sugar gives a nice sweetness and helps off set the saltness of the teriyaki. The Tabasco was not enough to notice, as usual I was playing it safe with the heat. The char from the hot egg was perfection and there is no doubting that these were grilled over real lump charcoal. :P
Sorry. I forgot to mention that I was aiming for an internal temp of 120º.
Have a great week All,
Blair