Hi All,
I'm looking for some help with my next cook. I have seen these at Sam's and always wondered about them. I guess I won't wonder much longer. :cheer:
This package had far more marbling then any of the others and caught my eye.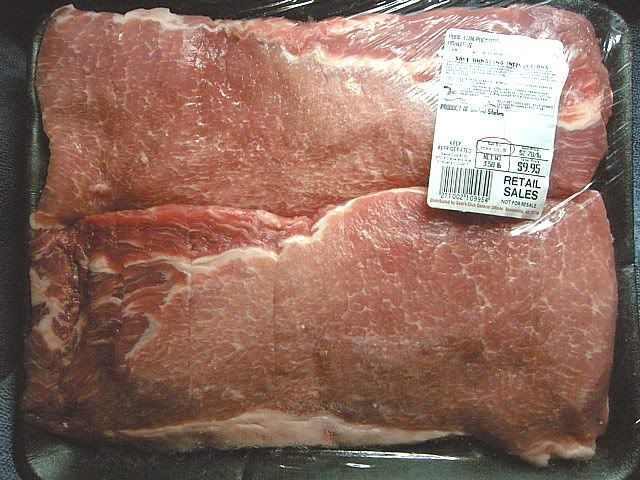 I asked the butcher if marbling was as important with pork as it is with beef as I had often wondered, I had assumed that it was. His reply was "Yes, better flavor and more tender". Cool.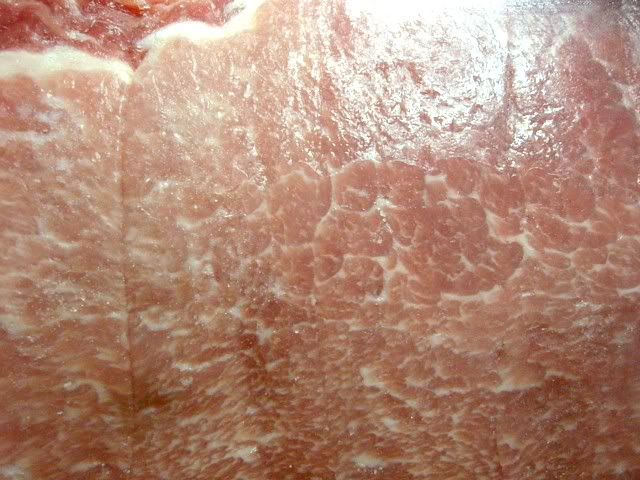 I thought I would marinate them in a teriyaki based marinade and sauce them on the egg with Blues Hog to give them a nice finish. :P
What I do not know is what temperature to cook them at and to what internal. If you can give me an indication on how long they might take that would be of help also.
Thanks for the help,
Blair