Hi All,
It's flank steaks again. I enjoyed the ones I did for Easter so much I thought I would try another variation. This was suggested by a friend recently so I thought I would give it a shot.
The marinade . . . my friend uses Italian flavor, I thought the Garlic & Herb sounded good. I'll try the Italian the next time. I made it according to the directions.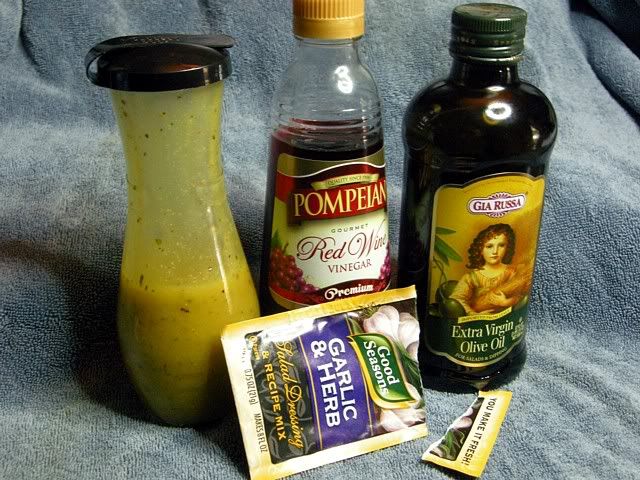 The marinade/dressing was nice and thick, coating the meat well. I used a full batch of marinade/dressing for 3.66 pounds of steak. I thought $5.96/lb was steep until I saw that skirt steak was going for the same. :blink: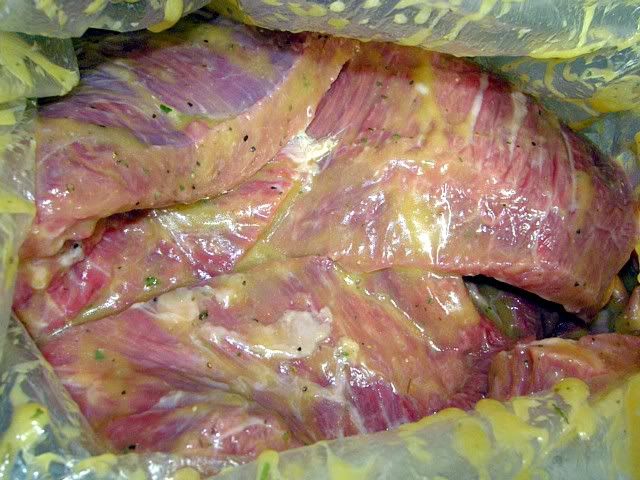 I forgot to pick up the camera until I was down to the last two pieces, I was doing them in batches so they would fit on my medium egg better.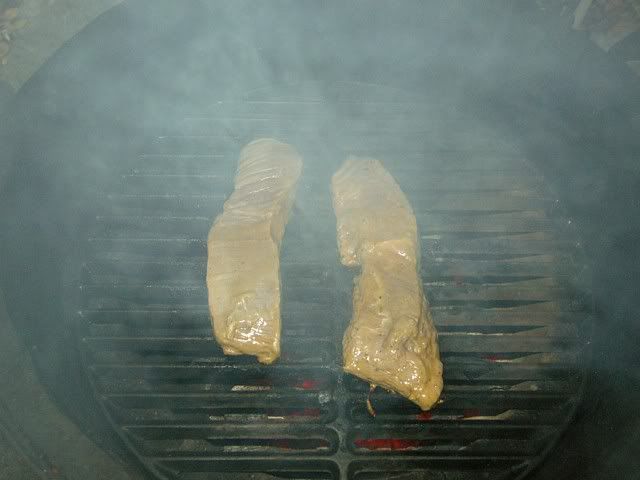 The flip . . . CI grate low on fire box, dome temperature was about 500º and I was giving the thickest ones 2 minutes a side and letting them rest while the next were on. They were coming off at between 120º and 128º. Thinner pieces were getting about 1.5 minutes a side when the dome got closer to 600º.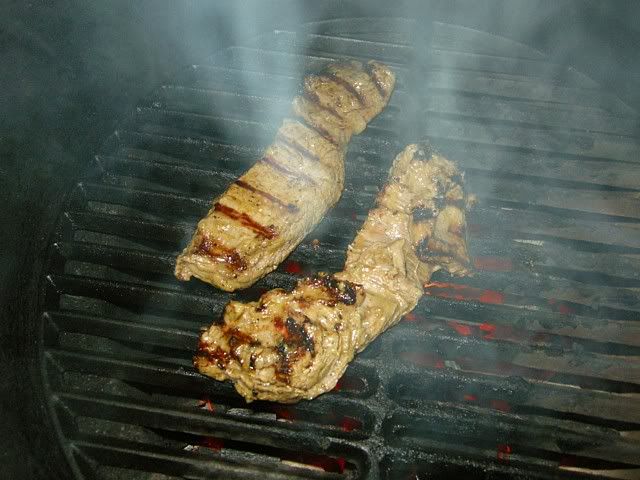 All cooked . . .
Sliced across the grain . . .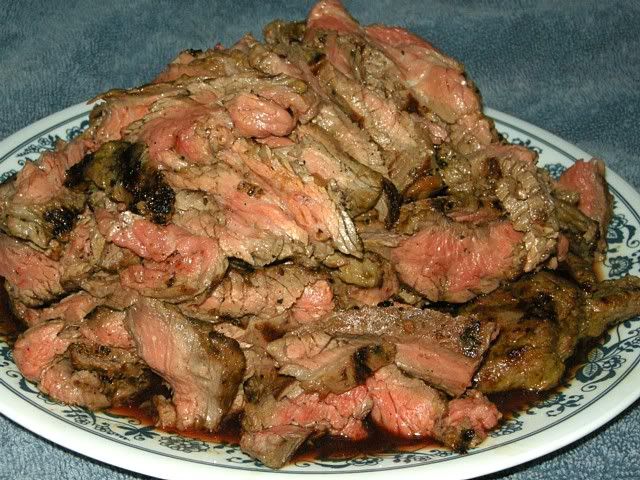 YUMMY!!! as Hoss might say.
This marinade was
very
mild. I let them marinate for 24 hours sealed in a plastic bag in the frig. The finished steaks were very tender, juicy and have good steak flavor with just a very slight flavor of the dressing. This was an easy way to do very good flank steaks.
Have a great week All,
Blair