Well after 3 years in the Gourmet BBQ and Fish Camp Test Kitchen, I finally have something that is tastey.
First a little background... These are of course are ABTs.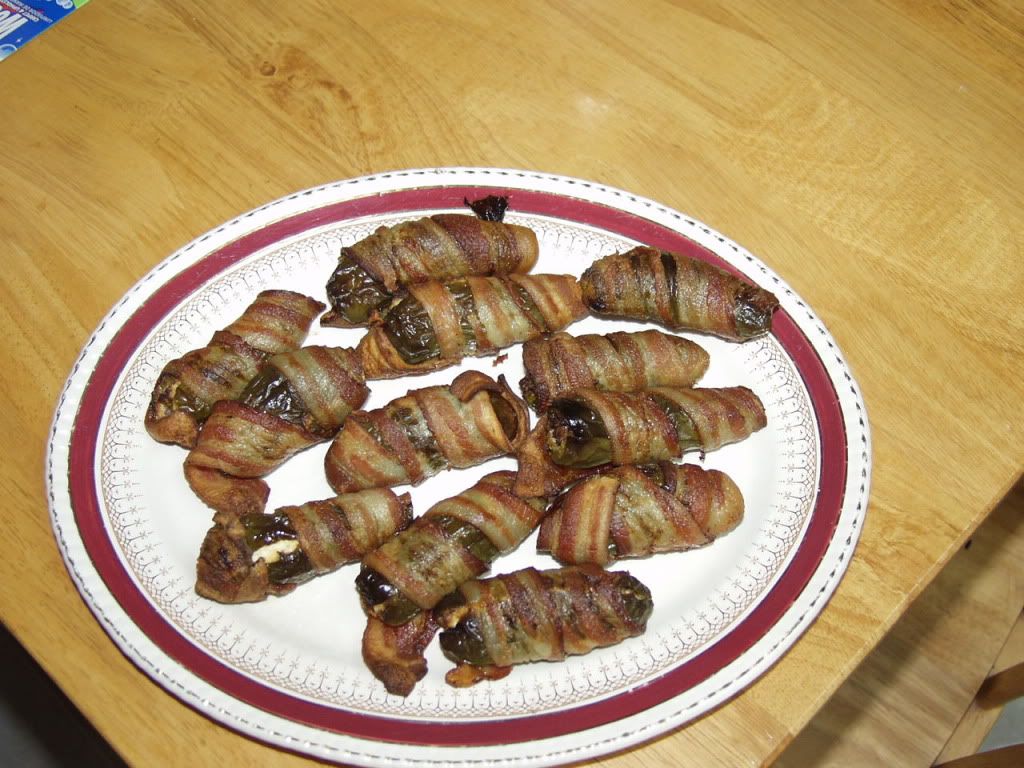 For those eggheads that have made these, they are a **** to prep and can not be eaten in one move. You must take a few bites to devour the whole thing and can get messy. Being the Southern Gentleman that I are,
I wanted to create something that was easy to prep, eaten in one bite, and not as messy. My first attempt was not only a disaster, but one of the funnies post I have ever done.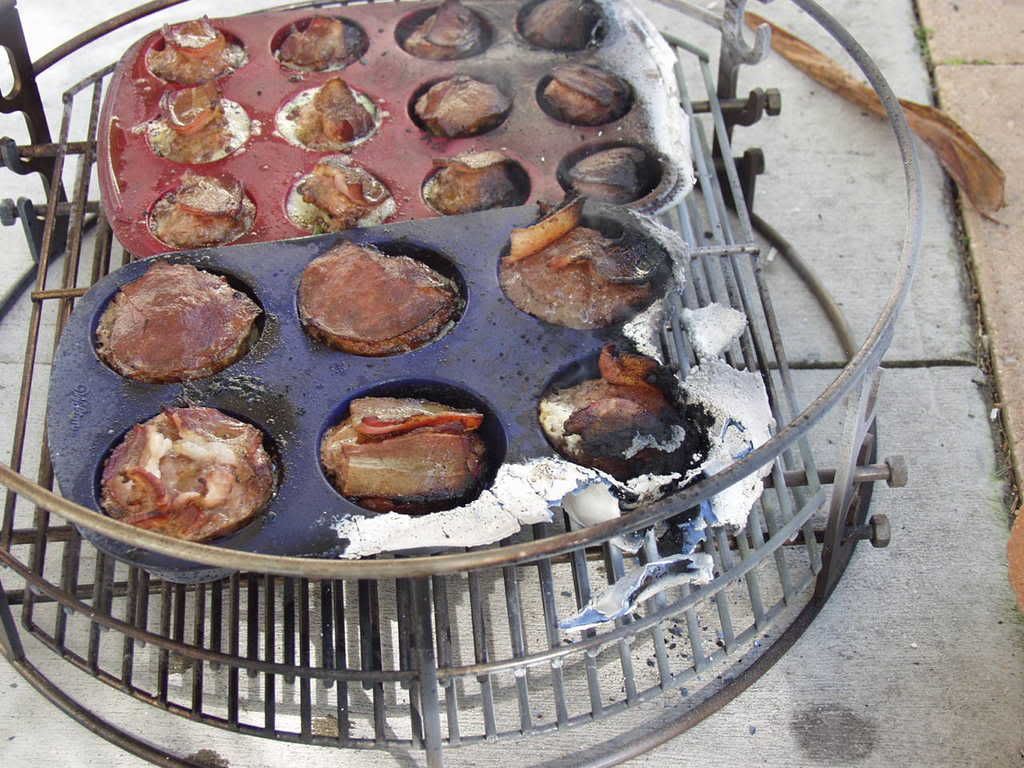 Here is the original link:
http://www.eggheadforum.com/index.php?option=com_simpleboard&func=view&id=538800&catid=1
Not one of my best attempts at eggin.. :woohoo: :woohoo: :woohoo:
OK, here we go..Cinco De Bubba Bites...presented by
Bubba Tim Productions and directed and edited by Little Chef.... :woohoo: :woohoo: :woohoo:
The raws...
Three types were made. One using won ton wrappers, one with freash masa dough, and one neckid. Each had a variation of taco meat or Jimmy Dean sausage in them. Btw, I learned to forgo the silicon bakeware and go with classic non stick... :woohoo: :woohoo:
Won Ton, jalepeno slice, cream chesse, taco meat or Sausage, then topped with baccon.
Same order using the masa dough.
The nakids were sausage, jalepeno, cream chesse, then taco meat. (but no bacon)
The Taco meat bite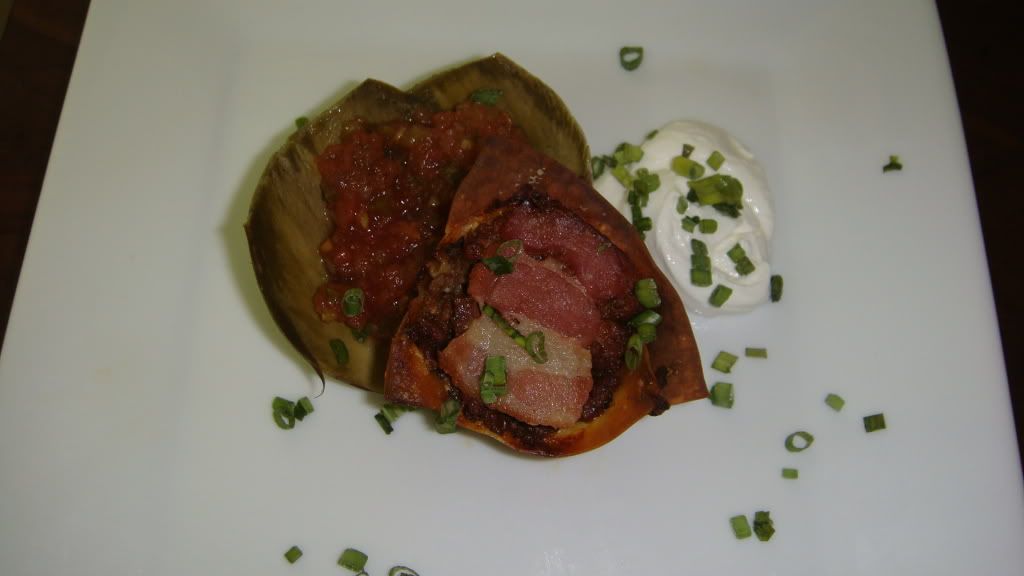 The sausage bite
The Masas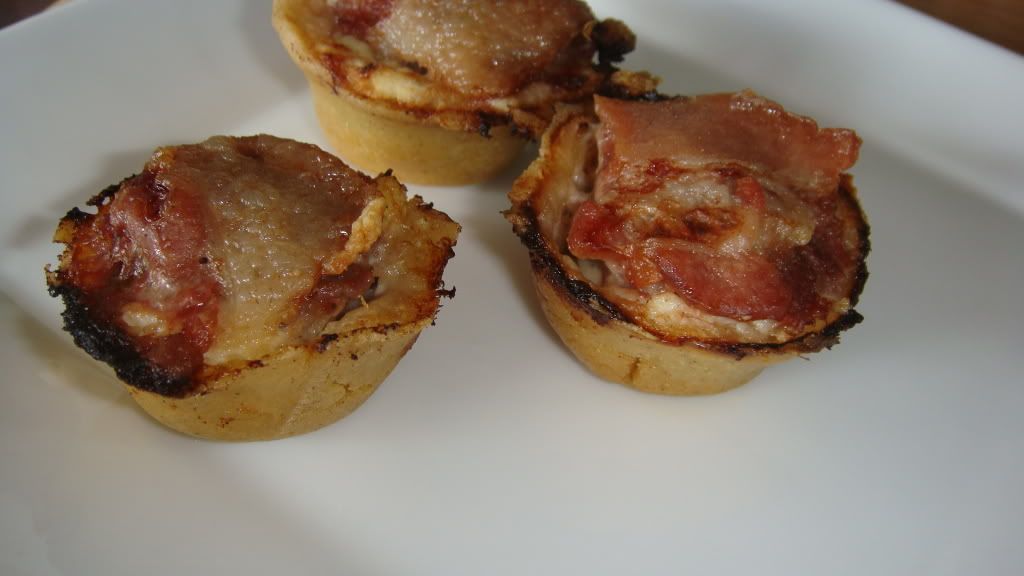 The nakids
Both LC and I liked the masa and taco meat creation. Next time I will add some salt to the masa dough mixer and maybe some shredded cheddar on top. I hope you enjoyed this long post.
SEE YOU IN FLORIDA, March 14th and 15th 2014
http://www.sunshinestateeggfest.com
You must master temp, smoke, and time to achive moisture, taste, and texture! Visit www.bubbatim.com for BRISKET HELP