It really turned out to be a beautiful day above Lake Travis and Bob and the BBQ Outfitter's crew made sure it ran smoothly. Got to see some old friends, and meet some new ones...and eat some amazing grub!
Greg had to be sweating in this shirt!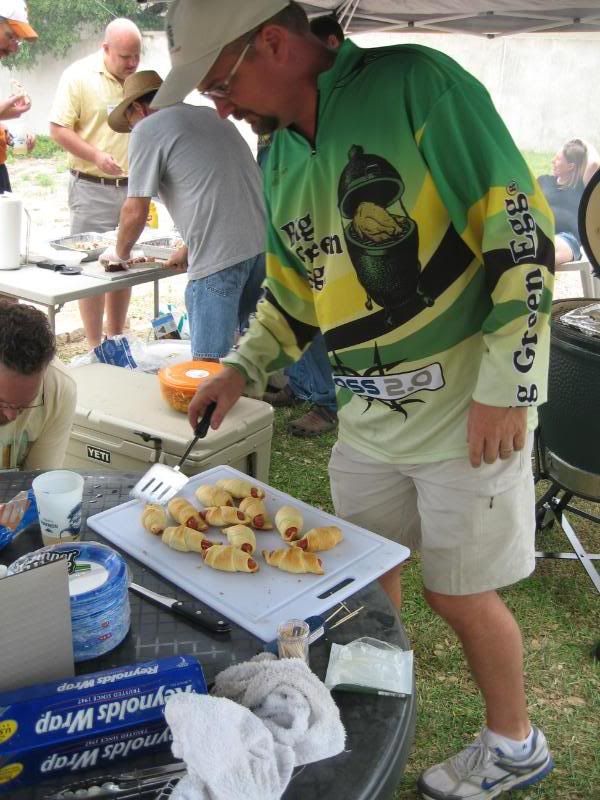 Salado Fest King Mickey: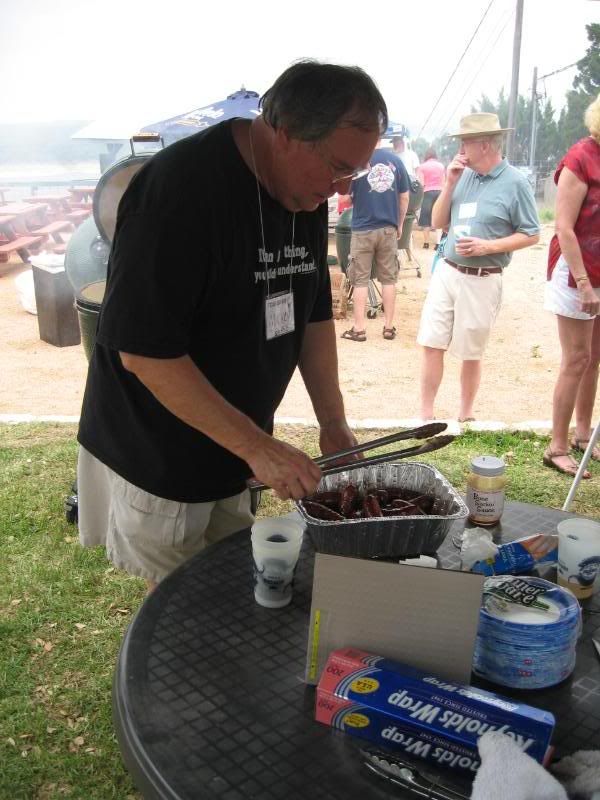 The boys from Baton Rouge came strong with a big crew cooking on multiple eggs and turning out some really delicious food: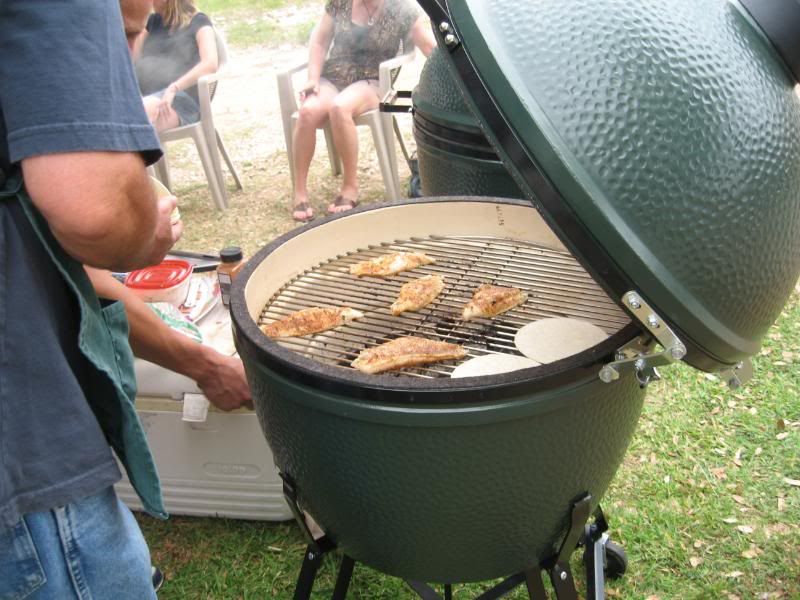 Ed the Grillmeister holding court at Eggfest U to a nice crowd: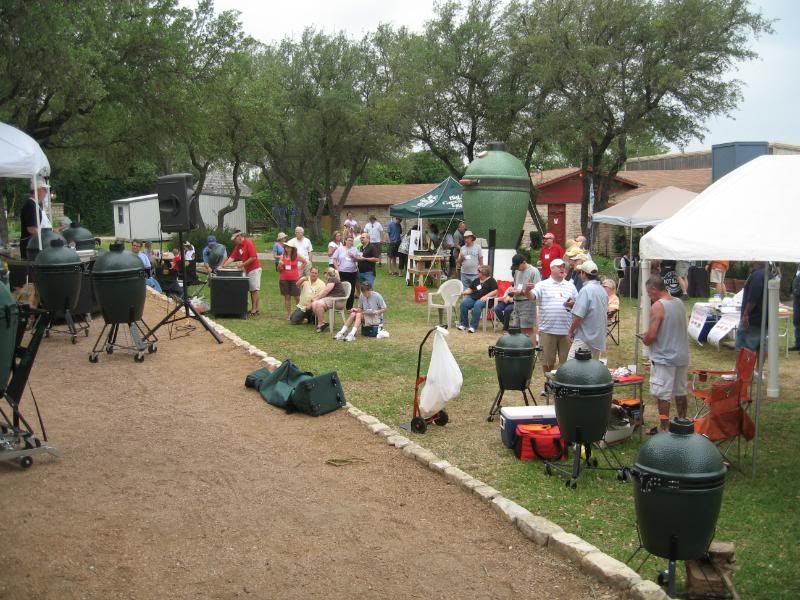 A shot to give you an appreciation of our view for the day:
The Pizza boys were cranking our pies all day: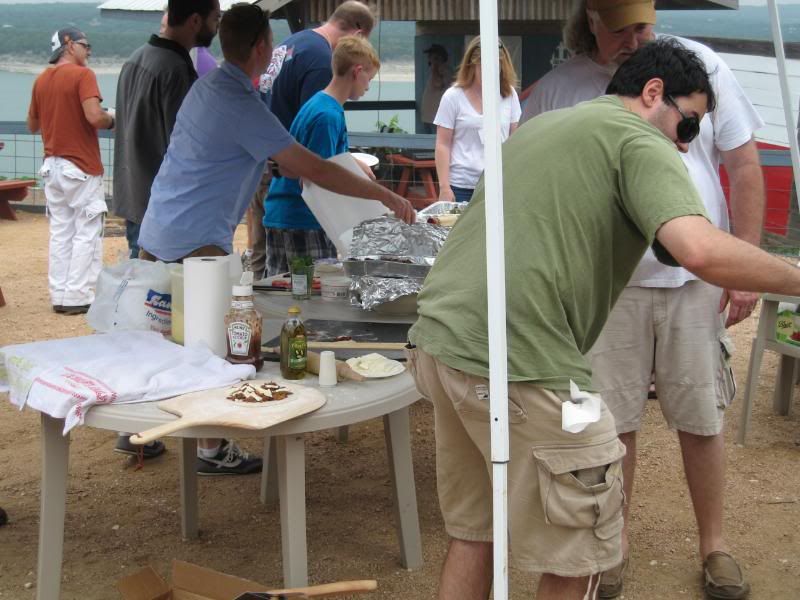 Can't remember who's spread this was, but the Boudin ROCKED!!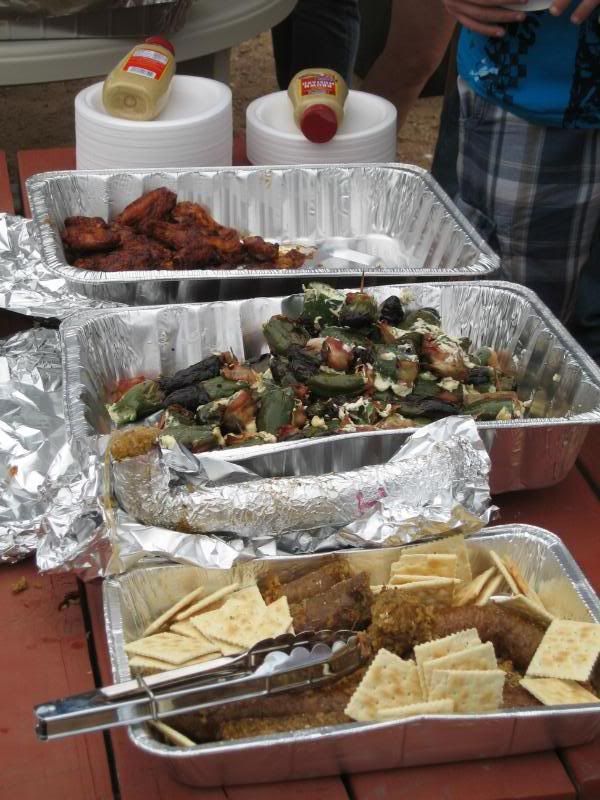 No where near as many pics as last year, but there were a good 300 people there who were VERY hungry, and very interested in buying an egg, or learning to cook on one of the new one demo egg's they had just purchased. I didn't get any pics of our cooks, but will be posting a much requested recipe for my Pulled Pork, Hatch Green Chile Enchiladas shortly.
Just now recovered.... :laugh: