Here is an old favorite for an easy and classy treat. The cheaper the Port the better it comes out.
Peeled and cored in a baking dish with port wine.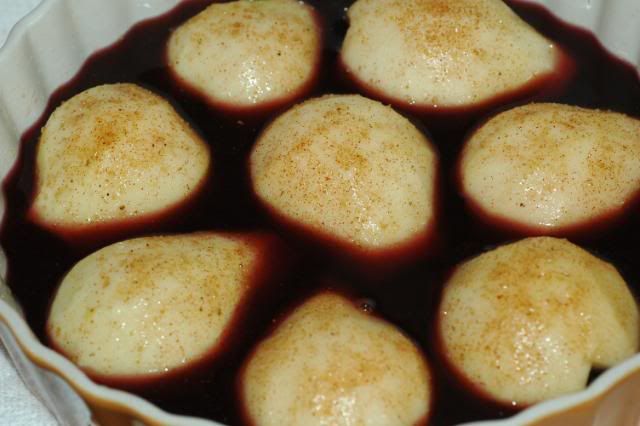 20 minutes or so at 350 just until they are softened but not mushy.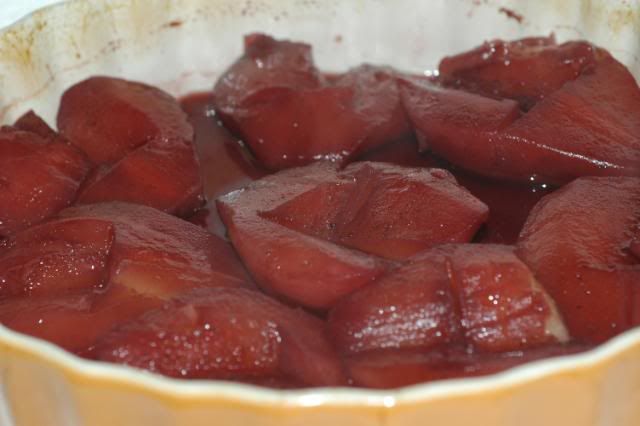 In a snifter with a drizzle of reduced port sauce with a scoop of van ice cream and fresh mint, YUMMY!