For any of you that either have or may purchase a Kettle-Q from the Little Griddle company......
I received the Kettle-Q for a Christmas gift and one of the very first things I attempted to do was to see if the Kettle-Q would fit inside the A/R. The cooking level was too low for me with the Kettle-Q just sitting on the grid at the original BGE level on the large. I am so used to cooking raised grid on the A/R that I really wanted to use the two in tandem. After a cursory try right after Christmas, I gave up thinking that the Kettle-Q was just too big to fit inside the rig. Well after another try today, I got it to go. It is a SNUG fit, but it will work and just as important, the dome will still close.
I have really enjoyed using the new Kettle-Q and this revelation makes it even easier and more convenient to use.
A few pics for illustration: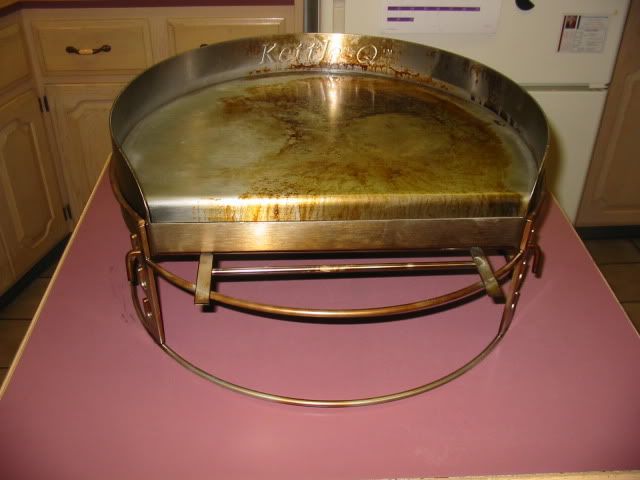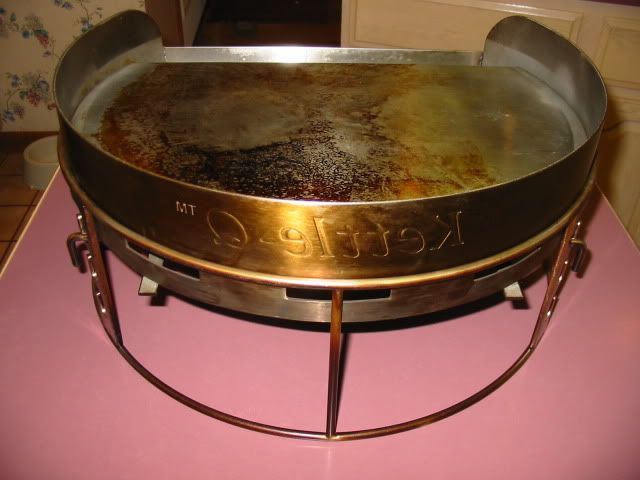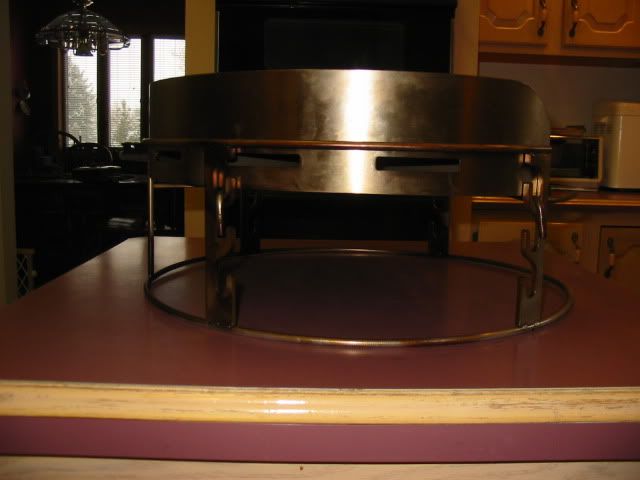 One other thing that Tom Vogds of CGS pointed out to me is that the stainless steel used in the kettle-Q is grade 430 and WILL rust if left in the elements, so if you have or plan to get one, clean & dry it after each use and keep it out of the elements.
Oh yes, I still cook on the grid too....Number #1 son is home from Pitt this weekend, so some baby-backs and some of Giada's Mac&Cheese later today.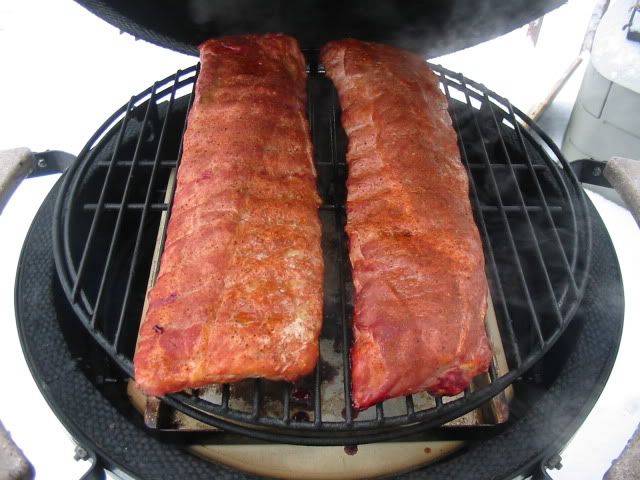 Mark