Morning All:
At about 3:30pm this afternoon EggHatter asked if I would fix a pork loin (3.3 lbs) for dinner tonight (as she took it out of the freezer). Being the obedient husband that I am :laugh: I said of course and prepared a brine to both help it thaw and add moisture. Here is the whole loin (has been cut, but to give you an idea of the size)...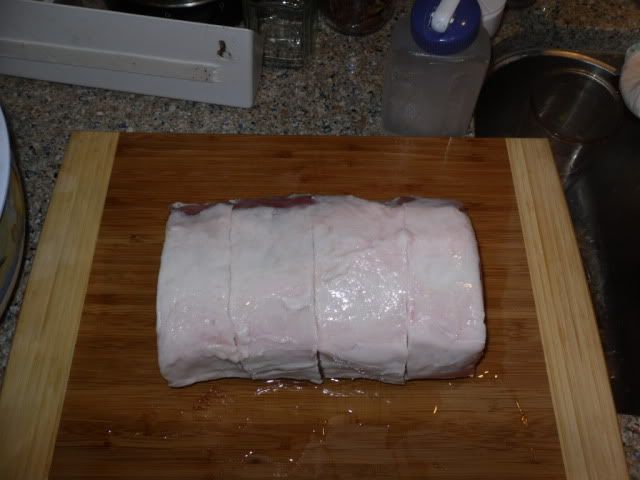 After a while she then asked if instead of the whole loin could I do boneless chops, so again "yes dear" and it became four chops...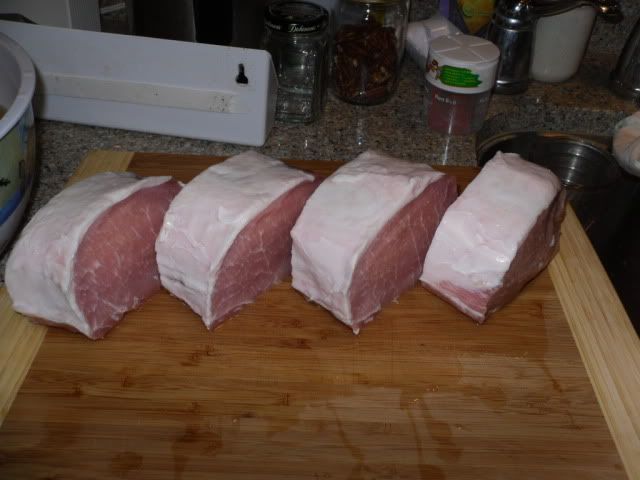 Then she asked "how about stuffing them"...we looked around the kitchen and found pistachios, dried pineapple & coconut and of course DP Pineapple Head...ended up using about a 0.25 cup of each for two chops...here stuffed with mixture...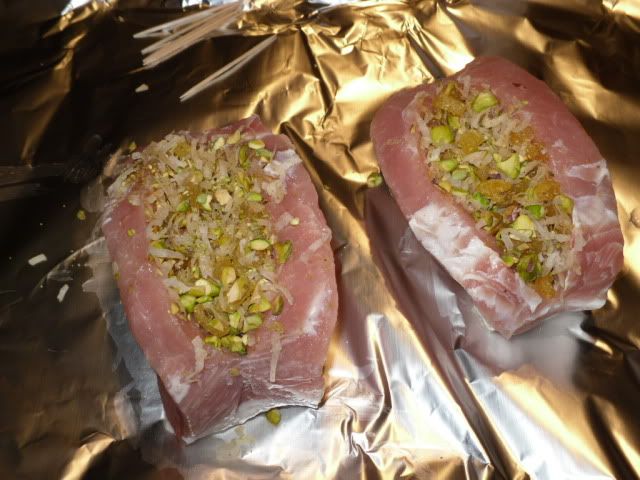 a few toothpicks to hold them together...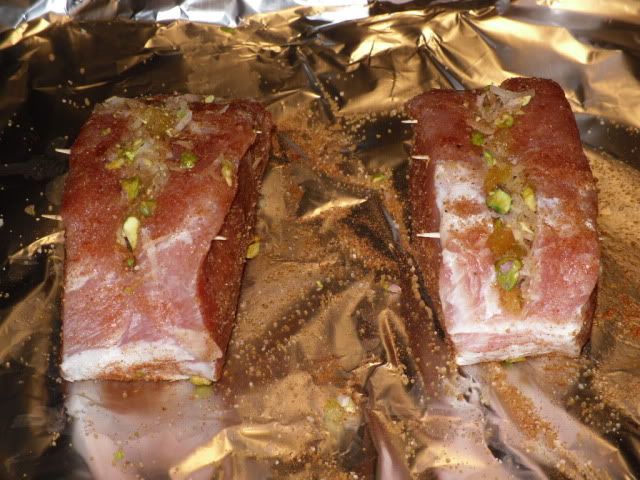 Also baked a sweet tator that had been split in half lengthwise, sprinkled with DP Pineapple Head, a couple pats of butter and some brown sugar then wrapped in foil...the tators went on about 20 minutes before the chops (400 dome temp) indirect on a couple of pieces of broken platesetter...then the chops on direct, raised grid...
Once the chops were almost done, pulled the tators and finished the chops...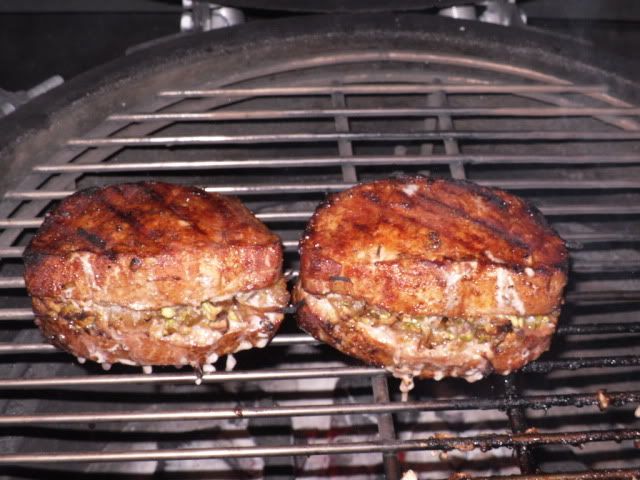 Then onto the plates...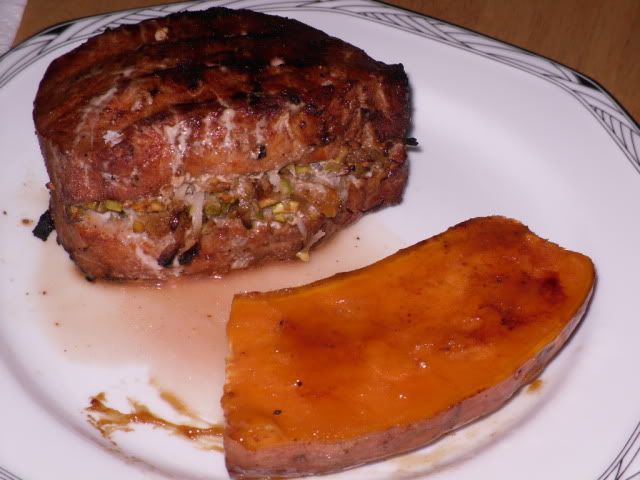 And a closeup of the chops after slicing through...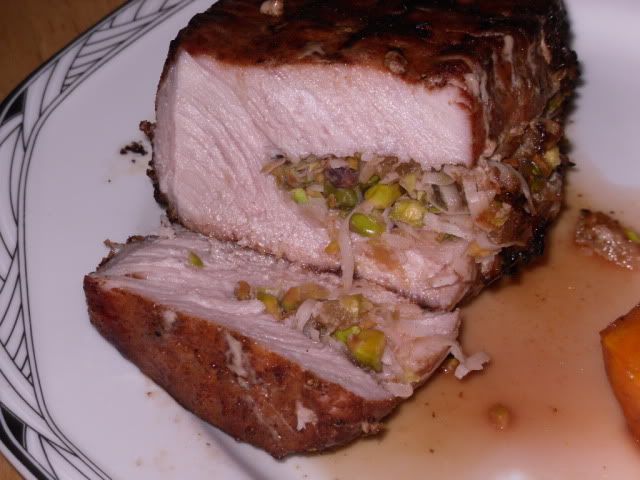 This was VERY GOOD! The pineapple, pistachio & coconut went together fantastically. Also used a couple chunks of Guava wood when the chops went on to keep the Hawaiian theme going. Will do the other two chops later this week.