For the second year now, I've cooked the turkeys, hams and made the gravy for my company's Christmas luncheon which was this past Thursday at noon. Here's a little short pictorial of how it goes. Wake up is at 4:00am. The temperature is -2F. :(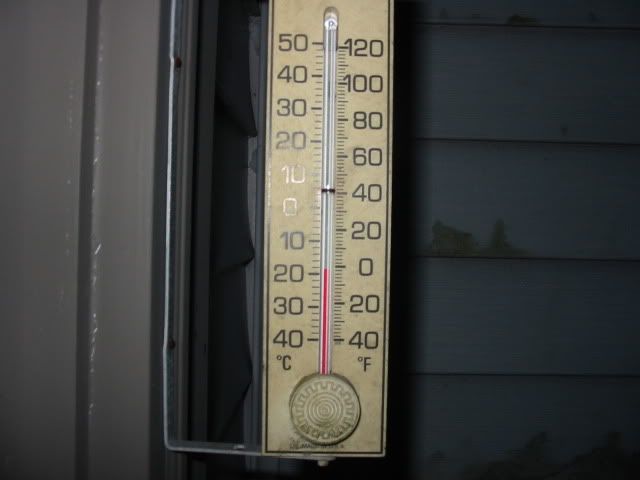 I prep the birds Mad Max style and start the stock for the gravy.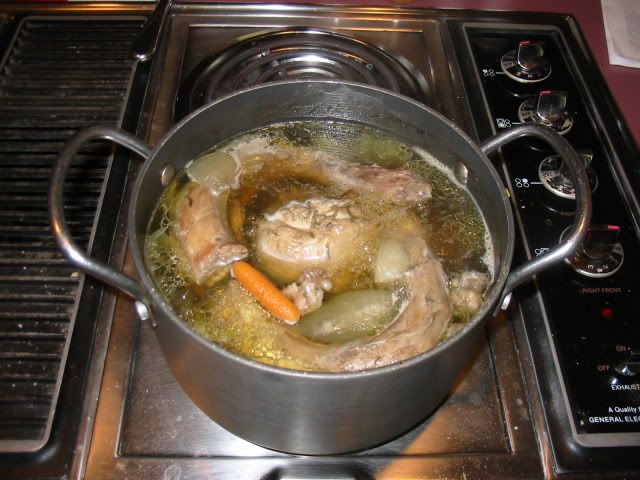 It's cold, dark and the egg's domes and lower vents are frozen shut. Fun, fun, fun.
The eggs are lit at 5:00am.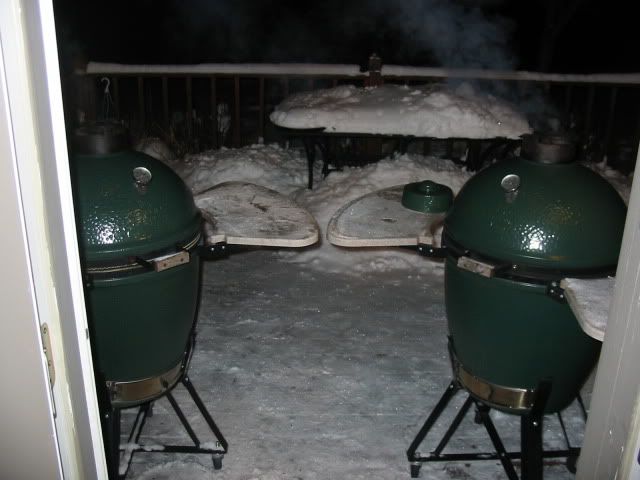 The birds were both a little over 12lbs. and I started them at 6:00am. This is about an hour and a half in. It's still dark. :pinch: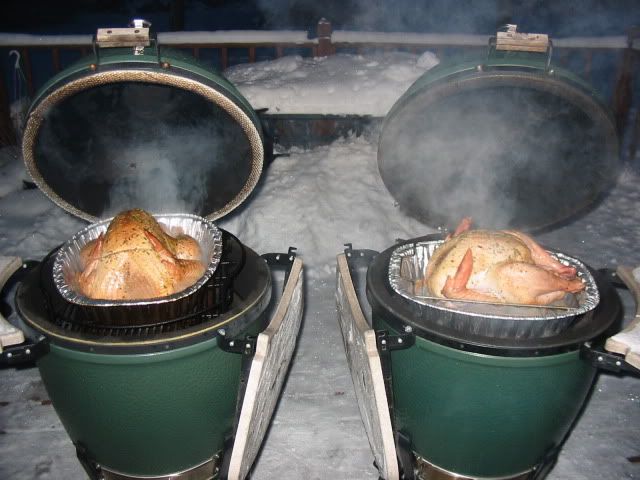 The hams were both 9lb. Hillshire Smoked Spiral Sliced. I didn't take any photos of them. I put them in the oven in a roaster at about 8:30
The birds are close to being done now and it's daylight too. :laugh: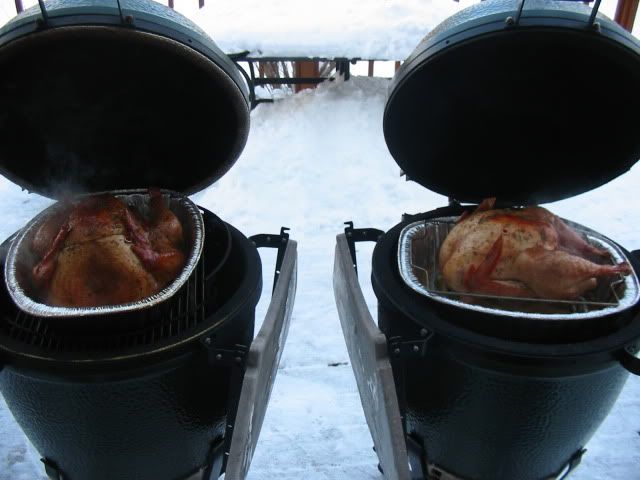 And finally, the finished birds. This was about 9:45am. I let the birds rest for 30 minutes and then carved into a large foil tray that fits perfectly in the top of my roaster oven. The hams were done at 10:30.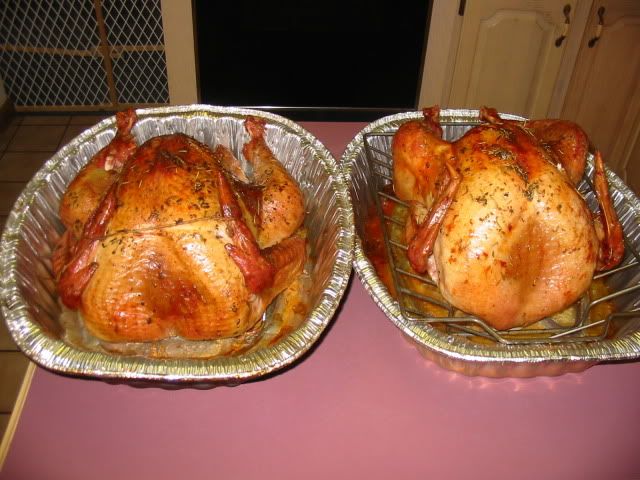 The turkeys, hams and gravy were delivered by 11:30am. for the noon-time dinner.