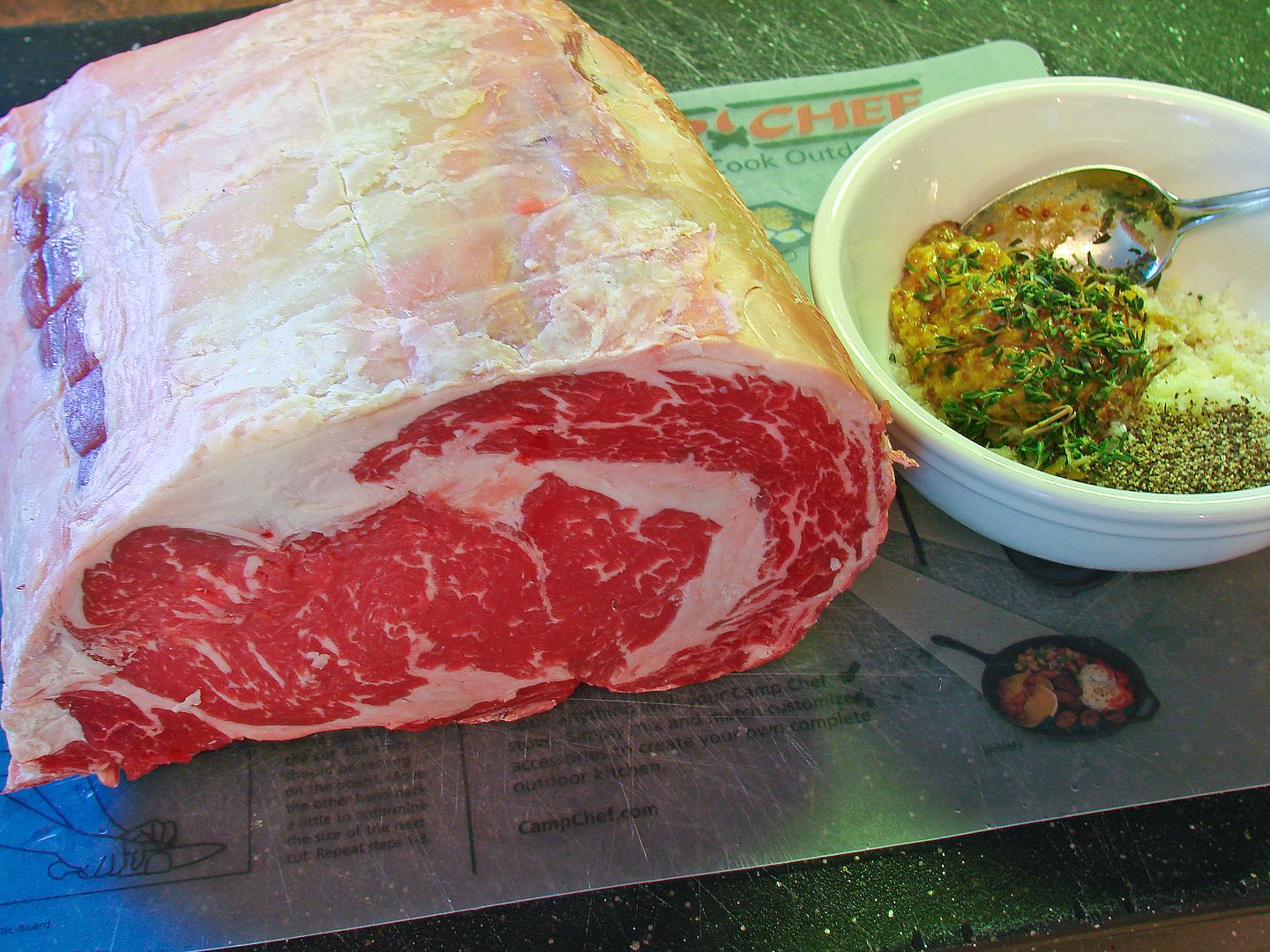 Earlier this week I asked for advice on cooking this boneless roast, as I always try to get a bone-in one. Thanks for the replies and the e-mails. Here is the lowdown on what I did to keep it moist and flavorful.
For three days I gave it a drying treatment in the beer fridge. Next came a mustard/garlic/thyme slather for about six hours (still in the fridge).
An indirect set-up with a 250° pit temp was used for most of the cook (I did ramp up the cooker for a crisp up toward the end), and I cooked this one fat cap DOWN to act as a heat shield like cooking a brisket. Flavor wood was cherry. When the internal temp broke 100°, I removed it long enough to inject four or five ounces of a jazzed up hot aujus (inspired from RRP's Guest Pit Boss recipe on my site) into it. Then I finished it off to an internal of 125° in the center.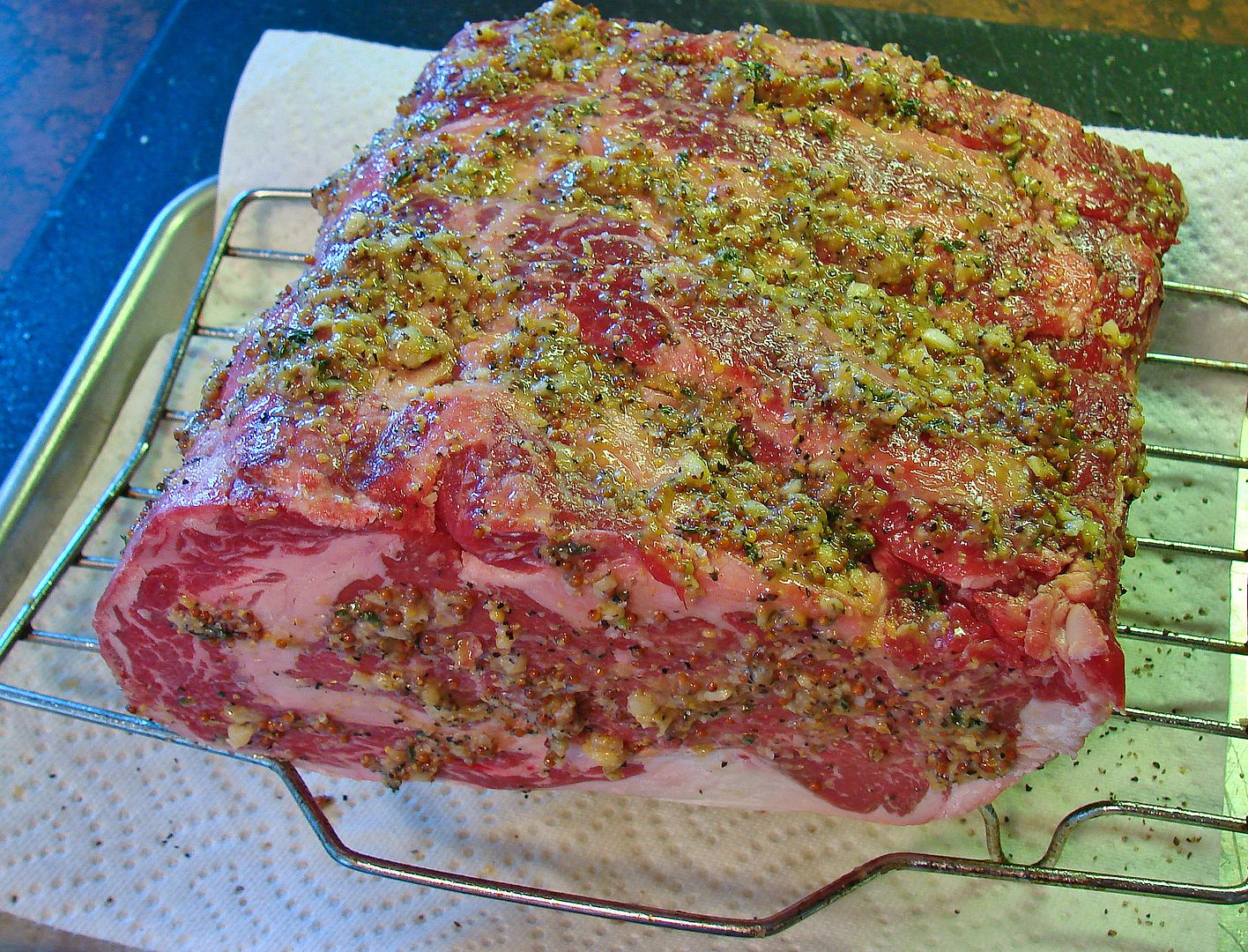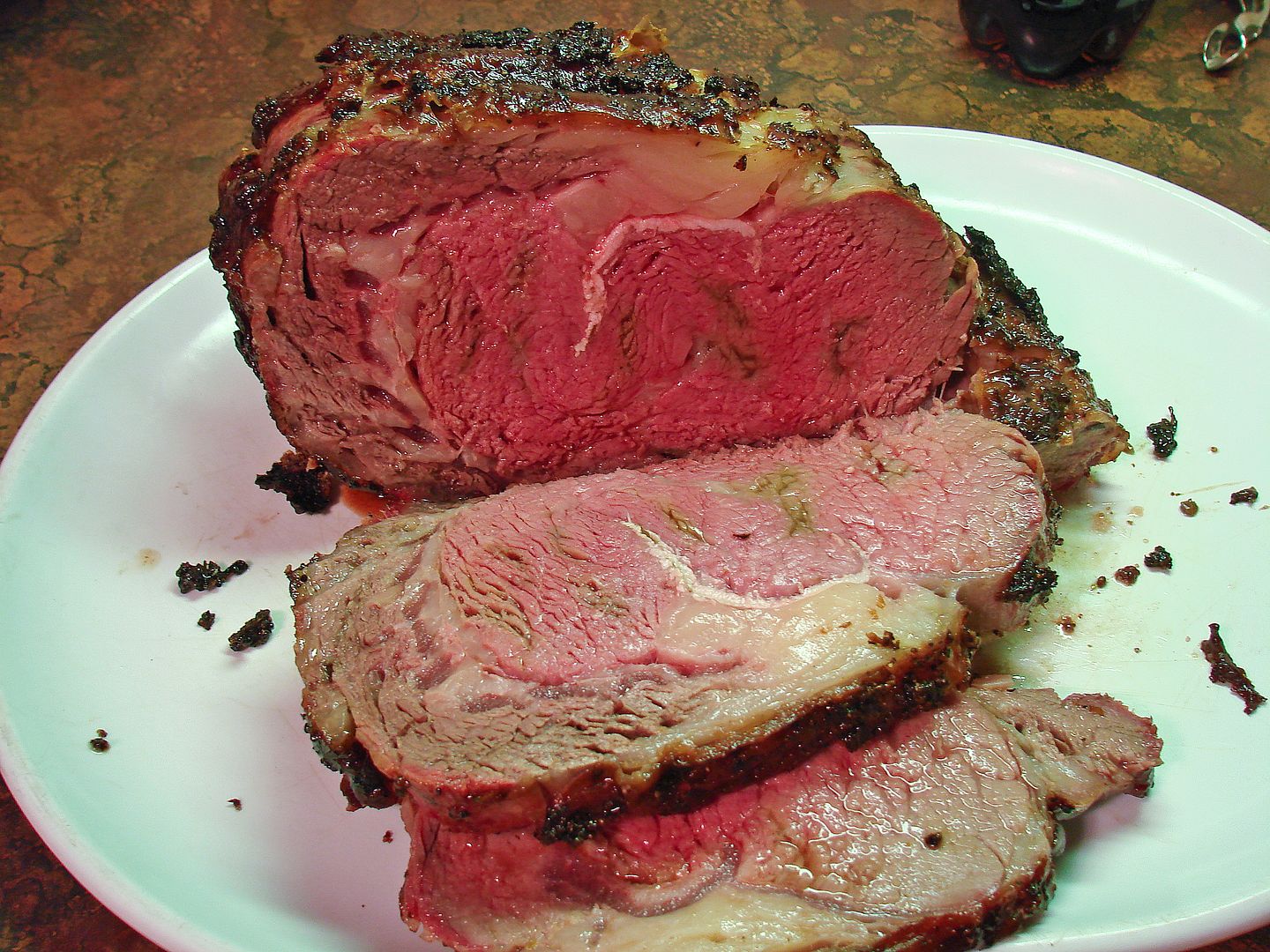 My other meat dish was a fresh turkey breast injected with Old Dave's version of Shake's brine, marinated in Italian dressing and seasoned with Cluck & Squeal plus some Montreal steak rub.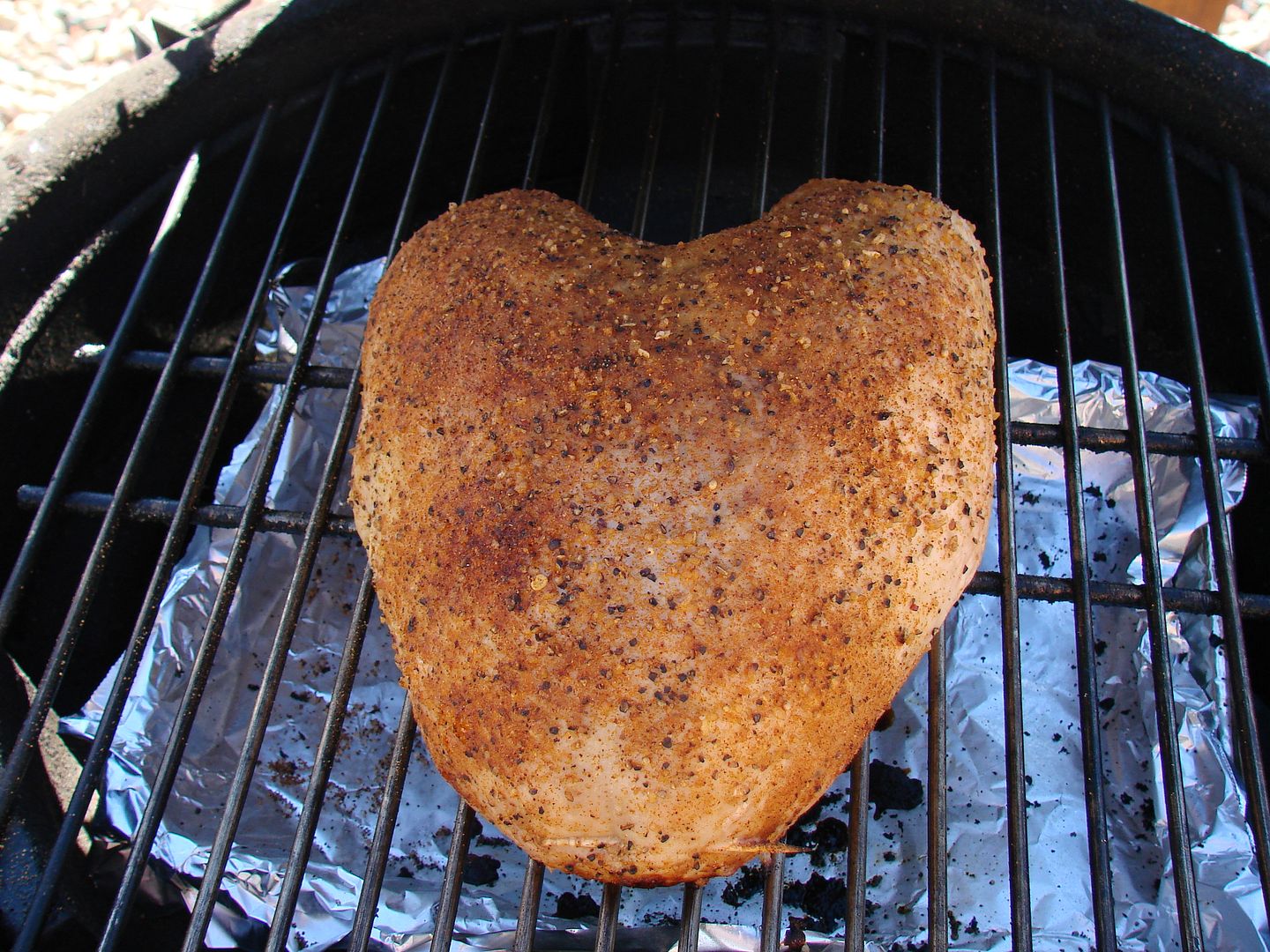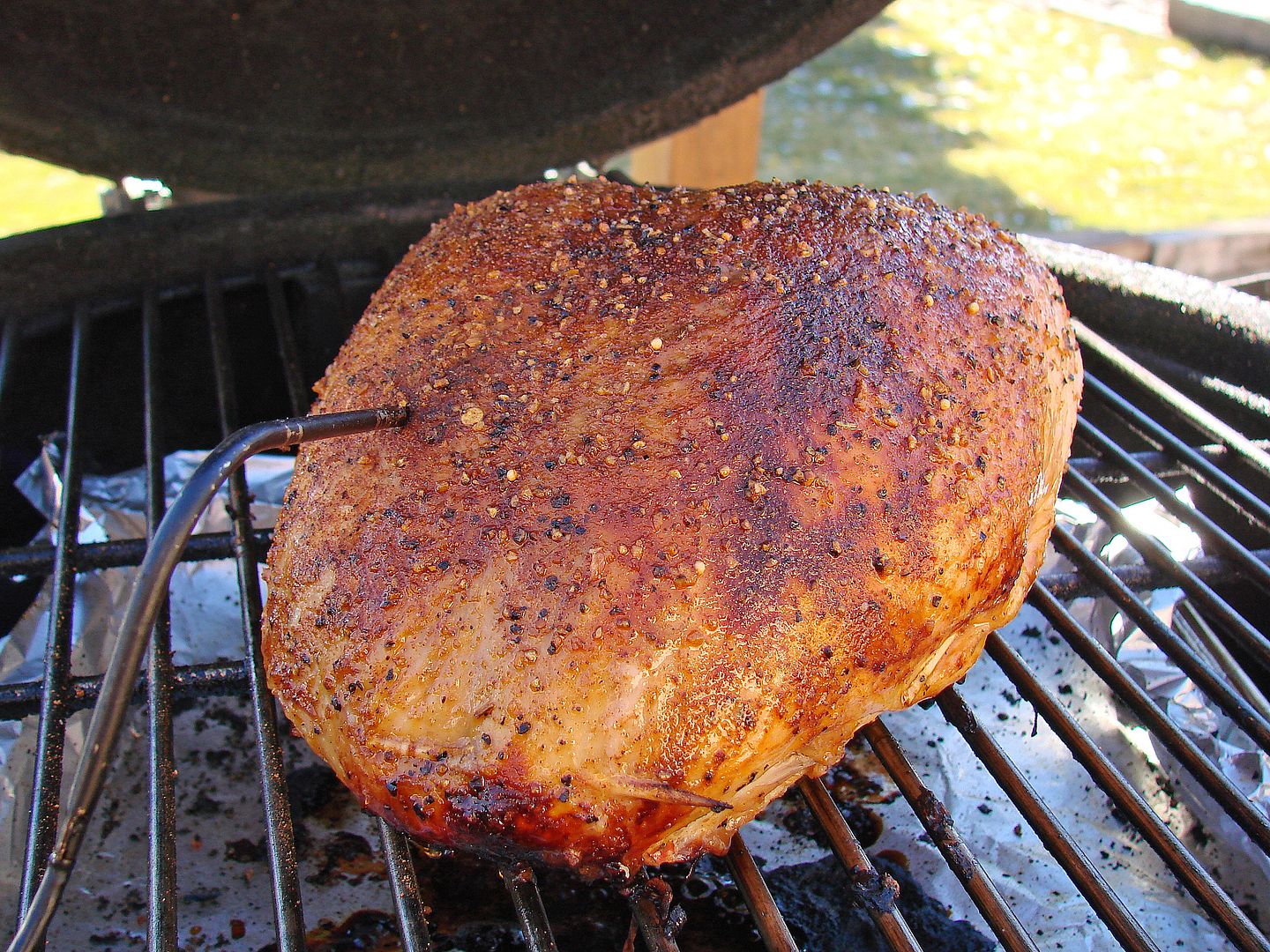 Happy Trails
~thirdeye~
Barbecue is not rocket surgery