Since we have so many 'foodies' on this forum, I think many of you can relate when I say that sometimes, we spontaneously buy simply because 'it looked too good to pass up'!
Well, this happened to me a couple days ago with some gorgeous lamb shanks that just kind of jumped into my shopping cart...
So here we go...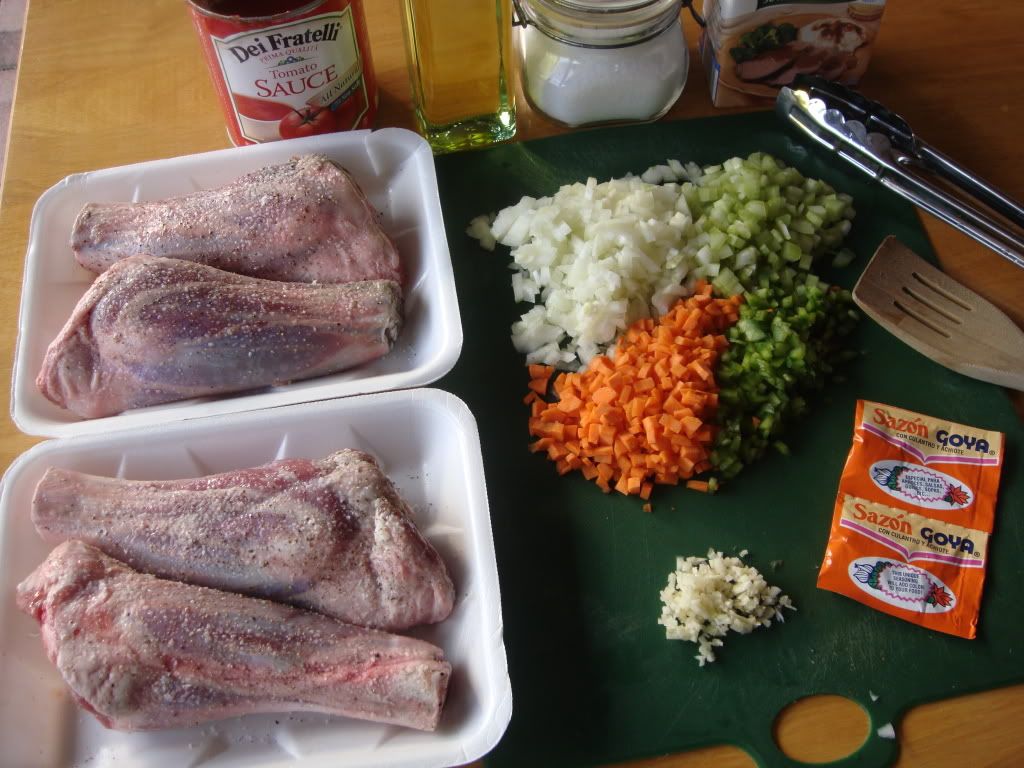 Mirapoixinity (yeah, I made that up...mirapoix plus green peppers and my last clove of Maineggs garlic :( ) beef broth, Sazon, Olive oil, Tomato Sauce and the shanks seasoned and ready to go.
Egg ready to go at about 375* or so....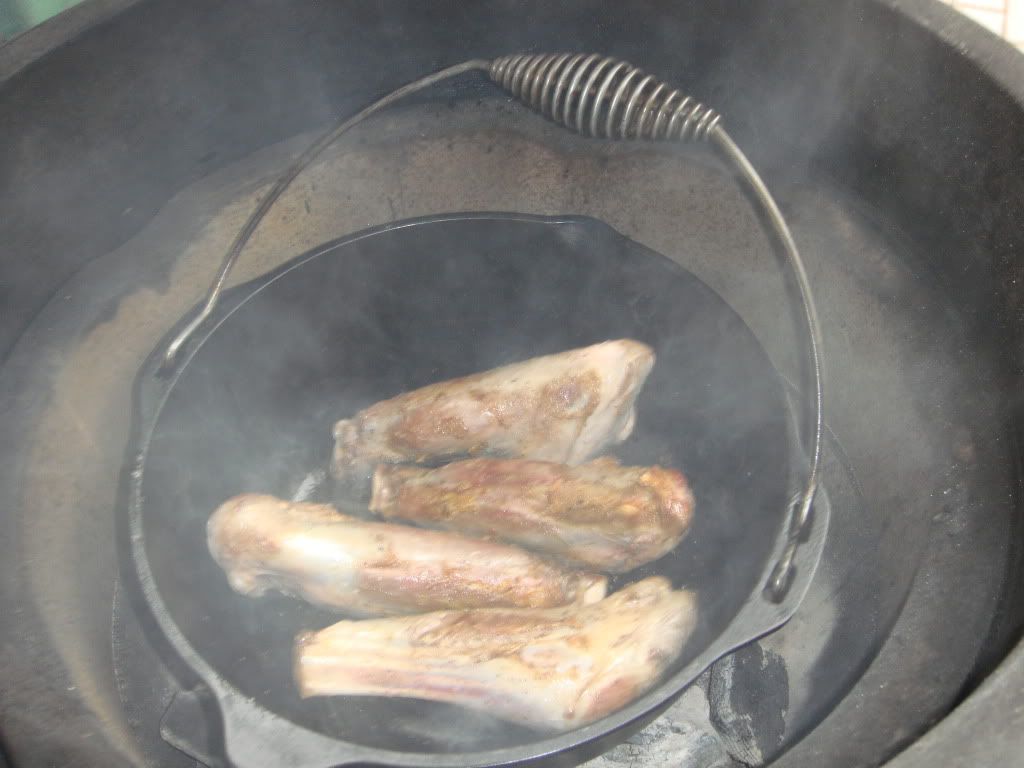 Dutch oven directly on the coals, preheated, a bit of EVOO and making the shanks happy.
Shanks set aside...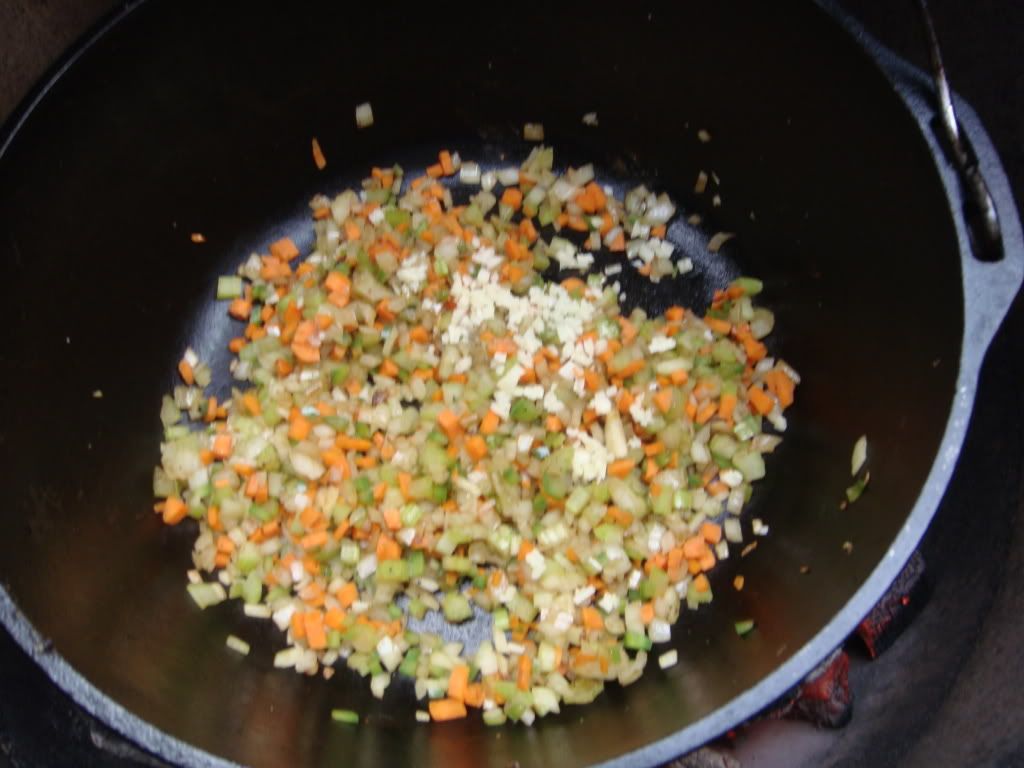 Veggies sauteed, garlic added at the last minute...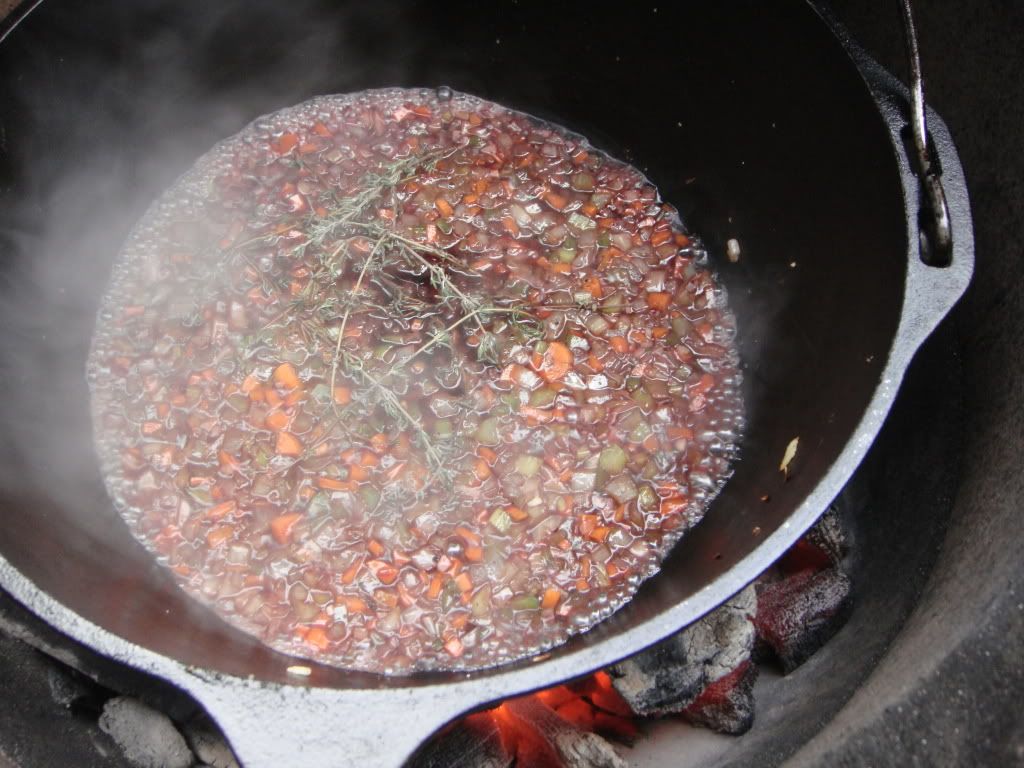 Burgundy wine reducing with the veggies and fresh thyme.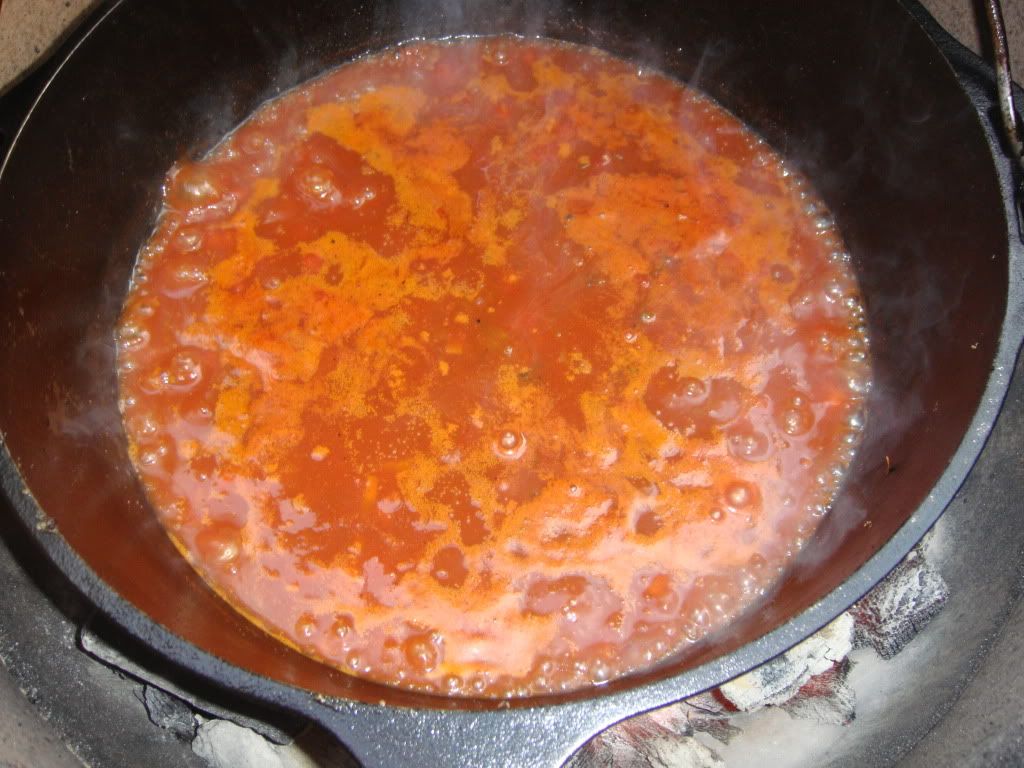 Added the tomato sauce, Sazon, Beef broth...letting it reduce a bit.
Everybody in the pool getting happy. Brought it back to the boil before adding the plate setter and green feet for the simmer.
Almost ready! Simmered about 2.5 hours
Dinner time!
Served with Saffron rice and home made Pink beans, cuban flavored. Comfort food for sure.
PS...The hubby didn't really believe me when I said the shanks 'jumped' into the shopping cart...
Thanks for looking!