Went to our family place in Vermont for a weekend car-camping expedition. Our kids are young and enjoy going away with "the cousins".
packed up the cliche'-mobile with the bare necessities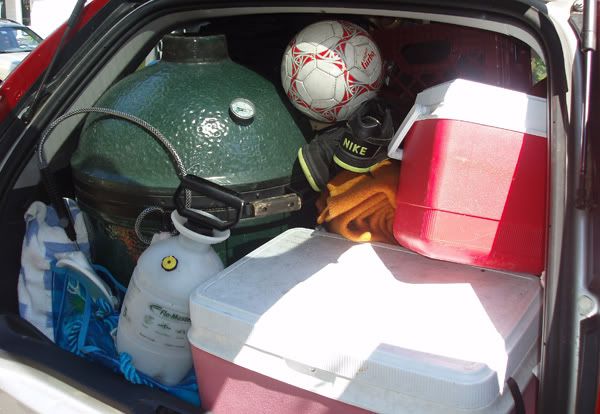 took the Large BGE this year because two more were joining us. I managed to tie it to a hand truck and get it down some granite steps. took out the guts and n*tted it up onto the tailgate. Wasn't as bad as I thought it would be.
view from the rear view mirror.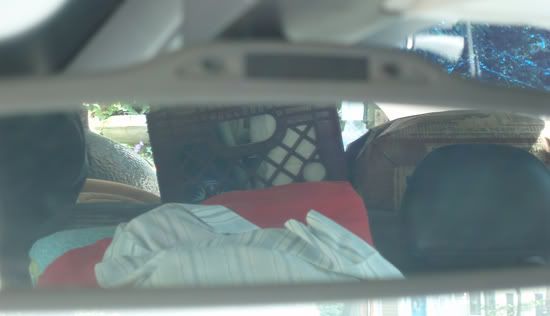 Base Camp.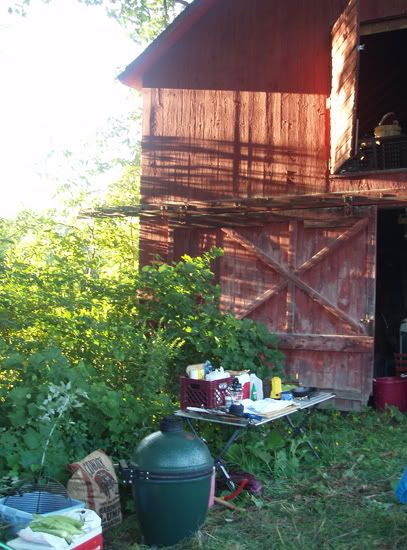 The Goobers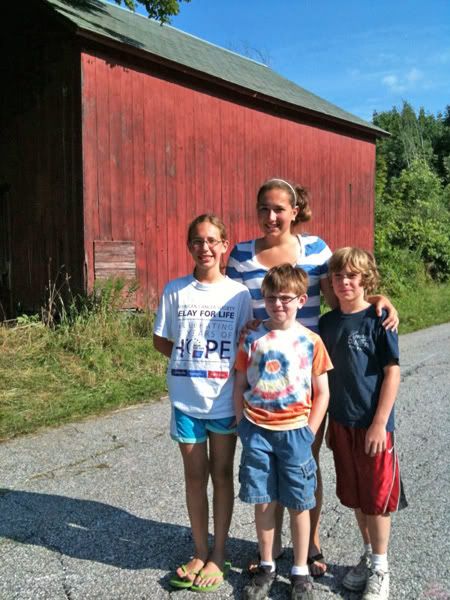 Spent the day on a rental pontoon boat. The thing was a toilet. Good god. But it was the only one available. My oldest grabbed some goggles and tried to catch small-mouth barehanded as the cousins chummed with Smart-Food popcorn. He says he touched them more than a few times. Here are a couple in the pic with him.
Our anchor.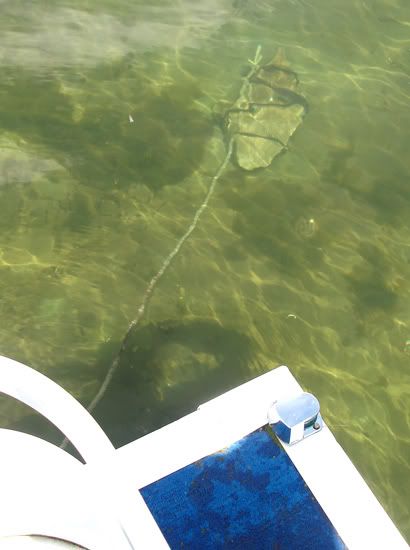 Was a bungee cord we wrapped around a rock and tied with a six foot rope from a bumper. We debated how deep the water was, but had few reservations about whether we should risk tossing it in and tearing off the cleat. They would never have noticed the damage. The boat had had the canopy torn off due to passing under a bridge. No lie here, you need to literally duck to go under this bridge. I have no idea how someone could have gone under and not considered lowering the canopy.
This is a sad photoshop effort. hahaha Took a pic of the steaks on, and the flash went off. Ugh. turned off the flash and the pic was blurry. So. i 'shopped the blurry fire pic into the sharper pic of the egg. Sue me.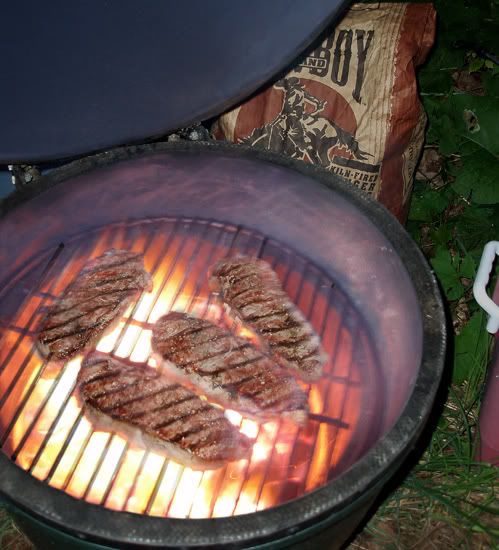 A barn-find cast iron pot from last year's trip made the trek back and was put to use making couscous.
On the trip home, took the kids to a mountain 'activity center' with bungee trampolines, climbing walls, etc.
Here's my youngest. He's a climber.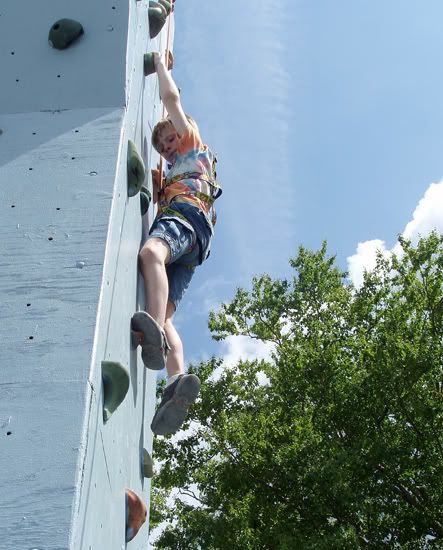 and three of the four on the alpine slide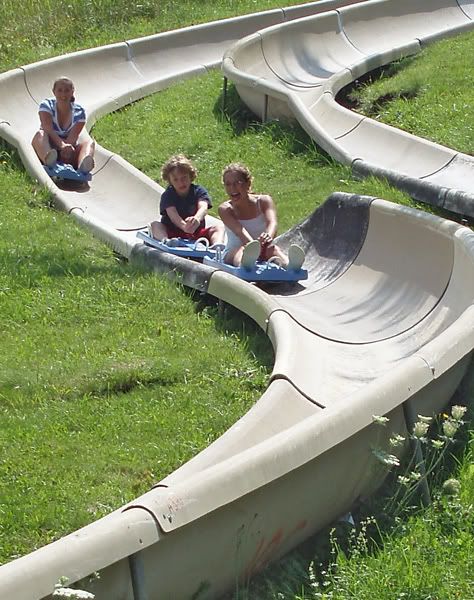 spectacular weather.... hot during the day, hi-50s at night. no humidity. deer in the field, no mosquitos to speak of, was unbeatable.