Lots of wetness is one way to describe the morning of today's Eggfest, but after battling winds and blowing rain the BBQ gods took pity about noon and let the weather pass.
As always there was an abundant amount of assorted tasty foods rolling off the eggs and our spirits were not about to be dampened!
Here's just a few of the pictures:
This is Lab Lover and his wife Maggie: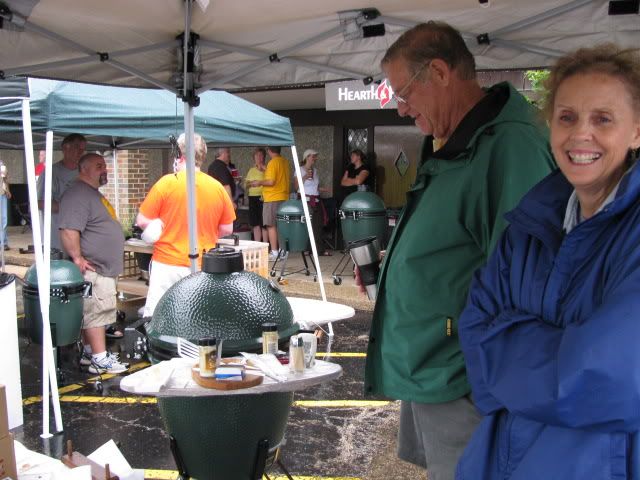 Here's ILL-Egger in the forefront in his DP tee-shirt: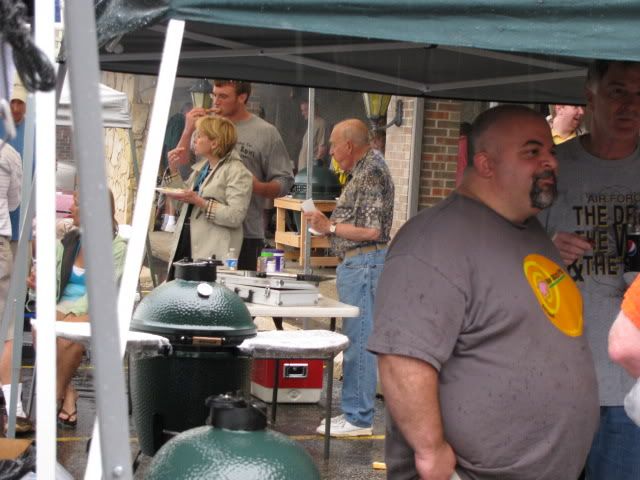 And his brother Central IL Egger passing in front on the left: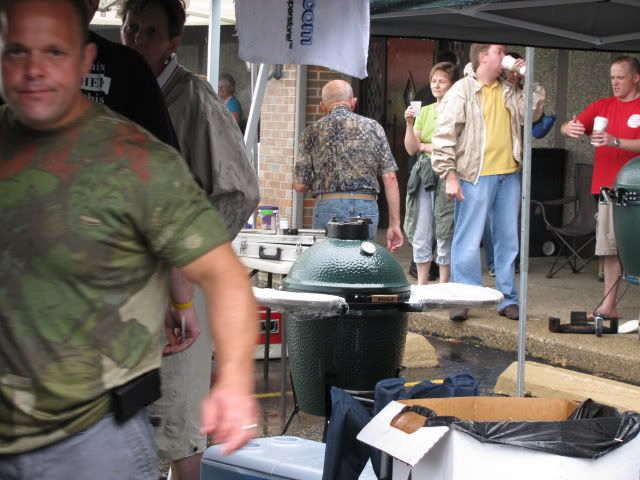 Janis S who was the first female soloist to egg: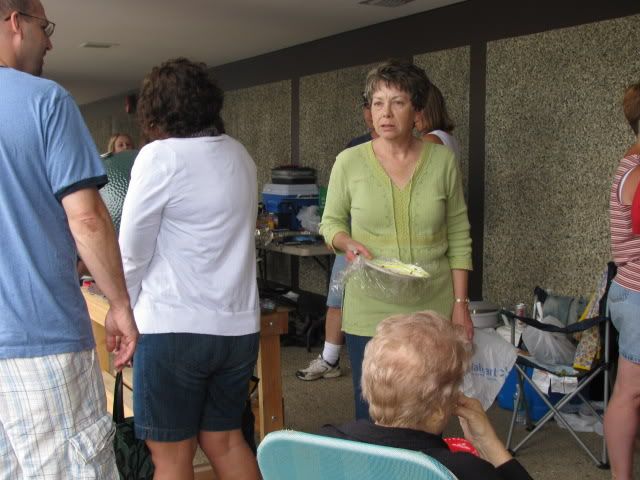 General shot of folks milling under the canopy: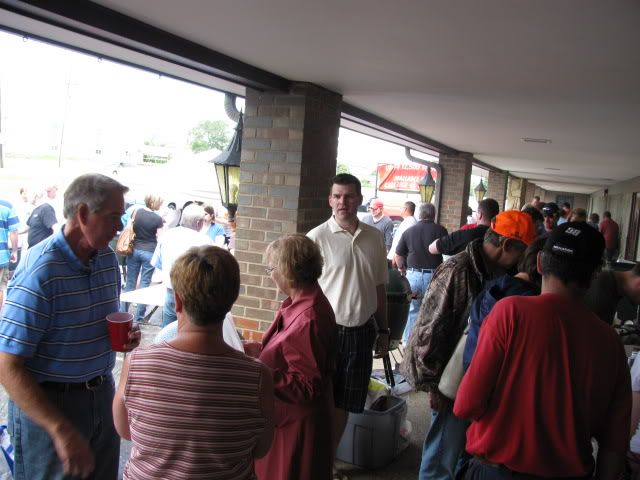 Rain finally stopped and the public starting rolling in and consuming waiting foods: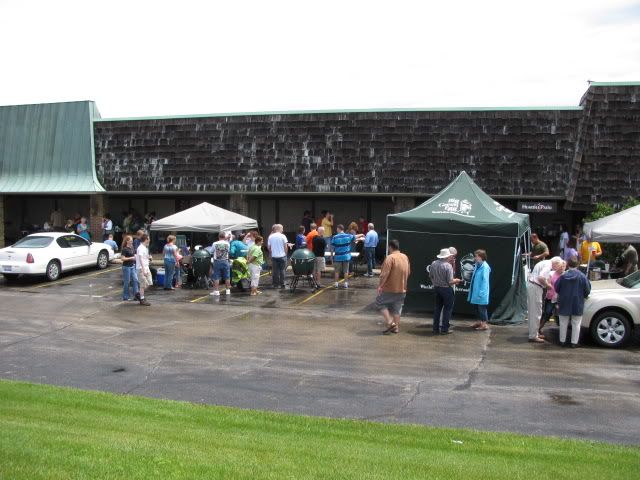 This set up was blindmelon who drove up from St Louis - he and his wife really knocked out a lot of food today!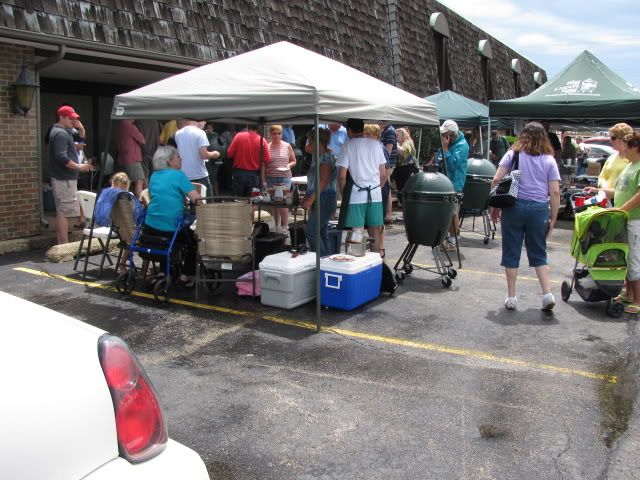 Here's XYRN from Moline in the dark blue and yours truly across the table talking over gawd knows what and in the background in the olive shirt is TheDirtyBurger from Chicago: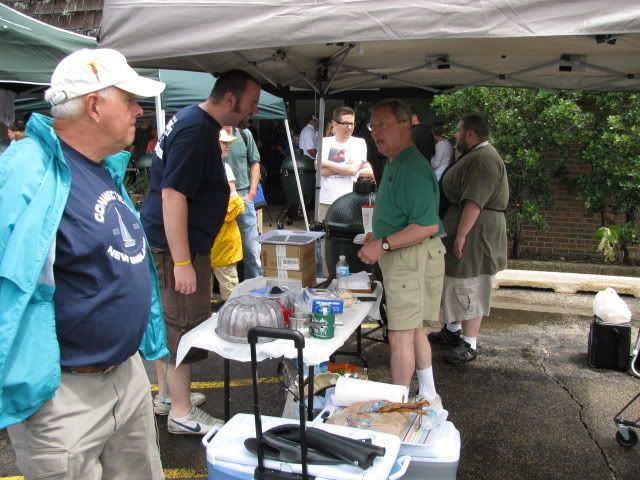 It was a great time in Peoria - Thanks Hearth & Patio!
L, M, S, Mini
Ron
Dunlap, IL
Re- gasketing AMERICA one yard at a time!