Ok...ok...I admit it, I have the best husband on the planet.
Bubba Tim surprised me with some beautiful sushi grade tuna to play with today. There will be more to come tomorrow, dumplings from trimmings and such, but a couple seared tuna steaks tonight hit the spot!
I separated the loin, and cut a couple nice steaks about an inch and a quarter thick. I marinated them in a combination of soy sauce, fresh ginger and garlic, Mirin, chili garlic sauce, and a bit of sesame oil for about an hour...... Here they are getting even happier....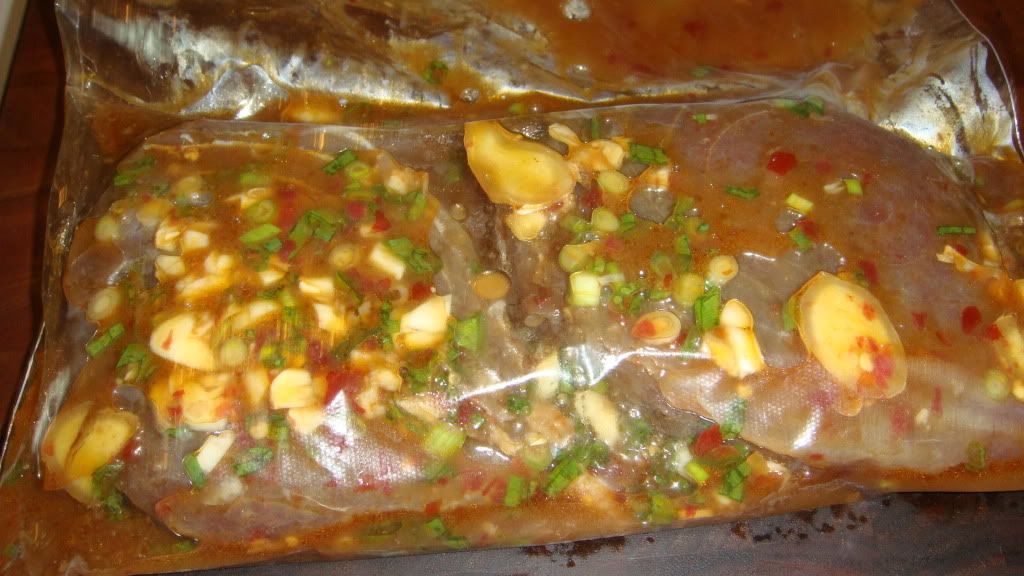 We fired up the medium, and got it easily and quickly to 650*. Grid scorching hot, and Egg WIDE open.... Seared 2 minutes per side.....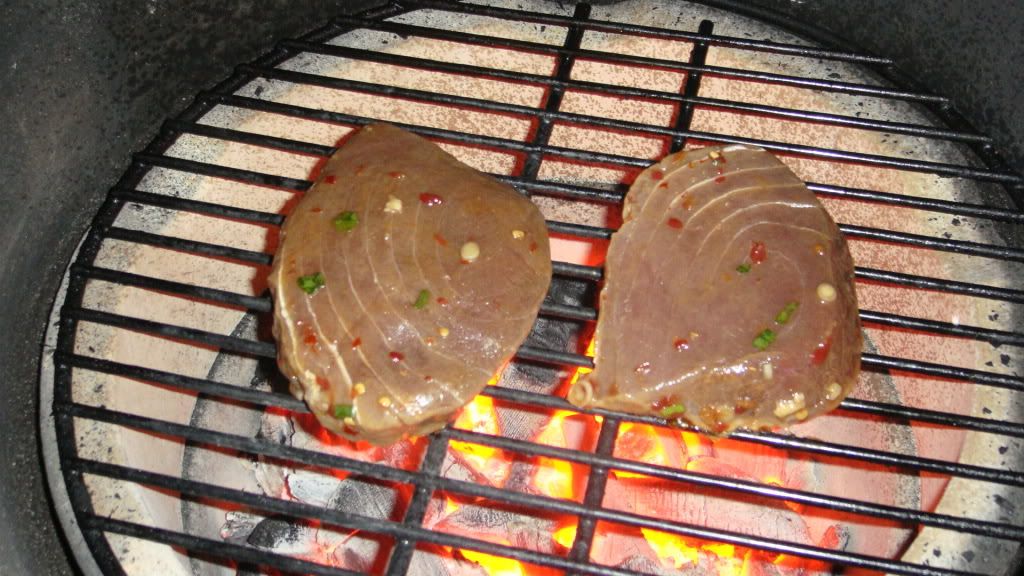 And the flip.... (oh yeah!
)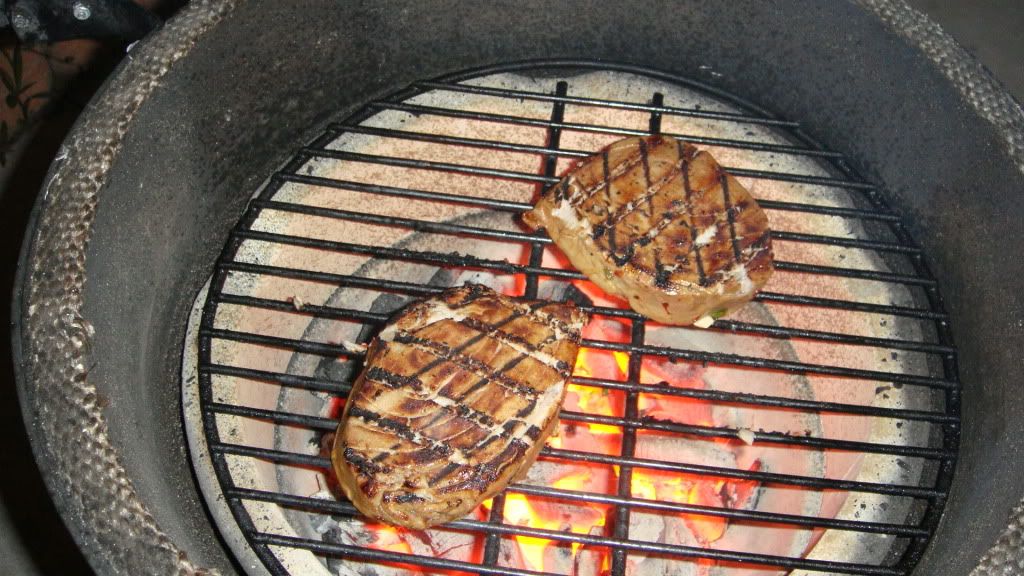 Made a salad of cucumber and orange segments, which also included minced pickled ginger, scallions, chili garlic sauce.....
And fried some sesame rice cakes.... (I have really developed a thing for crunchy rice lately...
)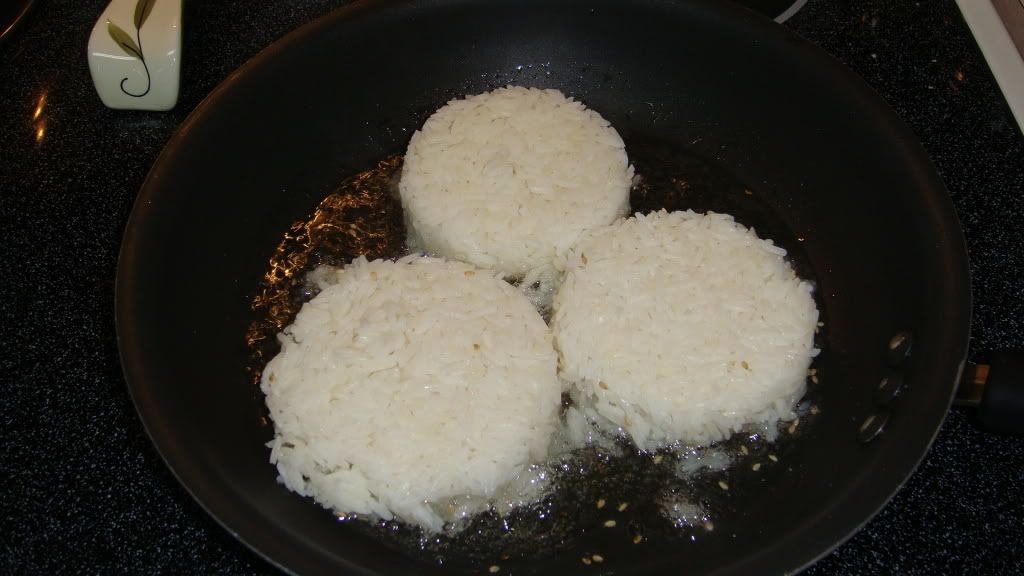 Plated up....and tuna topped with Wasabi cilantro butter....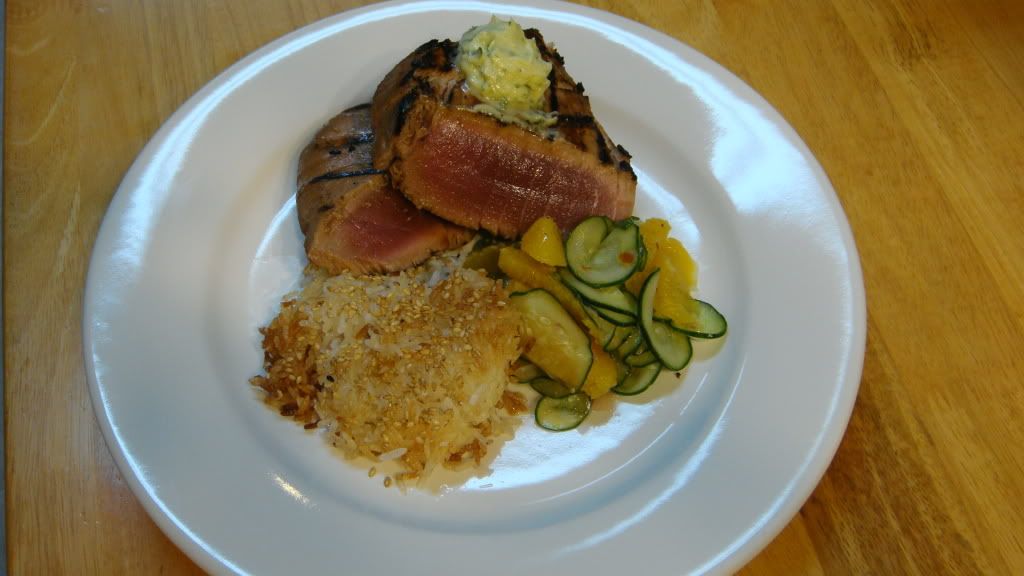 Was a very delicious dinner. The tuna was super fresh and sweet, the marinade added just enough flavor, and had enough sugars to get nice carmelization on the sear. Love having fun with food!!! :woohoo: Thanks for looking! More Tuna Trimmings tomorrow!
Thanks Bubba Tim!