Brined the birds for a couple of hours. Didn't really notice any difference in taste, moisture or texture.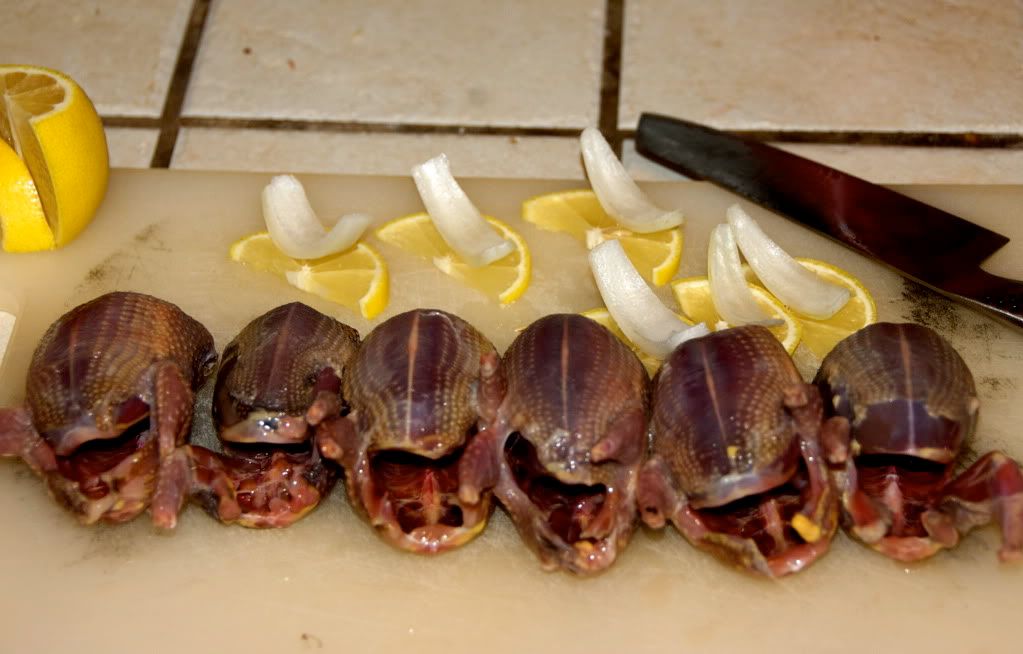 Stuffed with a slice of lemon and a slice of onion. And, dusted with DP Tsunami Spin.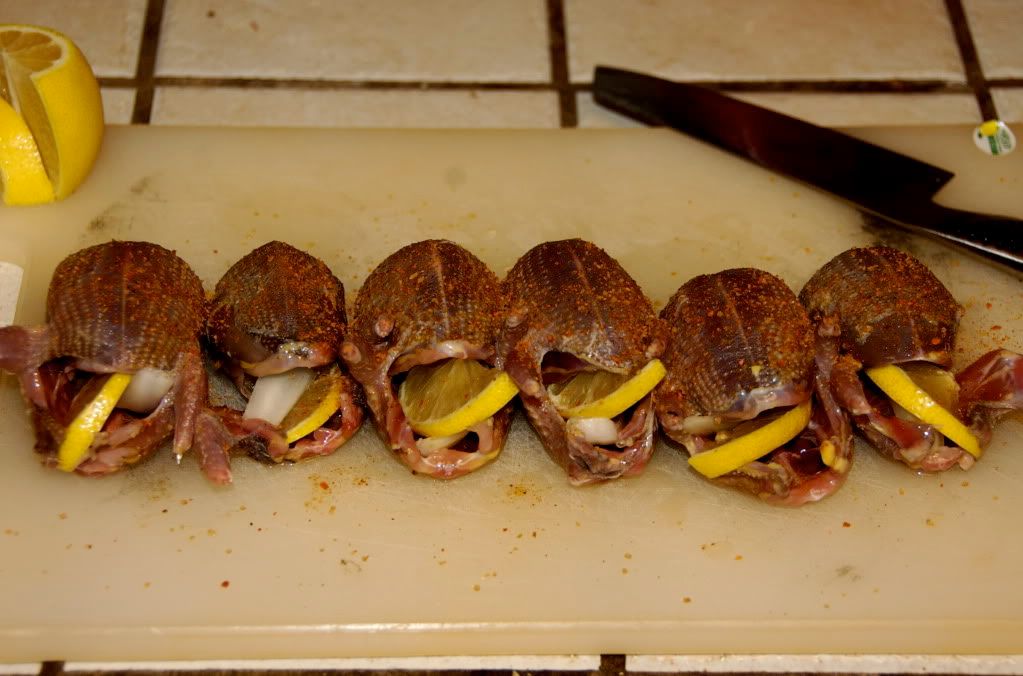 Wrapped in Bacon and dusted again.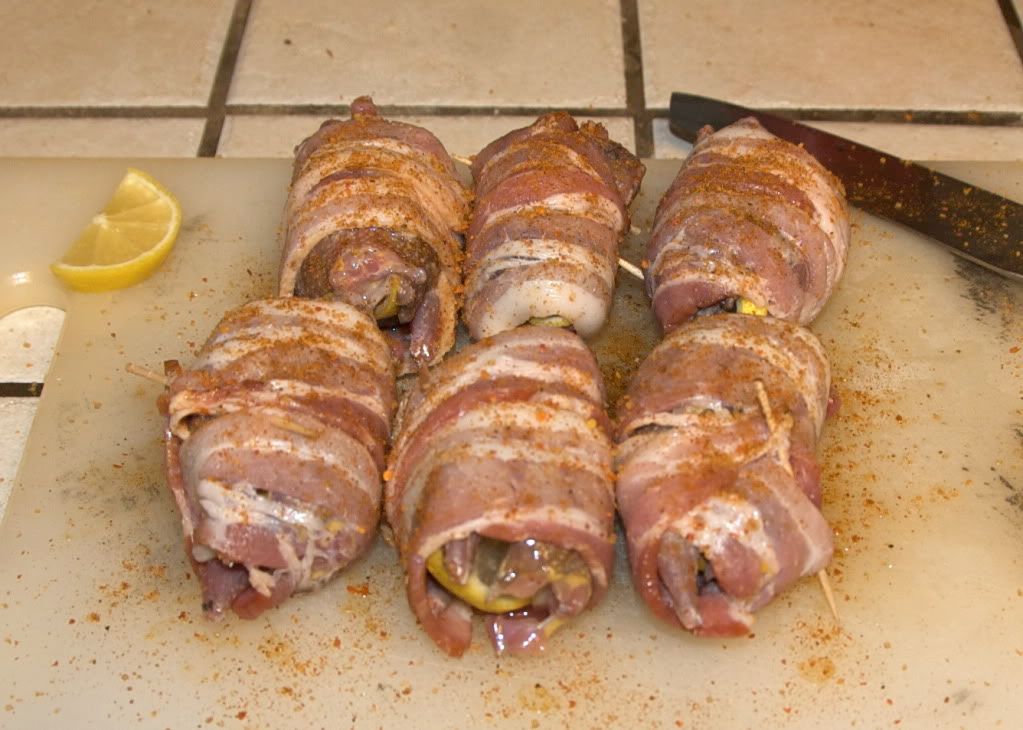 Cooked indirect with some smashed taters.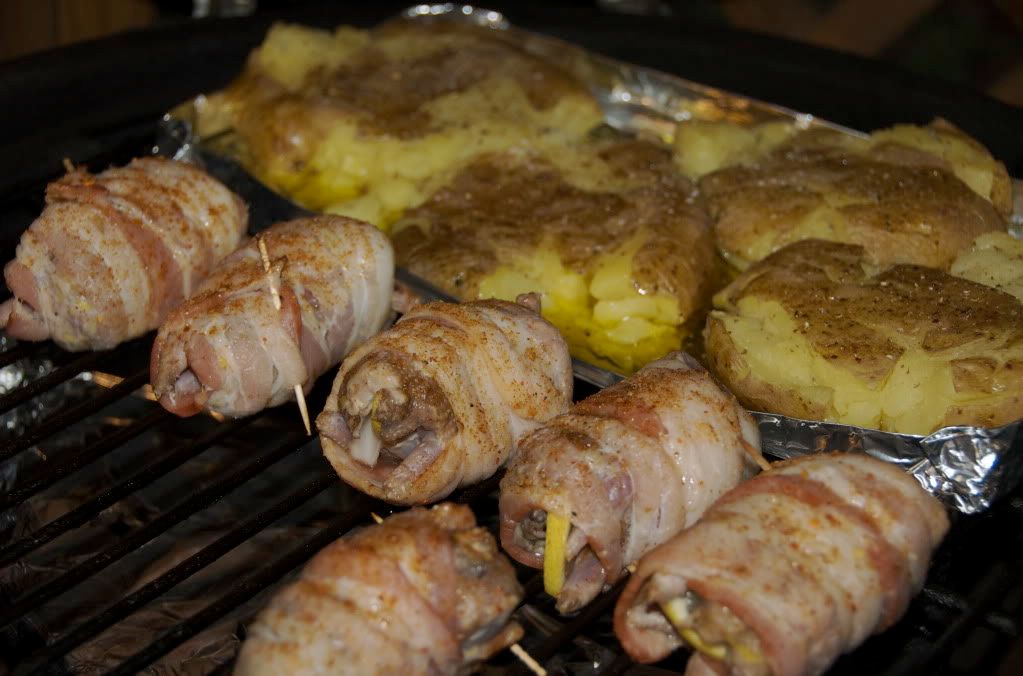 Plated with grilled avocado.