Morning All:
SHRIMPBURGERS! Tonight's dinner was undecided at 7:00pm as I was coming home. I called EggHatter to see if she had any ideas for me to pickup on the way. She wanted me to see if Publix had any Miso paste for a marinade she was working on for later this week. While at Publix I called and asked if she wanted bratwurst and tator tots. She said that would be fine so I grabbed 2 packs of brats and a bag of tots.
When I got home I remembered the shrimpburgers I had prepped for Saturday evening at my son's house that didn't get cooked (not as many people showed up as originally expected) and not wanting those to go bad I suggested we do them instead of the brats.
First fired up one of the large Eggs to 450 and put on the pan of tots...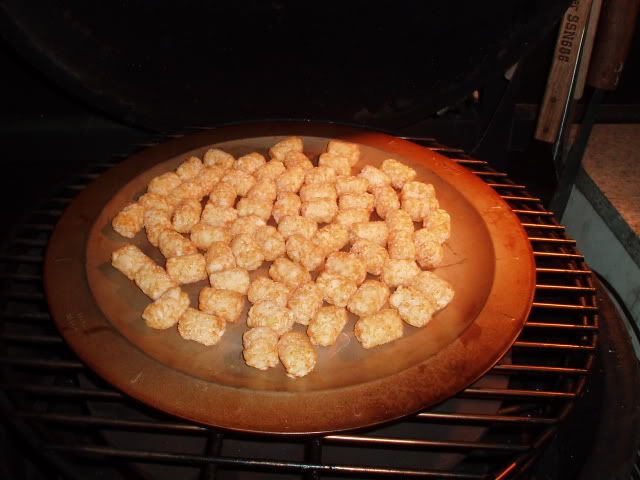 Also fired up the small Egg to 350 for the shrimpburgers, waited about 10 minutes after the tots went on and then started the shrimpburgers...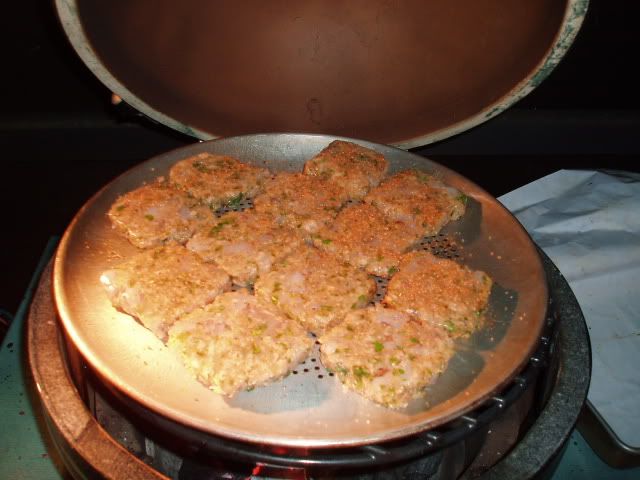 Also called the next door neighbor who has been back in Louisiana caring for her mother and asked if she wanted to try a shrimpburger. Once they were done, EggHatter took a couple over to her and the rest on our platter...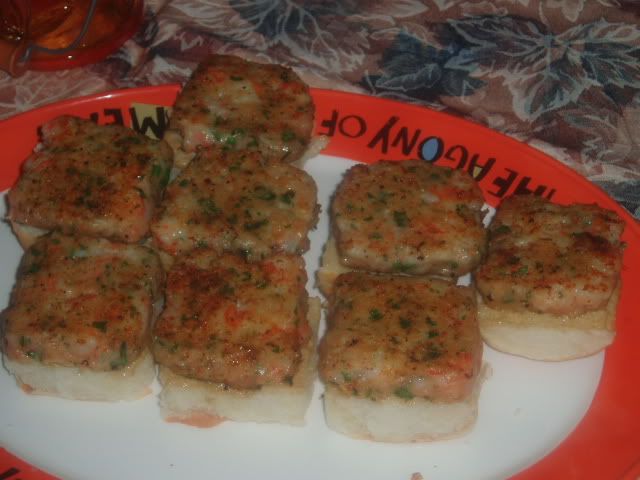 and a little closer...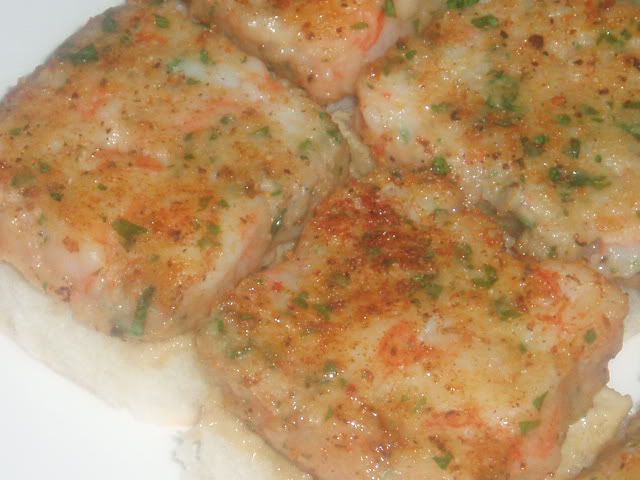 a minute or two later the tator tots were ready to come off...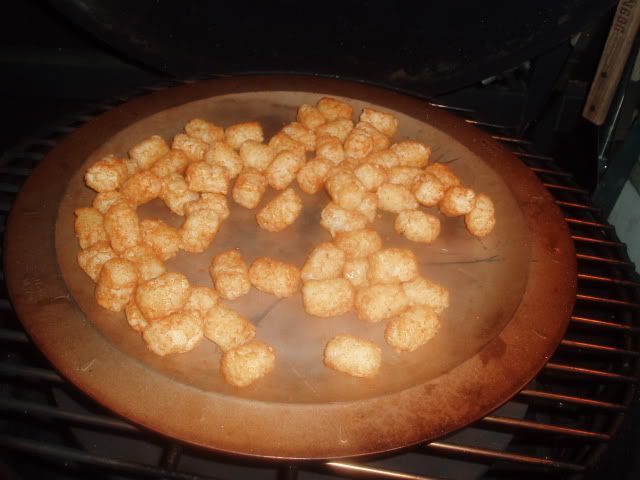 Another impromptu meal that turned our just fine!