The day got off to a great start
Arrived this morning, snagged it off ebay for 29 bucks shipped.
I cleaned out the egg and loaded with fresh Full Circle(only decent stuff I can find) and Jack Daniel's barrel chips. Threw on two fatties for an afternoon snack. One each of regular and hot. Rolled in JH Pecan, wrapped in bacon and hit it with black pepper
"Plowboy" has some character(note the small chip and bent ring
)
Now for the ribs...
Here is the theme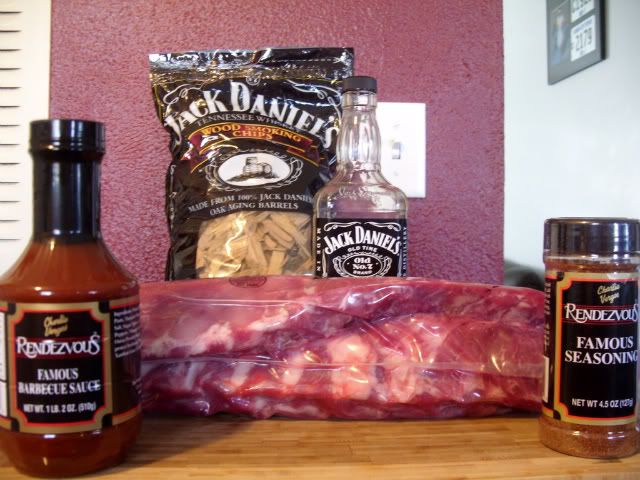 My parents were vacationing in Texas, and stayed overnight in Memphis. They brought some goodies home
Glaze
Modded Gaulden's Glaze
1/3C Dijon
1C brown sugar
1/3 C cider vinegar
T of coarse grained mustard
splash or two of No. 7 :evil:
Spritz
1/2 C H2O
1/2 C cider vinegar
splash or two of No. 7 :evil:
Setup
Platesetter legs up, 3 equally cut firebricks, drip pan, and then Steve Raichlen's rib rack laying on the drip pan. 1hr in, rotated and sprayed
2hrs in, rotated and sprayed
We had a little fun with this. I did 4 different half racks. Dry, Sauced, Glazed, and Glazed w/ Sauce. Here are pics of each plate...
DRY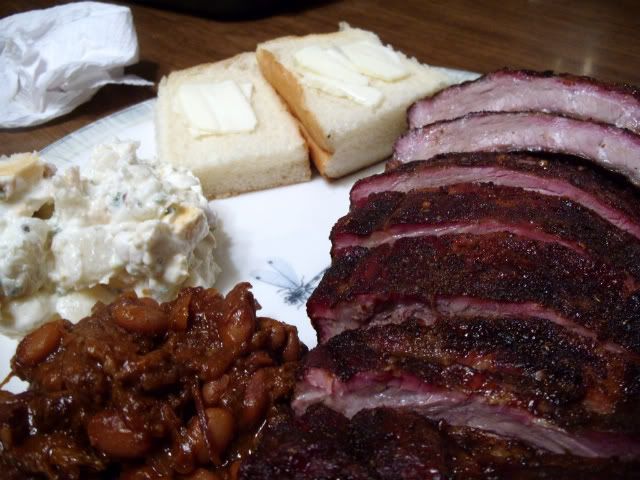 SAUCED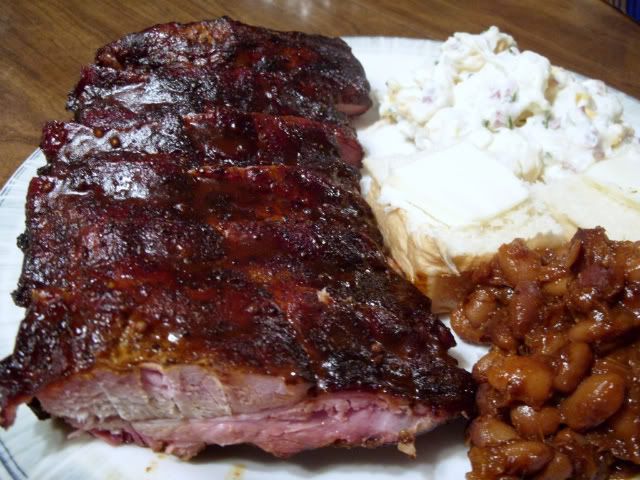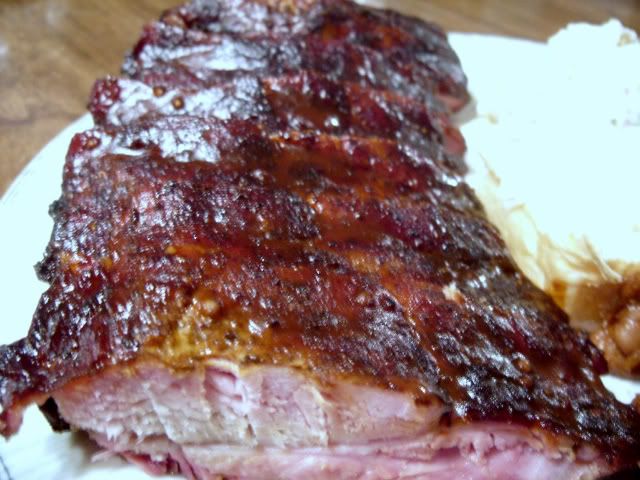 GLAZED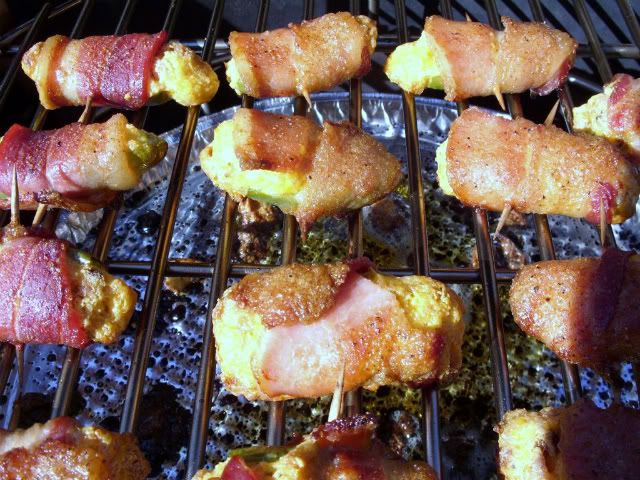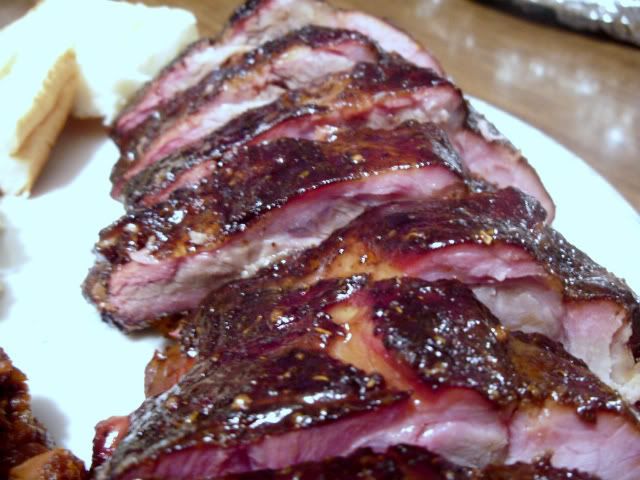 GLAZED W/ SAUCE
I cannot take credit for the sides. My parents brought back BBQ baked beans on ice yesterday from Gary's Catfish and BBQ in Lebanon, MO. They were really good.
I personally liked the dry ribs best, everyone else favored the glazed with sauce ribs.
Finally finished up around 8pm. Had to relax(and stick to the theme :evil: ) after a long day...
Thanks for taking the time to read. I apologize for all the pics but I very seldom get a full day to egg and I had an itchy trigger finger