Well...
The "Bad News" first:
With the "Market" continuing down big, I had to grip hard and write my yearly check out for Homeowners Insurance today!!
Grrrrr!!!
(which as it turns out... is the most expensive in the country)
But, there is "Good News"!!
I lugged home a little "Cow" today,( and at a tidy price I might add)!!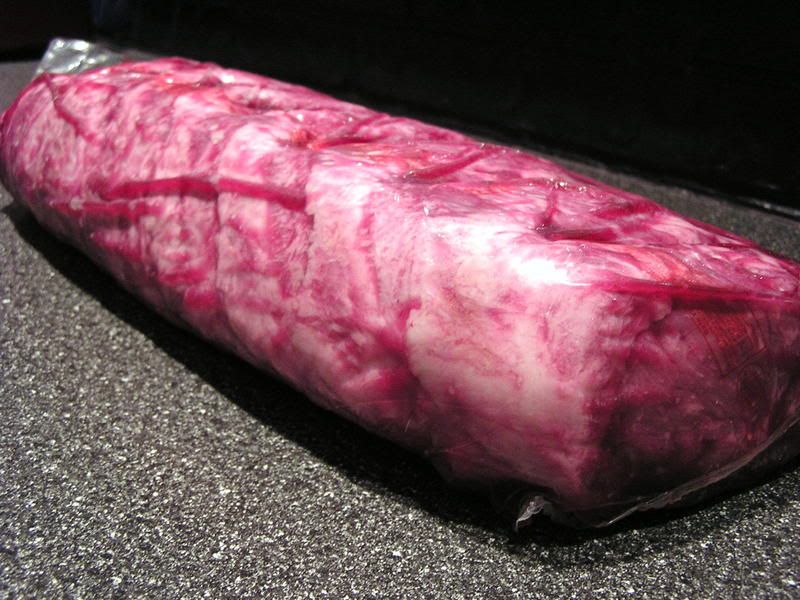 Gotta love local grocers, and Butchers who look out for you!!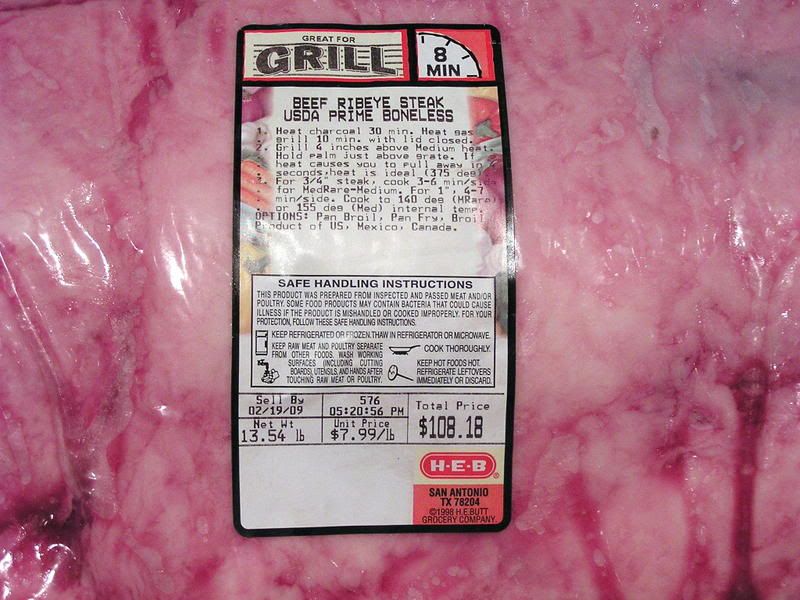 Gonna do some carvin' myself, and split this up with my Neighbor!!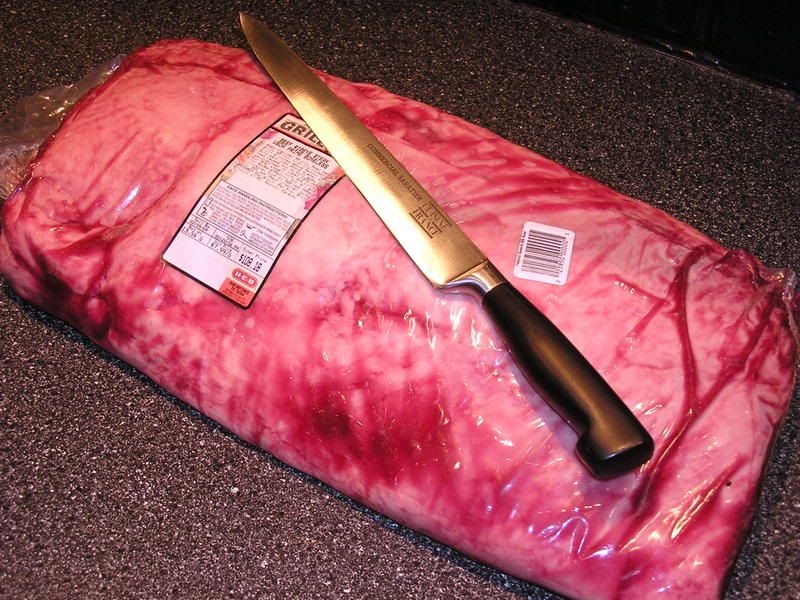 So the moral of this story is:
Today...It's good,(and a little bad)...to be the Chubbster!
I spent most of my money on good bourbon, and bad women...the rest, I just wasted!!