We like to try and eat as much seafood as possible since its such a healthy protein, but I often get bored with salmon. Dizzy Pig is great on it, but we've done that a lot. We've tried pestos and salsas, but I wanted something a bit different last night. Came across a recipe on Bon Appetit for salmon kebabs. I've never done a fish kebab, so why not? The recipe didn't call for squash and zukes, but I had some that needed using so I tossed them in as a last minute addition. The rub had fresh oregano, sesame seeds, cumin and red pepper flakes in it. Sounded simple, but good.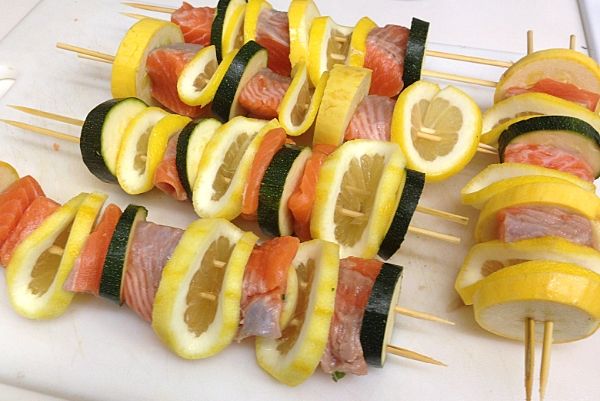 Got the kebabs all made up while the Egg was warming up to 400F. Tossed the salmon on and turned and flipped ever two minutes or so.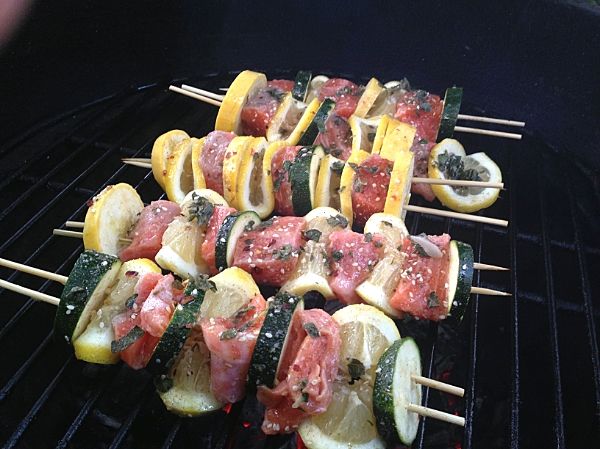 Was done after about 10 minutes.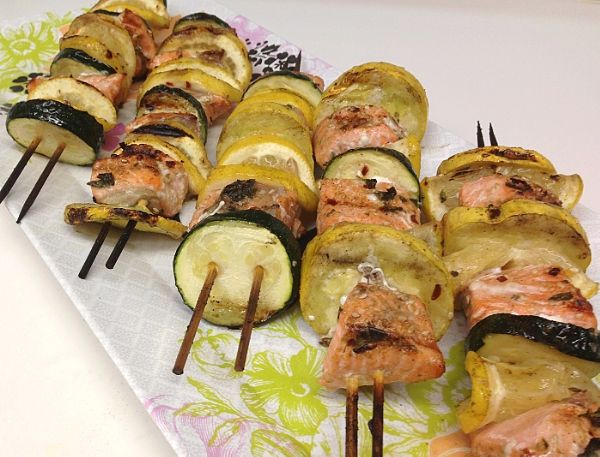 Plated it up with some couscous and a salad. Pretty healthy and pretty tasty if you ask me. I like how the salmon had extra surface area to hold the spices and get more char on it while still not drying out.
Rowlett, Texas
Griffin's Grub or you can find me on Facebook
The Supreme Potentate, Sovereign Commander and Sultan of Wings