Well as a fairly new member to the community, it is time for me to attempt my first Boston Butt on the LBGE I received from SWMBO for Fathers Day. Gotta love a woman that gives a man a great reason to grill and smoke meat while drinking delicious beverages. The Butt is 8.9 lbs and I will be using my Maverick Smoking thermometer to monitor.
Smothered in Yellow Mustard and Coated in Dizzy Pig's SWAMP VENOM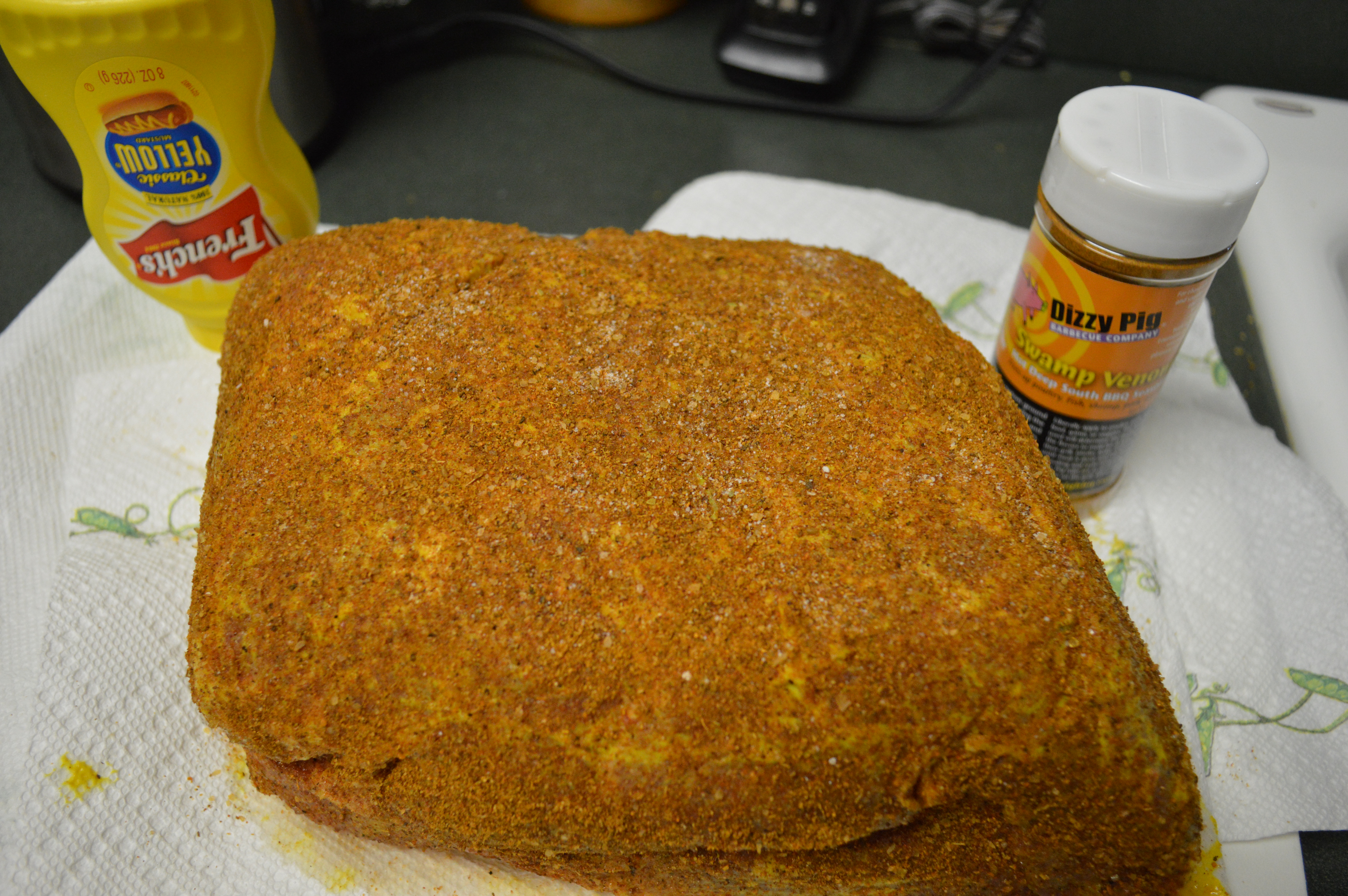 Wrapped up tight in plastic wrap and back in the fridge awaiting Sunday Morning.
Curious to know, if the expert smokers out there place the FAT CAP up or down, and what temp do you suggest I smoke at, everyone seems to have a different opinion although not by many degrees. Would love to hear all thoughts and will follow-up in the morning with Cradle to Grave pics.
Cheers