I have been wanting to try Cen-Tex's approach to chicken, so I gave it a whirl. Chicken was awesome, but skin continues to be my kryptonite.
Chicken chilling after the herb brine.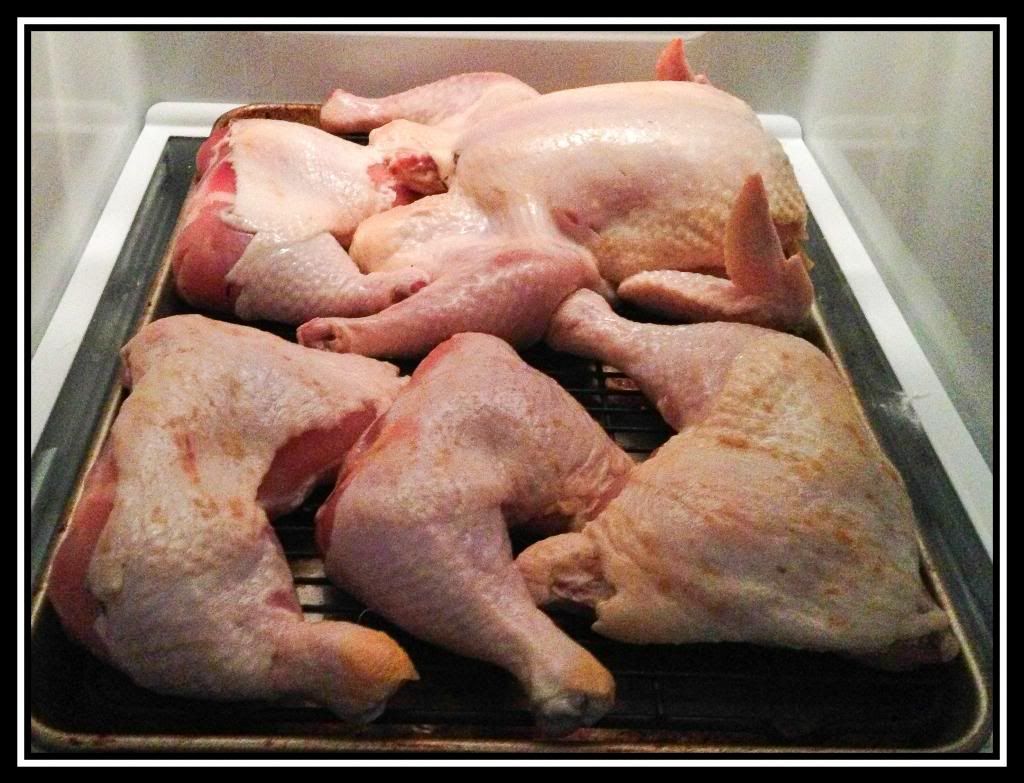 My alcoholic beverage for 2013. As you can see, I don't even have cool drinking glasses like
@haptster
, so it's obvious I rarely drink.
Chicken was roasted raised direct at 350 with cherry wood. Seasoned with DP Tsunami Spin and finished with Blues Hog Original.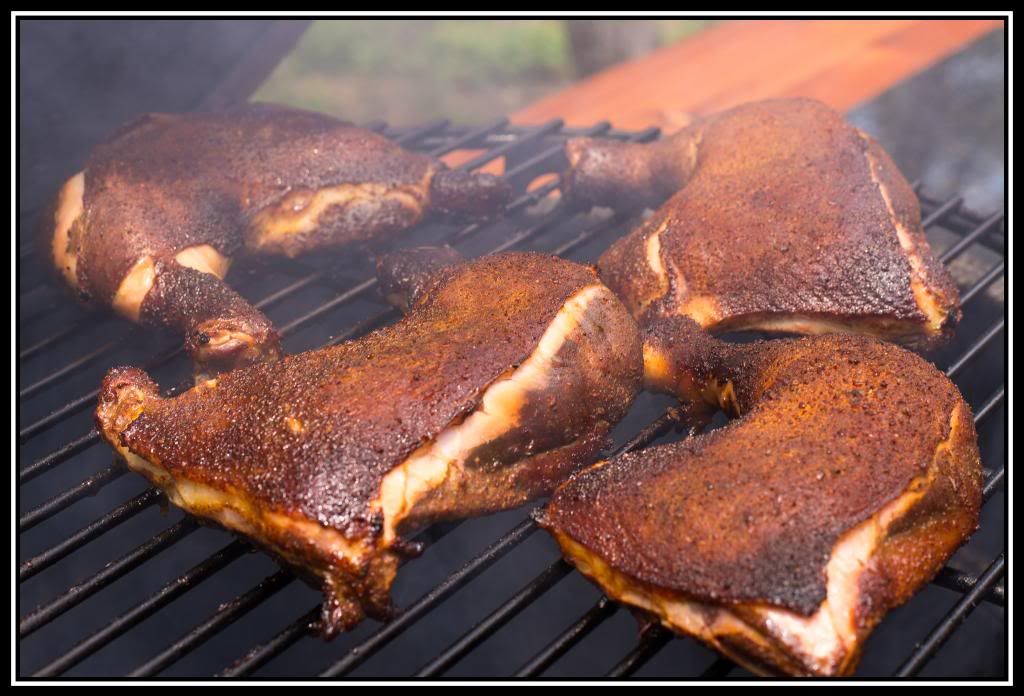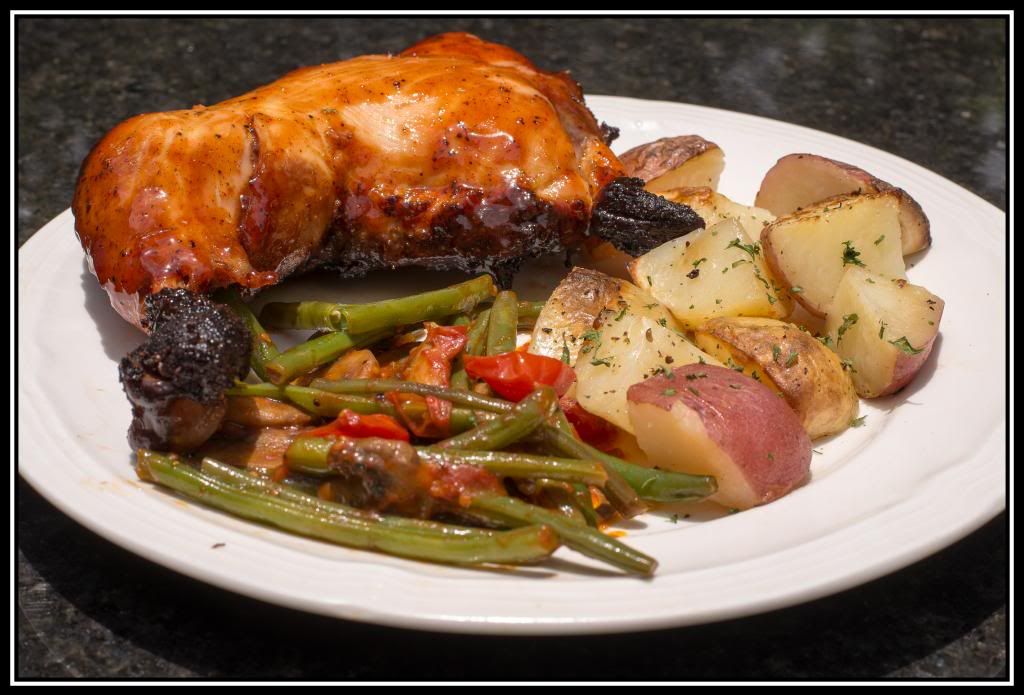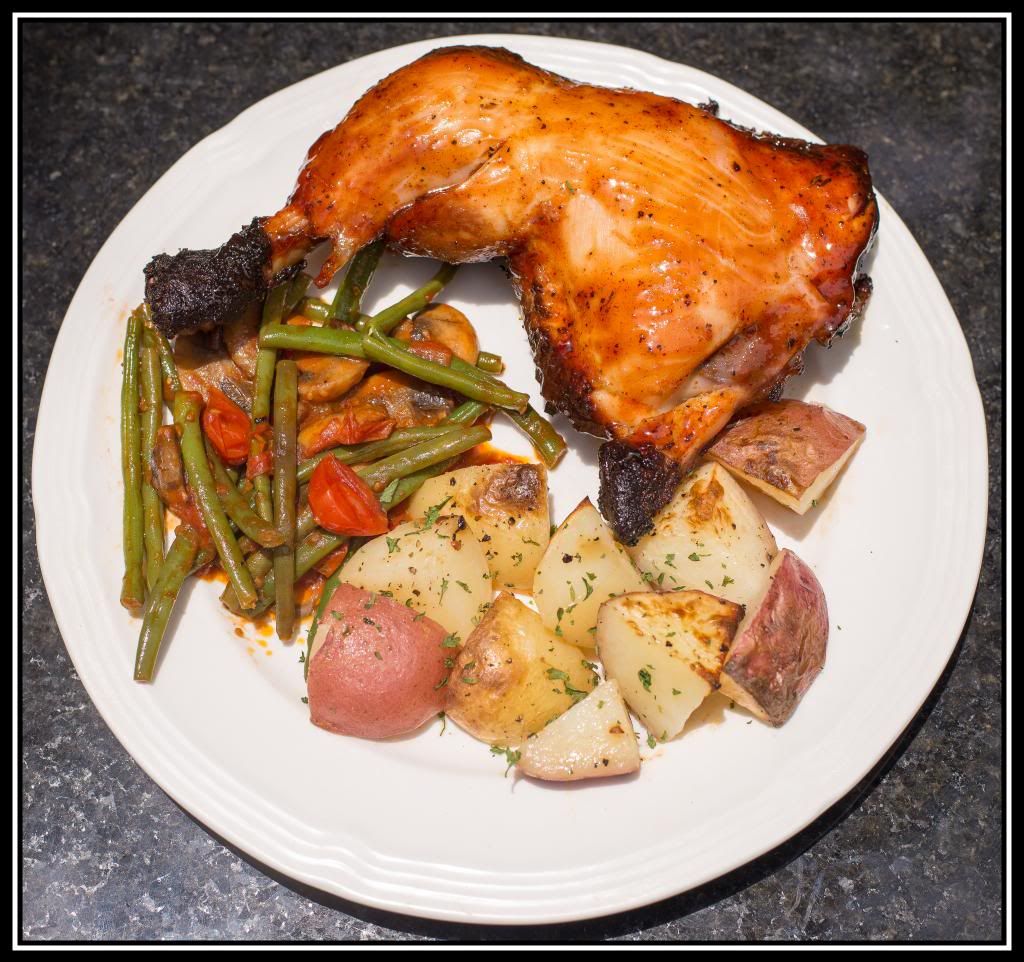 Just a hack that makes some $hitty BBQ....